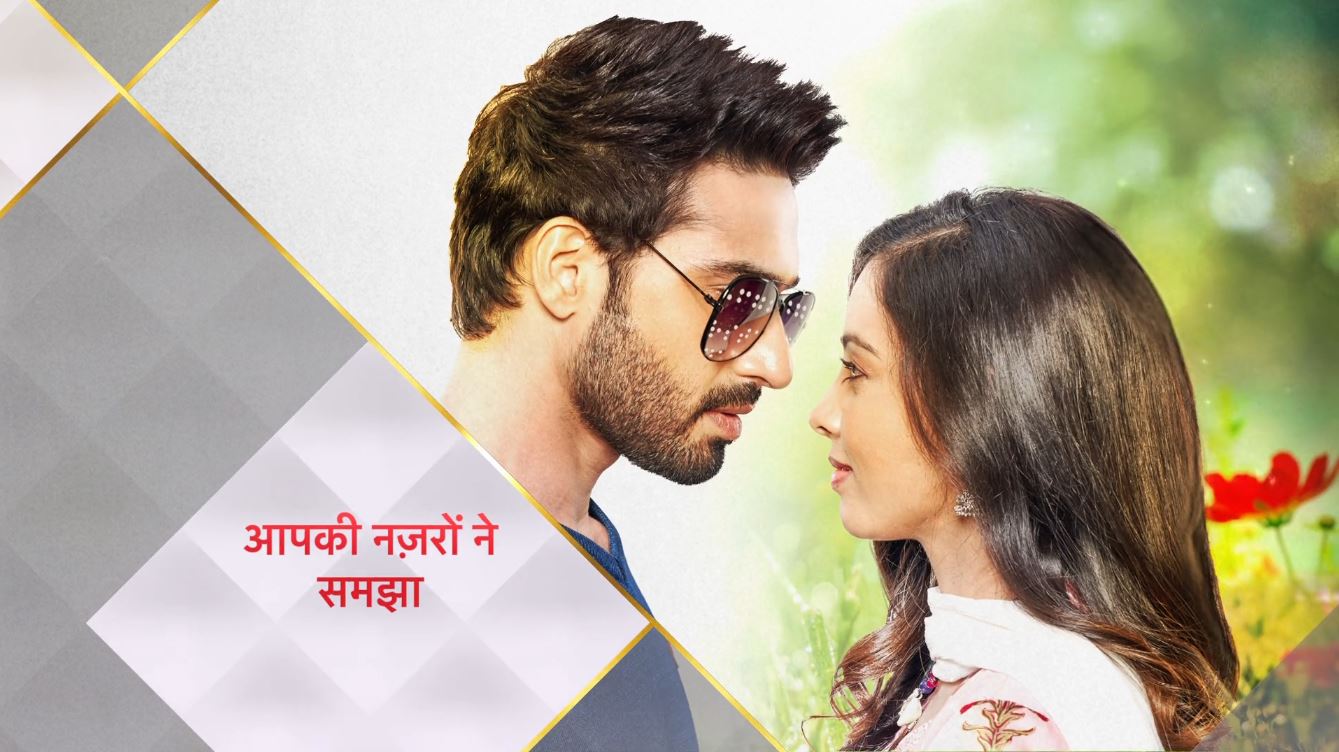 Aapki Nazron Ne Samjha 29th July 2021 Written Episode, Written Update on TellyUpdates.com
The Episode starts with Nandini worrying for Vini. Some time back, Charmy remembers Nandini's info. She says I get tensed, Rajvi can't be with me all the time, Darsh asks such questions sometimes. Darsh comes and says close your eyes. She asks why. He says come, I have a surprise, I got your mom here. She thinks Rajvi told me that Nandini's mom passed away. He shows the cow. She gets scared. Shobit says I can't send back the things and insult Darsh, sorry, I asked Gunjan not to use the things, I don't deserve Darsh's favor or sympathy, I promised Gunjan, I will give her all the comforts. Naveen says good, your time is running bad, Gunjan has to support her husband. Shobit cries. Naveen says I will just go and treat the Sarpanch. He goes. Shobit sees Rajvi at the door. Charmy holds the cow. Darsh finds her scared. Rajvi says you think you can start a sweets business independently, you proved you are a betrayer. Shobit thinks I have kept the competition to help Darsh, I deserve that you misunderstand me. She scolds him.
She says you are zero without Rawal surname. She gives the sweets packet and says Darsh found this entry, we know you can never be equal to Darsh. Bansuri comes. Rajvi sees her. Charmy talks to the cow. Darsh asks what happened, oh, cow is upset with you, I got the cow here, Bansuri's work will get less, I have some responsibilities towards your family, I want your worries and fears also, I want to give my happiness, success and dreams to you, tell me how to feed the cow, train me. She asks did you talk to Ishani, did she get the money. He says yes, I won't call her, she is irritating. She says Vini is young, you took the responsibility of her safety. He says right, I should call. He calls Nandini. She asks did you find Vini. He asks what happened to Vini, is she missing. She disconnects. She gets Mahesh's call. She says yes, I m going to police station to file a complaint, will I get Vini. Mahesh asks her to be strong. Darsh calls her. She doesn't answer. Charmy says we will go and find Vini.
Vini writes her wish. She asks aren't you tired meeting all the kids in a single day. Vanlata says I will call her mum and say Vini was kidnapped, but we saved her, I will befriend her and ask her relation with Darsh. Gunjan laughs. She asks if police catches us. Vanlata says don't worry. Vini sleeps. Rajvi apologizes to Bansuri. She says I had no option so I presented Charmy as Nandini, Darsh can't take this shock. Bansuri says some people aren't greedy for money, but relations, you are making a big mistake, you didn't value Nandini, so you lost her, no one can take her place, I won't tell Darsh, if he asks me, then sorry, I can't lie to him. Rajvi says fine. She leaves. Darsh and Charmy come to Nandini's house. He says Ishani can get drunk and go anywhere, take care, I will look outside. Vini wakes up and asks which house is this. Vanlata says we get kids here and fulfill their wishes. Vini doubts her.
Nandini gets Vini's water bottle. Darsh comes and sees her holding a alcohol bottle. He says she is getting alcohol from the trash to drink, she got so addicted. She goes ahead. He gets a call. Charmy looks for Vini and Ishani's pics. Nandini calls out Vini. Darsh follows her. He scolds her. She says I m worried, just go. He says I won't go, I will find Vini, she loves you a lot, you have no time for her, you just want to drink alcohol. She says you came into our life and all the problems started. They argue. Charmy gets a box. Nandini says you are insensitive, you told Vini about her dad, she got upset and left. Charmy gets some pics of Vini and real Ishani. She takes pics in her phone. She sends it to Darsh. She says I got Ishani and Vini's pics. Nandini says you are the reason for her disappearance. He gets the pic. He says let me help you.
Precap:
Nandini comes to Vanlata. Vanlata gets shocked seeing her.

Update Credit to: Amena
The post Aapki Nazron Ne Samjha 29th July 2021 Written Episode Update: Nandini searches for Vini appeared first on Telly Updates.