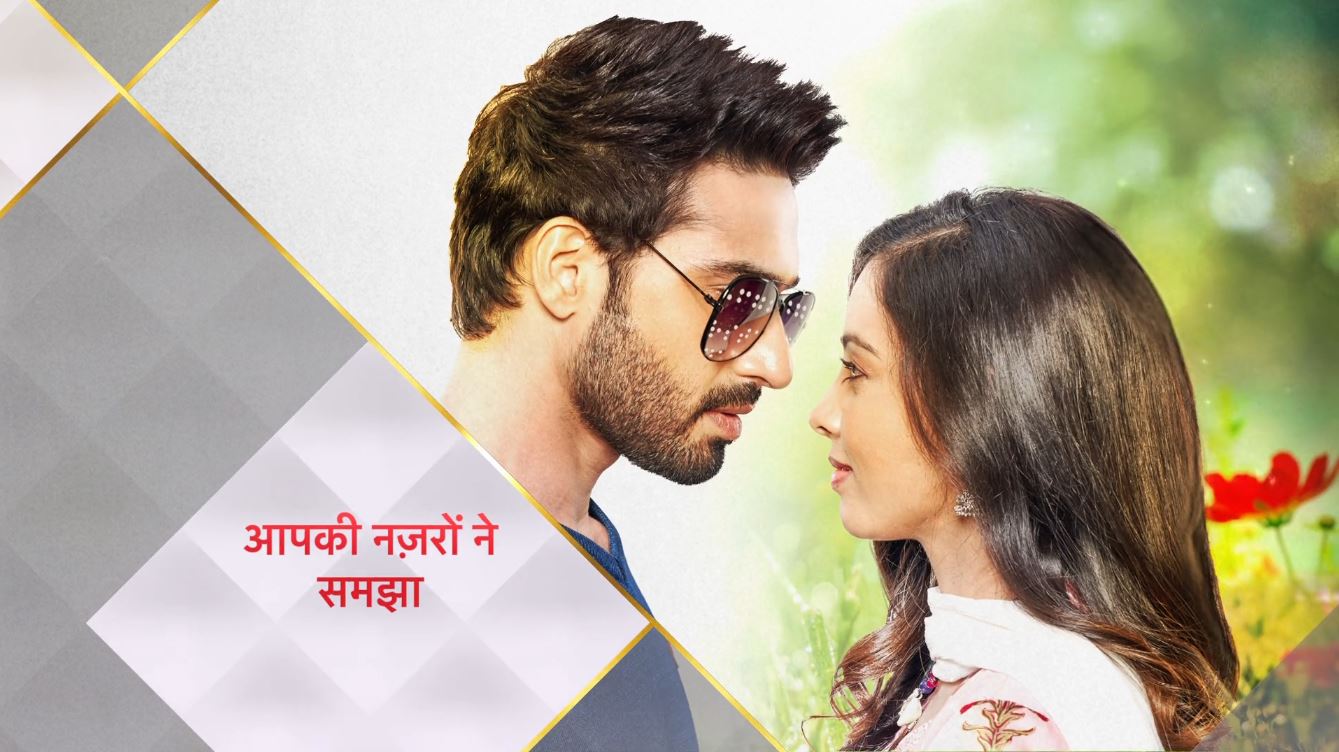 Aapki Nazron Ne Samjha 30th July 2021 Written Episode, Written Update on TellyUpdates.com
The Episode starts with Darsh saying you lied to me to run away from me, it has become truth, we will together find Vini. Nandini hugs him. Vanlata gets shocked seeing her. Some time back, Darsh and Nandini argue. His phone falls into the water. He picks it and says it got off because of you. Vanlata asks Vini to talk to her mummy. Vini asks do you have a phone. Vanlata says yes. Vini asks how did you get my mum's number. Vanlata gets angry by her questions. Vini calls the number and tells the tongue twister to test. She recalls Nandini's secret code. Vini thinks they are bad people. She also does a drama. Gunjan says don't come home early, fulfill your wishes and come, love you. Vini ends call. Nandini calls Vini's teacher and asks her to call her if she knows anything. Darsh says maybe you didn't find her well.
Nandini says I looked for her everywhere, don't follow me. He says I m also worried for her. He takes her phone and calls the commissioner. He asks him to find Vini. He says maybe she came back home and got hidden. He taunts her. She says its your old habit to comment on others. She runs inside the house and calls out Vini. She worries. She sees Vini's drawing and cries. Darsh comes and says I can't see you crying, its tough to make a stranger family, you lied to me to run away from me, it has become truth, you have really become Vini's mum. She asks will anything happen to her. He says no, we will together find Vini. Nandini hugs him. Her imagination ends. He calls out Nandini. She gets shocked. She asks how did he identify me. He says I left Nandini here, where did she go. He gets Nandini's letter for him. He reads, I m going home, I have sent Ishani and Vini's pic to you. Nandini comes and recalls their moments. Aapki nazron…plays…
She asks why did you call me out. He asks what happened, why are you scared, when did I call you, your truth is out. She asks which truth. He asks don't you know. She says nothing will change, yes, I m …. He says you are responsible for Vini's disappearance. She thinks he doesn't know the truth, then why did he take my name. Shobit checks the sweets and says I have left the hope now, that anyone can make sweets like Nandini. The paper flies. He stops Rajvi and says there is a scorpion near your feet. She worries for him. She scolds him and says you aren't related to the family, if you respect Darsh, then you will never tell him Charmy's truth, if I get to know that you told the truth, then I will end my life in front of you. Vini fools Vanlata and Gunjan. She sees the glue box and thinks now I can stick her here and go to mum. Nandini gets a call. Inspector says we have seen some Santa taking a school kid.
Nandini says I m coming. She asks Darsh to leave. He says I can't trust her that she can find Vini, I will call the commissioner. Nandini applies the glue to Gunjan's feet. Gunjan falls down. Vini runs. Nandini gets Vanlata's call. Vanlata asks are you Vini's mum, Santa has kidnapped Vini, its good that I have seen them. Nandini says thanks for informing me, where do you stay, tell me, I will just come to pick her. Bansuri gets angry on Naveen and argues. She says Rawal family are liars and cheaters, I will not lie for their sake. Shobit looks on. She goes. Naveen says she isn't fine, you forget all this. Shobit says she didn't say right, everyone is lying to Darsh.
Nandini happily runs to meet Vini. Rajvi asks Charmy to get ready. She goes to make a phone call. Charmy gets Darsh's note. She checks and finds another note. He asks her to smile. She smiles. She gets more notes and reads his message. She says when did he write these notes. Vanlata comes back and says where did Gunjan and Vini go. She calls Gunjan. Gunjan looks for Vini. She answers and says Vini isn't here. Vanlata says her mum would be coming. Darsh comes home. He speaks to commissioner. He says Ishani made my phone fall down, I m using driver's phone. Rajvi says I will just come. Vanlata opens the door. She gets shocked seeing Nandini. Vanlata thinks Nandini's spirit has come to take revenge. Nandini thinks she would be spying on me. Charmy says I had sent Ishani and Vini's pic, did you see. Darsh says I have not seen it. She shows the pic in her phone. He gets shocked seeing real Ishani. He asks who is she, she isn't Ishani.

Precap:
Darsh asks Nandini to tell the truth, what did she do with real Ishani. Nandini says I m Ishani. He shouts and asks who are you. She says I m Nandini. He gets shocked.
Update Credit to: Amena
The post Aapki Nazron Ne Samjha 30th July 2021 Written Episode Update: Vini tricks Gunjan and Vanlata appeared first on Telly Updates.