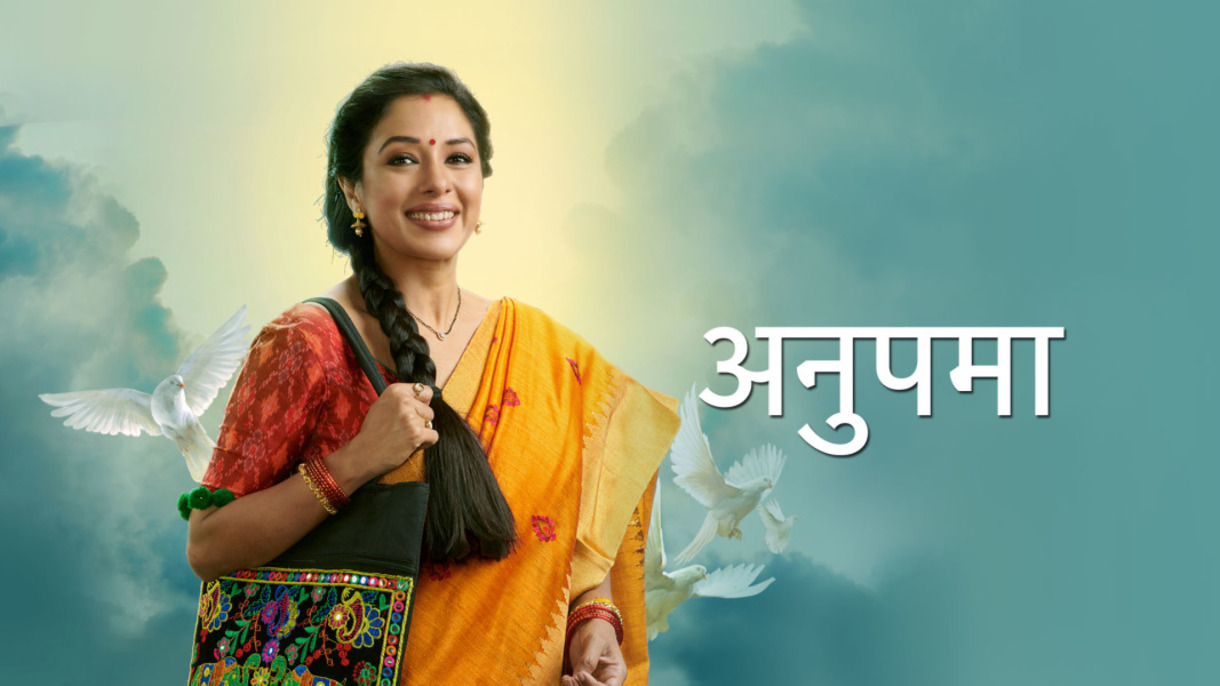 Anupama 30th July 2021 Written Episode, Written Update on TellyUpdates.com
Vanraj tells Anu that he doesn't take any favors and will pay her rent after a month. Anu asks where has the question of rent come from. Kavya says wherever it has come from, they will pay her rent. Anu says this karkhana/factory belongs to Bapuji. Vanraj says Bapuji gave it to Anu and hence he will pay her rent. She says fine and walks away. Kavya smirks thinking Vanraj was boasting about friendship, but nothing is important than a man's ego. Baa gives debit card and bills to Bapuji and asks him to pay them as children are busy at work. Bapuji says one is valued until he/she works or else will be valued lesser than a furniture. She asks why he looks angry. He says because of Vanraj, what he did yesterday was wrong, he took Anu's help when needed and now is showing attitude, they cannot handle both arrogant son and daughter-in-law, they pamper sons so much and give them importance that they ignore daughter's hard work, etc. She asks him to calm down as she will speak to Vanraj. Bapuji says she should or else if he does, Vanraj will not like; he doesn't want Vanraj to trouble Anu.
At cafe, Vanraj angrily orders chef Manoj to learn preparing dishes like Anu as their cafe became famous now. Manoj asks if he is tensed. Vanraj shouts that's none of his business and then apologizes. Kavya consoles him and says everything will be alright. Vanraj blasts her next that Anu got praises because of her self-obsessive behavior and she didn't even mention his name during cafe review. Samar gets angry hearing about Vanraj offering rent and says they get a thank you for help in return, but we are getting rent; she should take market rate rent from Mr Shah and not spare him. Anu says people who try to pull others down will fall in their own pit. Two media journalists visit cafe and tell Vanraj and Kavya that they are from a Gujrati news channel who cover social cause news and after seeing their cafe's video review, they came to take Vanraj and his ex-wife Anus' interview to show that couples can be friends after divorce. Kavya says ex-wife is not here, so they should take current wife's interview. They say may be next time, they will interview her when they cover second wife. Kavya angrily says she is not second. They say they want to show how an ex-wife can help her ex-husband both morally and financially. Vanraj he cannot give the interview as this place belongs to his father and not his ex-wife and he took just a moral support as he doesn't take anyone's financial support. Kavya says sorry that their idea failed. They walk discussing that Vanraj's ego is hurt as husbands can never accept wife's help. Vanraj gets angry and asks them to speak on his wife. They warn him that his arrogance will get him negative publicity and he may have to shut his cafe. Vanraj shouts he is not afraid of threats. Anu hearing that thinks Vanraj cannot change at all and his ego is hurt again.
A government official visits cafe and gives 20 lakhs property tax notice to Vanraj pending since years. He gets tensed and walks to dance academy but backs off remembering his rent issue. Anu while teaching students notices him. Kavya calls Vanraj while curtain shopping and he asks to choose the colors herself. Samar notices Vanraj tensed and informs Anu that he looks tensed after he received a letter, but she shouldn't help him as its not related to them. She asks what if its related to even them.
Rakhi tells Toshu that when there is a problem at home, it affects whole family; its good that he gave ultimatum to Kinjal to shift from Shah house, she should be out of Shah house even with sorrows and will soon forget Shah family. Toshu asks what if Kinjal will not as she is emotionally attached to his family more than himself. She says he should use love as a weapon like Anu if not anger to convince Kinjal, should speak to family tonight and even she will be present there.
Anu notices academy's exit door closed. Samar says its their naught student Akshat's mischief and asks him to open it from outside. Samar opens cafe door and walks out. Tax bill flies and falls in front of Anu. Anu gets tensed reading 20 lakhs tax notice. On the other side, Kavya returns home after shopping. Baa offers her water and jokes with her, offers tea and headache balm. Kavya says coffee. Pakhi excitedly informs her about her dance competition's dress selection. Kavya says she is having headache and doesn't want to listen to her as she is having headache. Pakhi walks aside. Baa says her mother had also come home tired and she shouldn't have showed attitude to her mother. Pakhi says she understood Kavya, but mummy loves only Toshu, Kinjal, Samar, and Nandini.
Anu panics seeing 20 lakhs tax notice and asks Vanraj if they can pay it in installments. He says they need to pay it in 1 month. She says this tax invoice cannot shatter their dreams. He says this care is a ray of hope for him and he will break down if it shuts down. She encourages him to be courageous.
Precap: Kavya shouts at Vanraj how will he pay 20 lakhs tax. Rakhi offers help. Vanraj says he would rather take loan. Rakhi says nobody will offer him loan and hence he has to return to her feet.
Update Credit to: MA
The post Anupama 30th July 2021 Written Episode Update: Vanraj's Ego Is Hurt appeared first on Telly Updates.