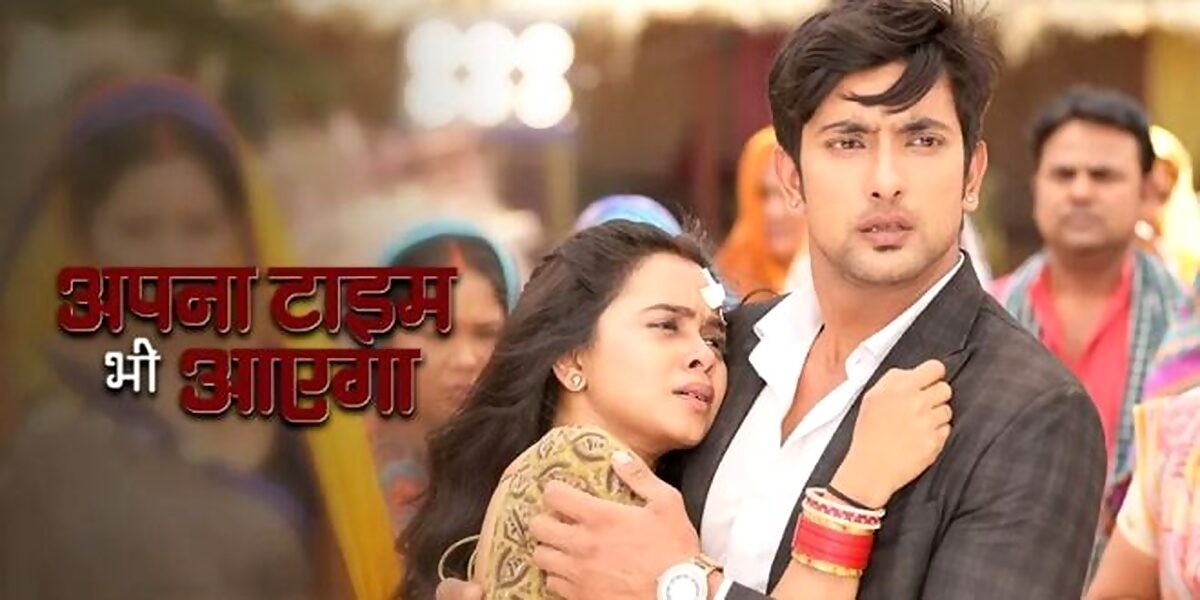 Apna Time Bhi Aayega 22nd July 2021 Written Episode, Written Update on TellyUpdates.com
Scene 1
Rani says I will expose who did it. He says how will I treat my patients and kaka? Rani says in heart I wish I could tell you he's your dad. Veer says I need to take out my stuff. Rani recalls what happened. Rani wonders how did the media come? Who called them? Rajeshwari enjoys her dinner and recalls what happened. Rani looks at her and says I have to find out. Rani says such a big problem happened. I can't understand how did that happen. I thought Nandinin's kheer.. Jai must have mixed soemthing. But it can't be true. How can he drink before such a big surgery? Who could do it? Rani sa where were you? Why did you come to the hospital? She says you think I did all this? What proof do you have to question me? Everything was fine till Veer was away from me. I made him the doctor and because of you, he lost his license. You ruined his career. The next time you question me, you will be the answer. She leaves.
Scene 2
The next morning, Veer comes to the hospital. The watchman stops him. He says we can't let you in. Rani sa signed the papers. The junior doctor comes. Veer asks him how is 217? He says he was better but he is shifted to another hospital. Veer says what? Who gave that order? He says Rani sa.
Rajeshwari says to Veer it was important. Veer says how could you shift him? He's shifted to a smaller hospital. He can't be treated there. Rajeshwari says we can't pay for him anymore. This story is over. Veer says I can't let him die like that. Veer calls doctor Joshi. He says my patient, can you admit him? He says I can't support you and get myself questioned. He calls other doctors but no one is ready to talk to him. Veer says why are they punishing a patient because of me?
Veer is upset. He recalls what happened. Veer cries. Rani comes in. Rani says please eat something. He says I am not a doctor. My license is taken from me for the mistake I didn't do. no one wants to listen to me. When I got my degree I vowed that I will put my patient's life over everything. I will save lives. How could I do that? he cries. Rani hugs him. Rani says I can't let him suffer like that. Please help me, God.
Scene 3
Rajmata asks Champa to take food to Veer's room. Rani screams Veer.. Everyone is shops. Rani brings in Ranvijay in a wheelchair. Rajmata is shocked. Digvijay is shocked to see him. rani says Veer see who's here. Rajmata says stop her. If Rajeshwari sees him it will be huge trouble. Rajeshwari is about to go out of her room. Rajeshwari says who has she brought in now? Why is she shouting? Digvijay says Rani brought in that patient. I will handle it. Don't worry. Rajeshwari says I will handle it myself.
Veer comes out and sees him. He's shocked. Rani says you don't have to worry about him. You can treat your.. patient. Veer says thank you Rani. Let's take him to the room. Rajeshwari says stop. His face is backward. This is a home, not a hospital. Veer says he needs care. Please. Rajeshwari says are you crazy? I will kick him out. She goes towards him. Rajmata and Digvijay are scared. She says disgusting. He's smelling. Take him back to that cheap hospital. Veer says he will stay in his room. Rajeshwari says kick him out right now. Veer says no. Rajeshwari says to Rajmata and Digvijay why are you not saying anything? Why will we keep him in our house? Veer says he's my patient and my responsibility. He will stay here in front of me.
Episode ends.
Precap-Rani and Vikram see Veer's water bottle. Vikram says something is mixed in this water. Rani asks Veer who gave him water bottle? He says Rani sa gave it to me. Rani is shocked. She says Rani sa is behind it.
Update Credit to: Atiba
The post Apna Time Bhi Aayega 22nd July 2021 Written Episode Update: Rani brings Ranvijay home appeared first on Telly Updates.