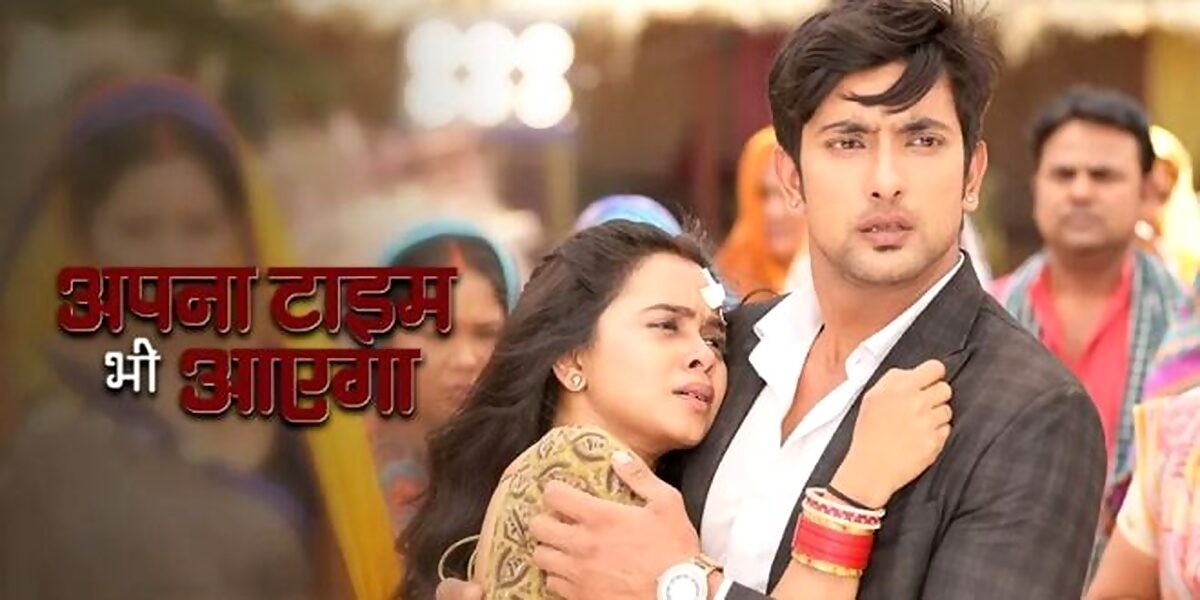 Apna Time Bhi Aayega 28th July 2021 Written Episode, Written Update on TellyUpdates.com
Scene 1
Rajeshwari gets all decor done. She says it's my son's birthday, everything should be perfect. Rajmata and Digvijay look at her. She says I am his mother, I will celebrate his birthday. Jai tries to call Champa. She tells him everything.
Nandini gets a call from Vikram. She asks how are you? He says I have to tell you something about Veer. Champa says to Jai first to transfer money then I will give you the news. She says Veer is Rani's blood son. Nandini says what? She's shocked. Nandini says I can't believe all this. Veer was born through the same woman. And we always considered him an outsider. She says let me speak to Jai. I am coming to meet Veer. Nandini says Jai come out I need to tell you something. It's good news.
Scene 2
The whole house is decorated. Guests start coming in. Veer comes in with Rani and Ranvijay. Nandini hugs veer and says happy birthday. Digvijay says Nandini, he's our elder brother. Nandini meets Ranvijay. Jai says who knew you are Rani sa's son. you lived in this house like a stranger. I hope it will fix between us as well. Veer gets angry. Vikram says bro let's cut the cake.
Rajeshwari gives Veer the knife. She says I never celebrated your birthday. I will do it with all my heart from today. Rani says please cut the cake Veer. He cuts the cake. Everyone claps. Everyone makes Veer eat the cake. He doesn't eat it from Rajeshwari's hands. Ranvijay makes him eat the cake and hugs him. Rajeshwari gets teary.
Rani stops Rajeshwari and says I know you're hurt but Veer isn't wrong either. Please give me some time. I will fix it. Rajeshwari says I don't need you to fix anything for me. I can do it myself. I know you must be happy seeing me this way. Rani says I am sorry but all of this happened because of you. If you didn't treat Veer this bad he won't be so hurt. You regret it. Veer loves you a lot. We have to get it out and I can help you. Rajeshwari says if you can help me, it would be your favorite. I got a gift for him. It's in Nandini's room. Give it to veer and don't tell him I gave it or he won't take it. Rani says I will do that. I will fix these issues between you and Veer.
Someone replaces the gift. Rani picks it. The box is full of glass. It falls on her. rani screams. Veer runs upstairs. He says, Rani.. Are you okay? He picks her. Veer says where did this glass come from? He cleans her wounds. Rajeshwari is shocked. He asks how did this happen? Rani says I was picking it and it fell and broke. It's my mistake. Jai says in his heart she's hiding something. Nandini says how do you know? He says I was just guessing. Nandini says why do you look nervous? He says it's hot in your house. Rani says let's go downstairs. All guests are there. Rajeshwari says you couldn't handle a gift and care about the guests? She leaves.
Scene 3
Ranvijay stops Rajeshwari and says you shouldn't have spoken to Rani like that. She was hurt. She says so am I but no one sees my wounds. He says I know I made a mistake and I regret it but don't let it our on Rani. She says don't tell me about family and relationships. You came back after years and teaching me? how have you been to your family? You left everything then with what relation did you come back? veer says he came back as my father.
Episode ends.
Precap: Rani feeds a gol gappa to Veer saying she and Vikram have filed all the papers and tomorrow he shall get his license. Next day, an officer informs Vikram that it will take some time. Veer says (to taunt Rajeshwari) of course it will take time, someone put so much effort to cancel it. Rajeshwari thinks it's because of her his license was taken away. Now only she will get him his license back.
Update Credit to: Atiba
The post Apna Time Bhi Aayega 28th July 2021 Written Episode Update: Rajeshwari celebrates Veer's birthday appeared first on Telly Updates.