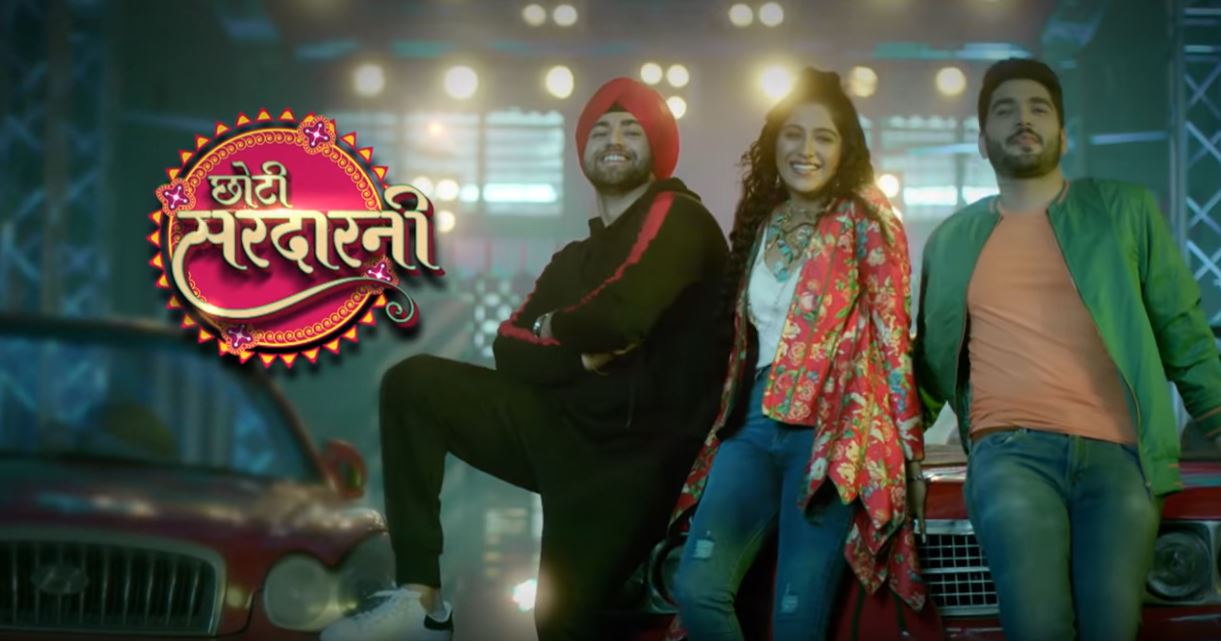 Choti Sardarni 29th July 2021 Written Episode, Written Update on TellyUpdates.com
Everyone is dancing in the function. Minty comes. The groom is drunk and grabs Minty's hand while she feels uncomfortable. Rajveer's friend asks him to stay out of the matter as he's doing all this for Minty who can't fight for herself. Rajveer tells him that love makes a person do anything, and in love, one sees his lover only without whom he can't live. Seher is there. He looks at her. She smiles.
The groom has his hand around Minty's waist and dancing. Seher and Rajveer see that Minty is very uncomfortable. Rajveer goes to help Minty, but someone pulls him to dance. The groom continues touching Misty. She pushes him. He forces her to drink alcohol. She says that she said no and asks him to leave her, it's paining her. He still doesn't leave her. Seher goes and pushes him away. Everyone stops dancing. The groom goes to slap Seher, but she blocks his hand and slaps him instead. He falls on the floor. Everyone is shocked. Rajveer smiles. Minty's brother asks Seher how dare she. Rajveer defends Seher saying there's a reason behind her doing that. Minty's mother apologizes to the groom's mother. Seher asks her why she's saying sorry. Their son misbehaved. He will say sorry. She goes to the groom and asks, doesn't he get that Minty said no. And no means no. Minty has been saying no since so long, but he keeps touching her, forcing her to drink. He can't treat girls like that. The groom asks who the hell is Seher. Minty is going to be his wife, he will do whatever he wants. Rajveer says that she isn't his wife yet and even if she was, then you behave like this with your wife? The groom tells Rajveer that he's her step brother and he should stay in his limits.
Minty's brother says all this happened because of Seher. Seher says he should be ashamed of calling himself Minty's brother. How he can see someone misbehaving with his sister. She tells him to look into Minty's eyes. She only hates that guy. Does he think that his sister will stay happy with such manner less person? Minty hugs her. Seher tells everyone that this marriage is happening against Minty's will. They are in 21st century and everyone has right to choose their life partner. Rajveer says, hence, they are bringing two lovers together today. He calls out Sahil. Minty runs and hugs Sahil. Seher and Rajveer are happy. Minty tells Sahil to take her away. Minty's brother tells Sahil that he won't be able to go out from there. Rajveer, Seher, and few others defend Sahil. Minty's brother and his supporters attack on Rajveer's gang. They fight, break bottles on each other. Seher is beating up a guy. Minty's brother takes out a knife and goes to attack on Seher. Rajveer blocks the knife with his hand. Blood drops fall on Seher's forehead. Seher looks at Rajveer. Rajveer kicks the guy away. Seher asks Rajveer has he gone mad. She asks to call doctor and ties her pallu on his wound. He watches Seher.
Minty's brother asks to throw Sahil out. Minty says no one will touch Sahil. She tells her father that her step brother and a stranger fought for her and her own people don't understand her still. He calls her daddy's princess, but today she's scared to share her feelings with him. Was all that just for a show off? Seher tells Minty never ever think like that. Her parents love her a lot. She doesn't have her parents with her today, but her father used to say that sometimes children may feel that their parents are not on their side, but no one can love children more than their parents.
Seher tells Minty's parents to think about Minty. She's much more than their status, relatives. She tells Minty to hold Sahil's hand and leave from there. She feels that her father won't stop her today. Minty does that. Minty's brother goes to stop her, but her father stops him. Minty's father blesses her. Minty's father then praises Seher's parents for giving her a very good upbringing. Seher recalls her childhood family's moments and get emotional.
Episode ends.
Precap will be added when available.
Update Credit to: Simmy
The post Choti Sardarni 29th July 2021 Written Episode Update: Seher and Rajveer take a stand for Minty appeared first on Telly Updates.