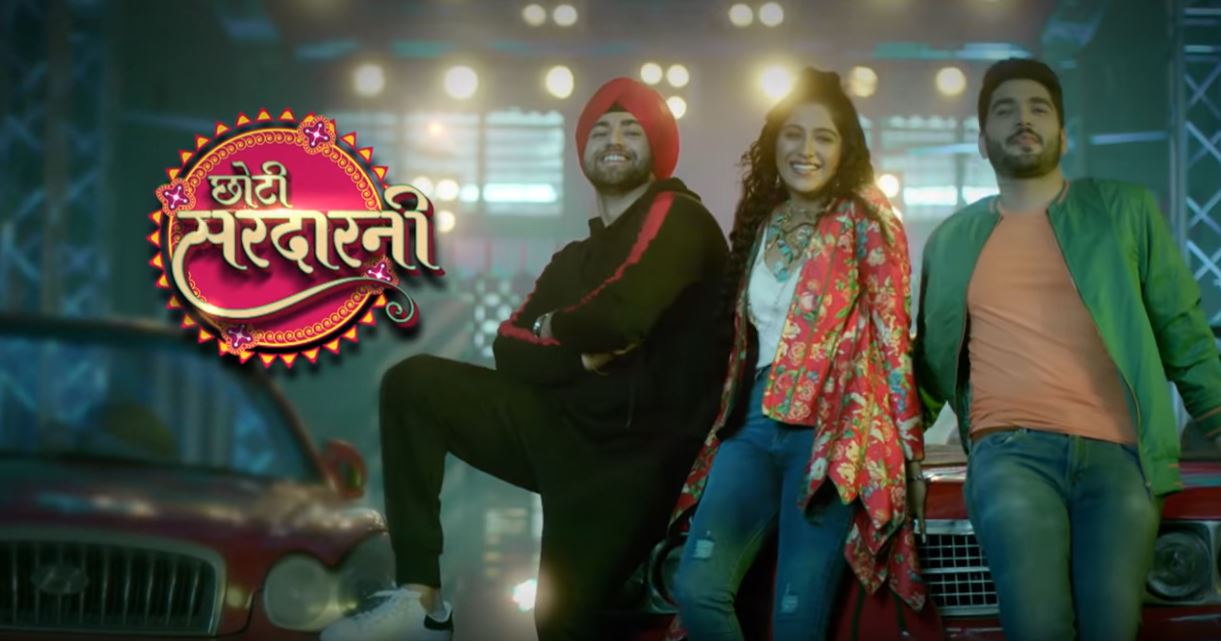 Choti Sardarni 31st July 2021 Written Episode, Written Update on TellyUpdates.com
Scene 1
Dida says to the minister Rajveer will never be touched by police. My son has acrophobia. He's scared of heights. He should never face his fear. My brother's heart should never be broken. If a person breaks my brother's heart I will take that person's life.
Scene 2
Jeejay asks what will you do now? She says strawberry flavor. He says our studio is closed. What about your dreams? She says God will find a way out. My dad always used to say that. Meher sees the board outside the studio Mehrab studio. Meher says who dare take my name and give it to my studio? They come inside. Meher asks which new Meher is this? They come in. Rajveer has decorated the studio. Seher says you? He says I decorated it like your old studio. Jeejay says all this for us? He says for Seher. Seher says I can't take this favor. Jeejay says listen to him. Rajveer says I didn't do any favor. Nikhil says this is my an Indian NGO so people can promote Indian culture. Rajveer says I didn't put any money. Just some effort. Seher hugs him and says thank you. You first saved me and now this. Let me get you Canada's best lassi. Rajveer says Nikhil and Jeejay you both fix the studio till then.
Rajveer asks Seher who was that special person you went to talk to? Jeejay says to Nikhil they are two people. Her brothers. He says these siblings connect at 9 at all costs. Rajveer says, brother? I thought.. She says what? He says nothing. Veer nice. Where is the lassi shop? Seher says see the mountain. We have to go there. Rajveer is scared. He says I am scared of heights. Seher asks what happened? He says nothing. When I see mountains my heart rate increases.. in excitement. Seher says we are so similar. I love mountains. I get so excited when I see the mountains. I love heights. He says yeah me too. But today my legs.. Seher says yes it feels like I have springs in my feet. I want to jump there. Rajveer says I can do this for you. Seher says we will take a new route. Let's go.
Scene 3
Seher and Rajveer hike up. Seher asks why are you so slow? He says my shoelaces. She says tie them then. Rajveer is scared. Seher asks what happened? He says nothing. Are you okay? I mean if you are scared you can hold my hand. seher says why would I be scared? Seher says my heartbeat is so fast. Can I please hold your hand? He says don't be scared. This Jutt is with you. Seher holds his hand. They go up. Seher says I am not scared of these heights. I want to go to Mount Everest. My brothers want to keep me wrapped in cotton. I will go to Mount Everest anyway. You can also come with me. He says I will come everywhere with you friend. They sit at a dhaba up.
Rajveer enjoys the lassi. He's scared. Seher says let's go for jumping. Rajveer says what? She says yes no one comes this up for lassi only. Let's go for skydiving. He coughs. Seher says are you okay? Dida calls him. He asks is everything okay? He says I am out with a friend. She asks all okay? He says yes. Dida says my heart is sinking. Rajveer looks down. Seher says Rajveer. Her sound echoes. He says Seher. Couples around them say I love you. They laugh. Rajveer is scared. He says please save me, God. He says where do I have to jump from? Nikhil tries to call Rajveer. He says where did he go? Jeejay says they must have gone to the cliff for skydiving after lassi. Seher loves it. He says what? He has acrophobia. He's scared of heights. It can give him a heart attack.
Seher and Rajveer get ready. rajveer says I will go first. Nikhil is on his way. He keeps calling Rajveer. Nikhil says don't do this rajveer. Jeejay says why is Seher's phone off. Seher countdown. Rajveer is scared. Seher gives him a thumbs up. Nikhil calls Seher and tells her. The girl says jump.. Rajveer jumps. Seher screams Rajveer stop. But he has jumped already. Seher jumps too. Rajveer is scared. Seher says I am coming. Seher holds his hands. Seher says you will be fine. His hands fall. Seher says just open your eyes. I am here. Seher hugs him. Seher says nothing will happen. Just recall baba ji. Seher pulls them up. Seher says just look at me. Don't look down. I am here with you. I am a diving specialist. Nothing will happen to you. Rajveer looks at her and smiles.
Episode ends
Precap-Seher says why didn't you tell me you have acrophobia? If anything happened to you, I won't be able to forgive myself. I don't ever want to meet you again. Seher looks outside her window. Rajveer is standing there holding sorry board.
Update Credit to: Atiba
The post Choti Sardarni 31st July 2021 Written Episode Update: Rajveer does skydiving appeared first on Telly Updates.