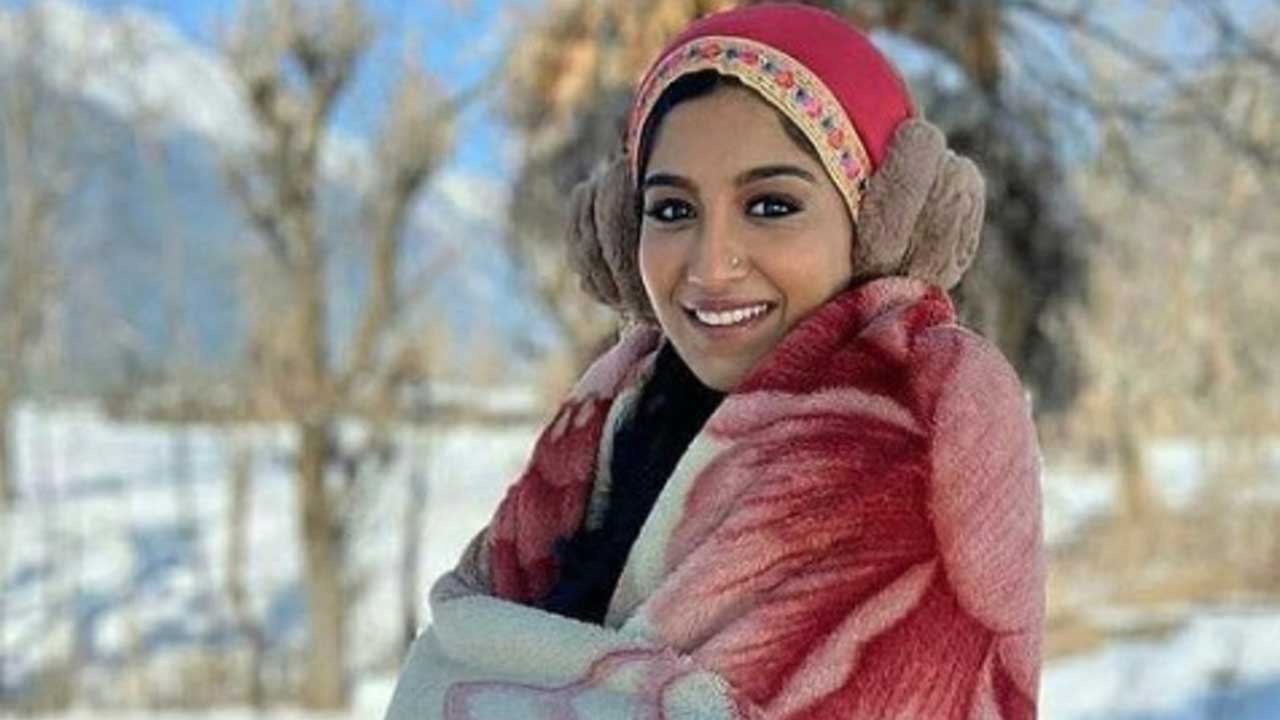 Choti Sarrdaarni recently took a 20 years generation leap. In order to make way for the story to progress with the leap, actors Anita Raj and Avinesh Rekhi had to leave the show. Post the leap, Nimrit Kaur Ahluwalia essay the role of grown-up Seher. In a recent interview with ETimes TV talked about the leap and more.
"I've played Meher for 2 years and I loved her. I am so close to the entire cast that it is very difficult to sort of disconnect immediately. There have been moments when I was shooting for Meher and work was simultaneously happening on Saher. I felt so helpless and wondered why this was happening? I didn't want people to go. But I am sure that's how everybody sitting on the top of the channel, the creative team, the producers, everybody feels the same. I also understand that when there is a beginning to a story there's also an end to it. You can't keep stretching it. The story we have introduced is a very fresh story, new point of view. I am still taking my time to let go of Meher. My excitement came in the day before yesterday when I had wrapped up the entire shoot of Meher. More than the excitement it was a kind of responsibility that kicked in. I realized that it's just me who's left here and I have these new people and a great story, so what do we do about this. Either I could sit here and mourn and not be focused or I can take on this responsibility which I am very grateful for. It speaks volumes of the trust and the faith that the makers have shown in me." she said.
Talking about her responsibilities increasing with Avinesh and Anita Raj's exit, she shares, "It's fun, it is a new process and I am still letting it sink in but I am also very excited. I think the key to every show is the story. I was always convinced about playing Meher. And I know there's so much going on on social media about the mixed reactions. I get comments saying I don't love Meher, I don't love Sarab and that I am not affected by the leap. I mean I've lived this character. When people did not know about the Meher, I was auditioning for it. I don't want to prove it to anybody, but I do care a lot. I miss everyone so much. With Avinash and the entire cast being around me, I always felt the responsibility was equally divided and now it is straight up on me. When I say responsibility it's not that anybody has put that on me, it's self-created."
Nimrit also talked about the things she learnt from Anita Raj and others. "Because of Choti Sardarni, bahut logon ke ghar chal rahe hain (so many people are employed)… who belong to different strata of the society. My technicians, my crew and people behind the camera are still the same. So there's that responsibility that I've in my head. Then of course I got this opportunity to work with Anita ma'am, Puneesh sir, Avinesh, Dolly ma'am, I learnt a lot from all my seniors. The one thing I really appreciate about Anita ma'am is that she always kept the cast together. We would sit together, have lunch, converse and also spend time together. All this I've learnt from her and it is helping me now. All of a sudden from being a junior on the show, I've become the most senior. I am trying to get into the groove of it. I know that it is now my responsibility to be with my cast." she shared.
Nimrit who is all set to share the screen with Vibha Chibber, who trained her for 40 days before the launch of Choti Sardarni shares, "I feel so great that I am getting a chance to work with Vibha Chibber ma'am. I would like to share a very interesting thing. Before I started shooting for Meher's role, I did a workshop with her for 40 days. Now, with the show I am getting a chance to work with my guru. That's very exciting. I am so happy especially when I see the actors who are playing my siblings as they remind me of my younger days. It is fun to have new energies and vibe around you. It is so true that you become like the people around you. In the past two years, I became very mature, self-aware. Now, I am just feeling that I am me. I had forgotten actually what 25-26 year-old people do, because I was playing this mature character. Nimrit is experiencing that, this is how I am supposed to be and not grow up too quickly."
Nimrit further adds, "It is very challenging to essay the role of Meher and Seher simultaneously. Because when you do TV and play a character every day, you become like that. Whenever we take up a project, we get time to prepare for it. Like I said earlier, to play Meher, I did a workshop of 40 days to understand the character. That's a prep you need to do as an actor. People have watched me playing different emotions in the last two years, now what's next? So that's the challenge that I am loving. I like that I am getting a challenge to push myself, there is no time to prepare, there's a telecast on the head and there are expectations from the audience. We are not here to take Meher-Sarab's place, it is a fresh story."
Talking about the emotionally overwhelming last day of the shoot Nimrit said, "We had the opportunity so nobody waited for it. We met the same day as it was Kevina's birthday. We all met. I started crying and getting emotional from the time I learnt about the leap. I started mourning weeks in advance. I was getting affected the most because I knew everyone was going. It hit me before all of them. I would take my moments of feeling low and crying. Then we started using humor to cope with the emotional side. We started cracking jokes, we used it as a defense mechanism. And then the last day came, no matter how hard we tried, we just couldn't stop crying whether it was the kids, senior actors, everybody had tears in their eyes. But I am happy because our story has not come to an end on a personal level. We are going to meet. I still speak to people every second-third day,"
Talking about the mixed reactions on social media from Avinesh and her fans, she said, "I read comments and few of them feel I am behind this generation leap and everything. It's very funny and I just feel amused. But I get it everybody's sentiments and emotions are attached. My response to everyone would be that I am equally hurt like the fans. But I feel for me it is a little more difficult, I understand that the fans have lived this journey with us. We have seen so many ups and downs as a cast together. Be it telecast issues, health not being great to shooting during COVID times, we have seen it all. We have gone through everything, but we have managed to come out of it gloriously. There have been so many memories. I don't think I need to prove anything about what I feel because that's mine. Meher is mine and so is the love and affection for my cast whether it is the dhillons, gills, Sarab or the kids. I don't take the comments on social media seriously. My job is to give my 100 percent to the role,"
The post Choti Sarrdaarni fame Nimrit Kaur Ahluwalia aka Meher talks about the leap and missing Avinesh Rekhi aka Sarab and Anita Raj; says, I was getting affected the most because everyone I knew was leaving appeared first on Telly Updates.