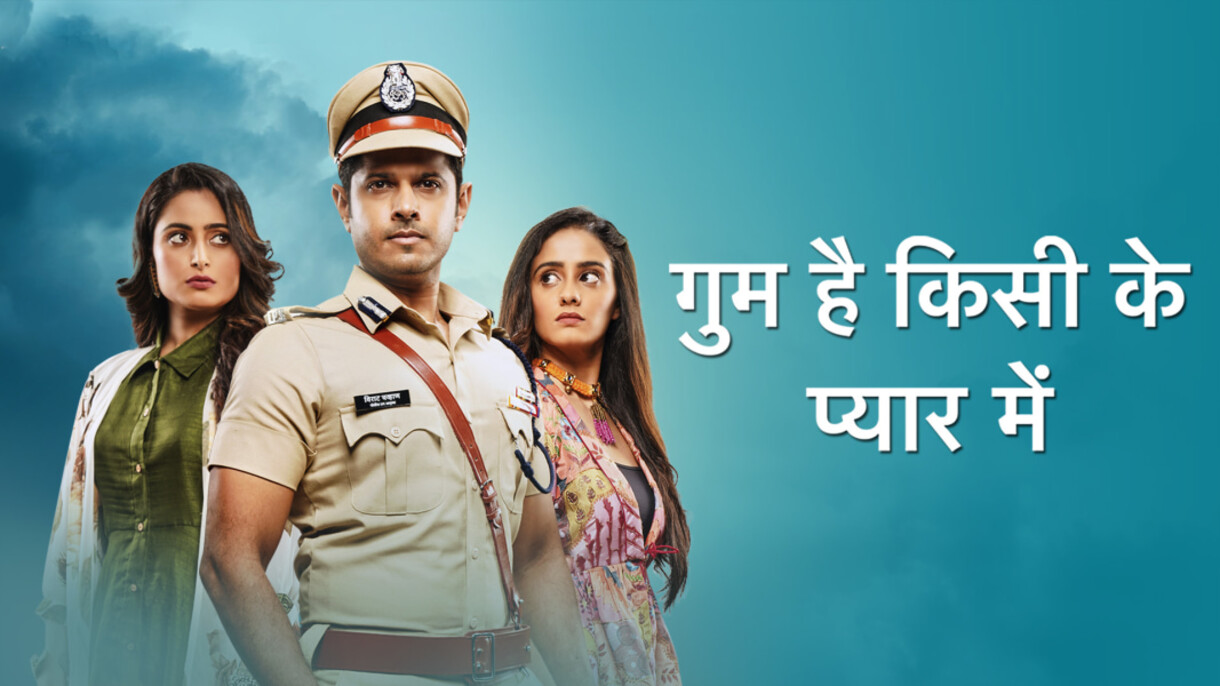 Ghum Hai Kisi Ke Pyaar Mein 27th July 2021 Written Episode, Written Update on TellyUpdates.com
Bhavani standing outside OT says Virat doubted Ajinkya when he first came to meet Sai. Mohit confronts her and asks how can they doubt Sai, Sai is clear hearted and they should stop wrongly alleging her. Sonali scolds him to stop supporting Sai. Bhavani says Sai blackmailed them lying about her fake accident and called them to her college function, now she met with an accident and karma. Ashwini asks her to show some humanity at least and stop alleging Sai. Virat reminisces Sai telling that she and Ajinkya are only friends and if he thinks she is characterless. He feels guilty that Sai's condition is because of him and hopes Sai doesn't leave him. He repeats its his mistake. Ashwini says if he is realizing his mistake now, if he had realized it earlier, Sai's life wouldn't have been critical. Pakhi asks her to stop alleging Virat as he is already in guilt and tells Virat that she shouldn't have sent Ajinkya in Sai's room, but she didn't know Ajinkya's wrong intentions. Shivani says their thinking is not that cheap that they question a boy and a girl's normal friendship. Mansi asks her to calm down seeing Ashwini's condition. Mohit asks why should Shivani be quiet, he cannot expect gratitude from other family members. He asks Virat how can he doubt Sai and he mentally harassers Sai repeatedly because Sai doesn't have parents and if they were alive, they would have questioned Virat. Sonali scolds him to stop alleging family. Mohit says is also his family, his sister and he will support his sister as he condition is because of Virat else and he will not spare Virat if something happens to Sai. Virat asks him allege him as he himself feels guilty, but say that Sai would be fine soon. Mansi asks what is the use now when Sai is in critical condition.
Sai's operation finishes and doctor comes out. Virat asks if Sai is fine now. Doctor says operation was successful, but Sai needs to be in ICU and her condition is still critical. Virat requests to let him see Sai. Doctor permits him to see Sai via glass window. He watches Sai, remembers the incident, cries that Sai's condition is because of him, and prays god to cure Sai soon. Pulkit reaches hospital. Bhavani yells why did he come here, who informed him. Mansi says she did as Pulkit is their damad and Sai's professor. Ashwini says she did right. Pulkit says he is not only Sai's professor but also her jija and he is sure someone among them is responsible for Sai's accident. Omkar shouts at him how can he allege them as Sai met with an accident on road. Pulkit says whatever it its, someone provoked Sai and made her get out of house. He asks if someone will say what exactly happened. Moht informs that Virat fought with Sai and said something that Sai went out of house and met with an accident. Pulkit asks Virat what did he say. Mohit explains about Ajinkya's visit and Virat doubting Sai and Ajinkya. Pulkit asks how can Virat have such a low thinking, what is wrong if a boy hearing about his friend's illness visits her, how can Virat doubt his wife. Virat says he accepts his mistake and his anger is valid, but being a big doctor, he should check Sai as doctor said her condition is very critical. Pulkit asks if he should treat Sai so that Virat can mentally harass her; he warns that if something happens to Sai, he will send Virat to jail even if he is a big police officer.
Ashwini pleads Pulkit to treat Sai. Virat requests Pulkit to let him meet Sai for 2 minutes. Pulkit says he will not being a doctor as Sai's condition may worsen seeing him remembering his bitter words. Virat cries that if something happens to Sai he will not forgive himself and hits himself. Mohit and Ninad hold him. Pulkit enters Sai's ICU room, tells doctor that Sai is a family to him, and asks about her condition. Doctor says Sai's condition is very critical and she may go into coma. Bhavani yells that Sai lied last time and called fake police, but this time Pulkit will real police and send them to jail. Omkar says Virat will go to jail and not her. Ninad says even Virat will not go to jail as its not his mistake. Ashwini says they are too selfish and not bothered about Sai's life. Mansi asks them all to calm down. Constable informs Virat that car which made accident is caught. Pulkit prays god to do some miracle and save Sai, remembering doctor's words that Sai may go into coma or die if she doesn't get conscious in 1 hour. Sai's vital signs differ.
Precap: Pulkit tells Sai that Virat or anyone doesn't have right to control her life. Sai says she deeply hurt with Virat's words. He asks her to meet Virat for 2 minutes. She says she doesn't want to see Virat's face again.
Update Credit to: MA
The post Ghum Hai Kisi Ke Pyaar Mein 27th July 2021 Written Episode Update: Pulkit Questions Chavan Family And Virat appeared first on Telly Updates.