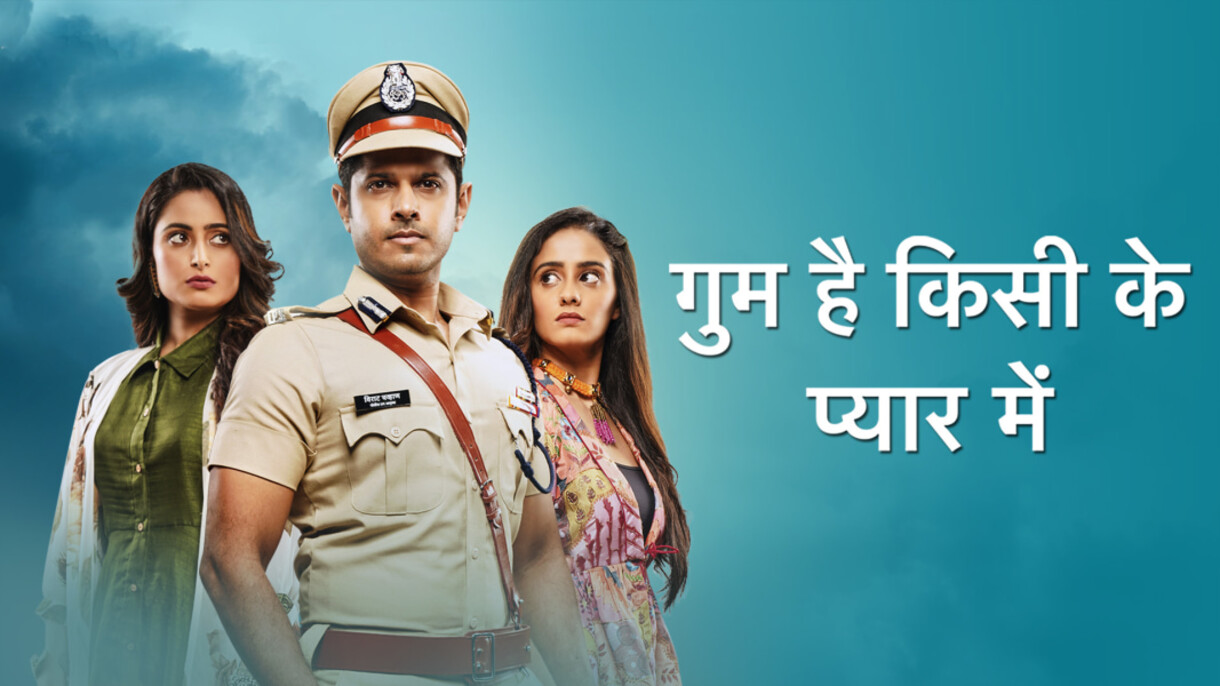 Ghum Hai Kisi Ke Pyaar Mein 28th July 2021 Written Episode, Written Update on TellyUpdates.com
Pulkit sees Sai gaining consciousness and thanks god. He says he heard what Virat did to her and will not spare Virat for that. Sai cries. He asks to stop crying as he knows Sai who is a fighter. She calms down. He says whatever Virat did was wrong, but he wants to meet her once and hence he will call him. Sai says she doesn't want to see Virat's face again in life and reminiscing the whole incident asks if she can do anything wrong that she will be called characterless and if she did wrong by calling Ajinkya in her room. He says she is a clear heated and kind girl and cannot do anything wrong. She asks why did Virat allege her then. He says he can understand why she is angry on Virat, he cannot see her in this condition and is very hurt, she need not worry as he is with her and protect her.
Mansi consoles crying Ashwini and assures that Sai will be fine soon. Virat says Pulkit went in a long ago, will Sai get well, he is responsible for Sai's condition. Ashwini says she was proud of her son and thought he was not like his father, but with his heinous act, he cross his father's limits. Ninad asks what did he do. She asks not to force her to open her mouth. Mansi asks to be quiet as its a hospital. Pakhi asks Virat why are anyone scolding him as any husband seeing his wife with another man would definitely react similarly, Pulkit must be coming out anytime, he should go and have something. Virat warns that he doesn't need her fake sympathy and asks how can she being a woman justify his act instead of confronting him. Mansi asks Pakhi to leave Virat alone.
Sai cries saying seeing Chavan family's behavior, she doesn't have a house of her own or dear ones. Pulkit says he, Harini, and Devi are her dear ones. Sai says she misses her Aaba as he always protected her and stood by her. Pulkit says he will take her to his home from hospital instead of sending her to Chavan Nivas. Bhavani gets restless waiting and asks till when they have to wait here. Mansi says they should go home. Mansi asks how can they when their bahu is in critical condition. Pulkit walks out. Virat asks him how is Sai and can he meet her. Pulkit asks how can he be so insensitive after troubling Sai; he is also a daughter's father and if someone would have done this to Harini, he would have killed him. He then tongue lashes Chavan for mentally harassing Sai while she selflessly took care of them and thought of their happiness. Senior Chavans arrogantly raise their eyebrows. Ninad says he wants to know about Sai's condition and asks to respect his age at least. Pulkit says he doesn't think Sai needs them and they can leave. Bhavani shouts if this is the way to address elders. Pulkit says their heinous act justifies it.
Ashwini pleads him next to inform how is Sai now followed by Shivani. Pulkit says only they value Sai and informs that Sai is fine and conscious now. Virat gets happy and says he will meet Sai. Pulkit stops him and asks if he wants to even after what he did. Bhavani yells that he cannot stop a husband from meeting his wife. Pulkit says Virat did what any husband shouldn't do. Ashwini requests to let her meet Sai then. Pulkit says Sai got out of critical condition and is not in a condition to meet anyone. Virat says he accepts his mistake, but wants to meet Sai once. Pulkit says he will not let him meet Sai and will take her to his home as he doesn't want her to bear their mental harassment again. Virat says he cannot do that. Pulkit says he will do that as he is Sai's doctor and guru and will take care of her, they need not worry about Sai as he doesn't trust Virat or his family. Mohit says Pulkit is right that Sai should go with him as Chavan family is unfit for Sai. Senior Chavans frown hearing that.
Precap: Ninad informs Virat that it was neither Sai nor Ajinkya's mistake as Ajinkya didn't want to visit Sai's room, but Pakhi insistently sent him. Virat says he understood what he means.
Update Credit to: MA
The post Ghum Hai Kisi Ke Pyaar Mein 28th July 2021 Written Episode Update: Pulkit Confronts Chavans appeared first on Telly Updates.