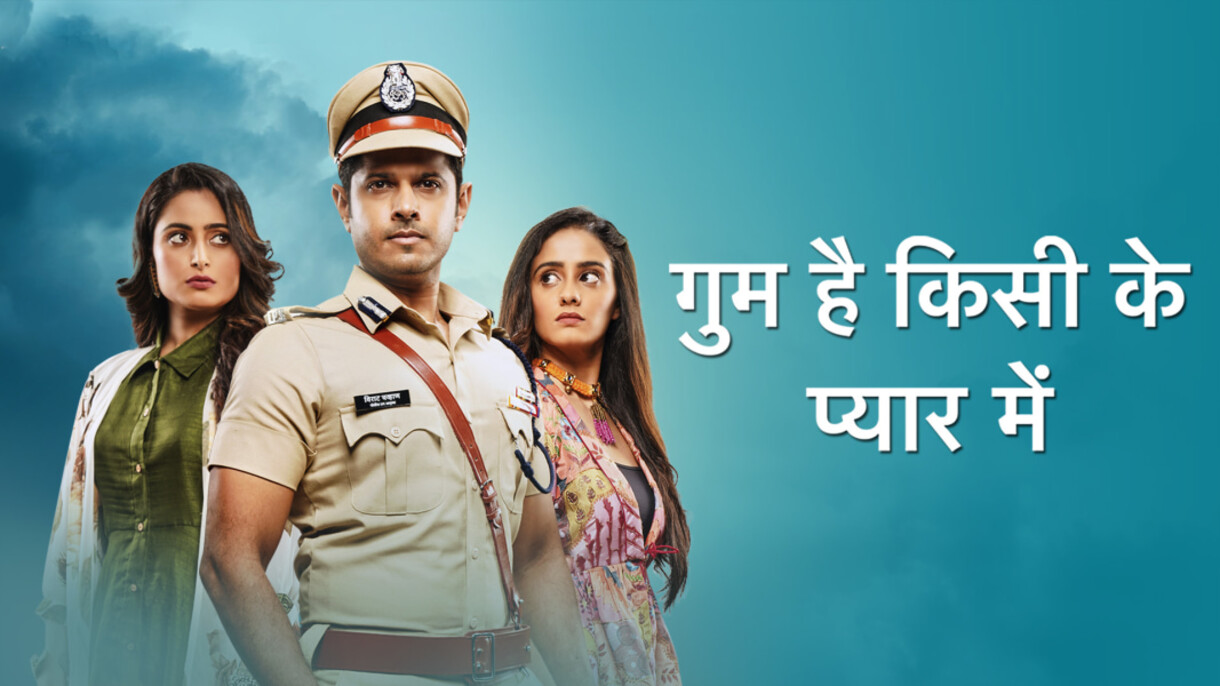 Ghum Hai Kisi Ke Pyaar Mein 29th July 2021 Written Episode, Written Update on TellyUpdates.com
Virat enters Sai's hospital ICU room and feels disheartened seeing her condition. Sai calls Aaba. Virat closes the door and walks to her. She remembers his high octane drama seeing him and turns her face around. He apologizes her and says he told her repeatedly to stop, he shouldn't have shouted, but she wasn't ready to listen to him; they should have sad down somewhere and set things right. She repeats set things right, what kind of a man who he is to expect her to speak to him after she alleged her characterless He says he didn't call her characterless. She says she would have left his house after he got well, but he stopped her to allege her character and trouble her. He says a few things happen by themselves like her accident, he tried to stop her many times and this time he can't as Pulkit will take her to his home, he really wants her to return to his house as he is her husband. She says he cannot be her husband after questioning her character and lost his right, he without thinking once alleged that she and Ajinkya are having an affair. He requests to forget this issue. She says how can she when he alleged her characterless. He says he didn't. She says his act did even if he didn't speak, did he realize how it feels when their dear and special ones allege them; her friend brought a notes for her without his mistake; Virat's thinking is toxic, wrong, and full of hatred; what can she expect for him. He says he couldn't control his anger and became possessive for her. She asks are they real husband and wife. He asks why can't they, he really wants their relationship to be like other husband and wife. She says only his wish doesn't matter, even her wish matters. He pleads her to give him once chance and promises not to repeat his mistake. She frees her hand and says she doesn't want to return to his house. He thinks its their house and says he just wants to be with her and cannot stay without her, so he was requesting her not to leave him and his house and if she thinks his request is forceful to her, its his bad luck. Doctor enters and asks him to go out as they need to perform Sai's checkup. Virat says he was about to go as his wife doesn't want him to stay here. He walks out crying.
Ashwini asks Virat how is Sai and if she regained consciousness. Virat says she is conscious, but she is deeply hurt both physically and mentally. Ashwini more concerned forcefully enters Sai's room and seeing doctor injecting her pleads him to be gentle. Doctor asks her to leave and let Sai feel comfortable. She says a daughter can be more comfortable under her mother's care and requests to let her stay for 5 minutes. Doctor agrees and leaves. Ashwini then feels sorry for what Virat did with her. Sai asks her not to cry as its not her mistake. Ashwini says Virat is repenting for his heinous act, he is wrong and she is not supporting him, but she should think why Virat couldn't tolerate seeing her and Ajinkya together and why he showed his right on her. Sai asks if one gets possessive, does he get right to hurt other and hold other's collar. Mohit says she is right, but Virat is repenting for his sin. Sai says Virat doesn't. She gives her phone and asks her to call her brother if she needs anything. Ashwini prays for the darkness to clear from her life and replace it with happiness. She and Mohit walk away.
Shivani asks them if everything is alright. Virat asks Mohit to take everyone as he will stay back for Sai. Pakhi says doctors are present to take care of Sai, so he need not stay with Sai. Virat angrily says he doesn't need her permission or opinion to stay with Sai. Ashwini says even she will stay back. Virat requests her to go. Mohit asks him to call him if he needs anything and takes family away. Ninad returns to Virat and informs that it was not Sai or Ajinkya's mistake, but it was his mistake that he didn't stop Ajinkya from entering Sai's room; Ajinkya didn't want to visit Sai's room and wanted to give notes from outside and leave, but Pakhi insisted him to go and give notes to Sai personally. Virat reminisces Ajinkya and Sai's words and asks if Pakhi insisted Ajinkya to meet Sai in her room. Ninad says he didn't mean that. Virat says he understood what he meant and sends him home.
Precap: Virat tells Sai that he finished her discharge formalities and requests her to return home with him. Pulkit says he will take her to his home and extends his hand towards her. Virat also extends his hand at the same time.
Update Credit to: MA
The post Ghum Hai Kisi Ke Pyaar Mein 29th July 2021 Written Episode Update: Virat Learns Truth appeared first on Telly Updates.