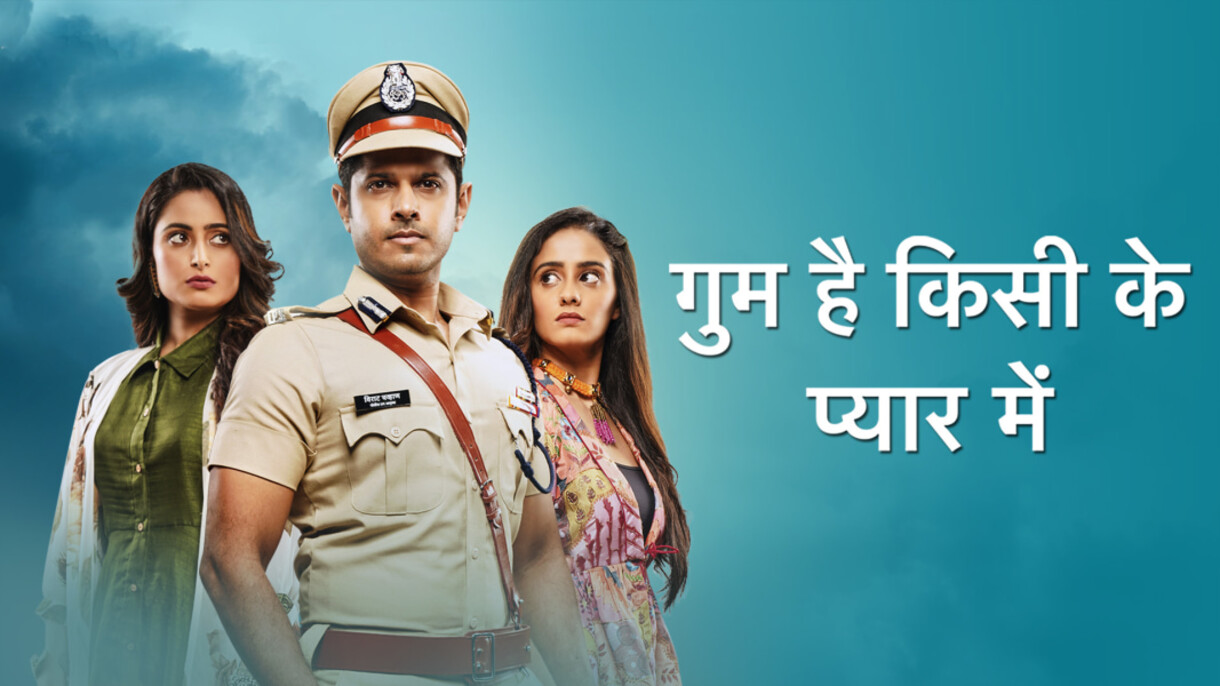 Ghum Hai Kisi Ke Pyaar Mein 30th July 2021 Written Episode, Written Update on TellyUpdates.com
Sai looking at Virat peeping from glass door remembers Ashwini telling that Virat is repenting for his act. Virat thinks he shouldn't have got angry on her and lost control. He reminisces the quality time spent with her and rest of events till now. Hamari Adhuri Kahani.. song plays in the background. Sunny reaches and asks what happened to Sai. Virat says Sai's condition is because of him; Sunny told him many times to propose Sai, but his jealousy and possessiveness. Sunny says they can't change whatever happened, he should tell Sai how much he loves her. Virat says that is the mistake he did. Sunny insists him to stop feeling guilty and try once to express is feelings for Sai. Virat always hoped Sai sees love for her in his eyes and hoped she never leaves him. Pulkit enters saying false hope only gives pain and Virat knows that Sai will not accept him again after what he did. Virat says he knows and would accept his fate. Pulkit asks him to go home as he is here for Sai. Virat says he will not go. Sunny asks Virat to take care of himself and Sai and call him if needed.
Pulkit enters Sai's room and says looks like she wasn't waiting for him. She says she wasn't waiting for anyone. He serves her food while Virat watches from glass window. She eats food looking at Virat. Ghum Hai Kisike Pyar Mein.. song plays in the background. Sai falls asleep after having food and once she wakes up in the morning, she sees Virat holding tender coconut in front of her. He asks how is she. She tries to move, but falls down. He helps her and requests to rest, he came here seeing Pulkit going to bring breakfast for her and brought her favorite tender coconut. She says she doesn't need it. He says a medical student knows benefits of tender coconut and if she doesn't want to have his brought tender coconut, he will call nurse. She says its okay, she will have it later. Pulkit notices it and walks away. Virat asks if she will return to their house. Sai says neither his nor Pulkit's house is hers and she doesn't have her own house. He requests her to return home with him, he cannot change the past, but will correct his present and future mistake. She asks if anyone can correct his/her each mistake. He says he believes that one can try. She says she doesn't believe his belief and asks if he stayed here overnight to take her home. He says yes. She asks him to attend his duty as its important for him. He says he will not go anywhere until she gets well and if something had happened to her, he wouldn't have.. She asks what. He says sorry to disturb her and walks away. Sai thinks why he was jealous with Ajinkya when she is no one to him.
At home, Virat reminisces Ninad informing that Pakhi insistently sent Ajinkya to Sai's room. Pakhi noticing him knocks room door and calls him, but he doesn't reply. She walks to him and asks why didn't he come down for dinner, should she bring food for him here. He angrily says she knows family rules and restrictions, but she insistently sent Ajinkya to Sai's room while Ajinkya requested to call Sai down to give her notes. Pakhi says she didn't have any bad intentions and did just.. He says she didn't want to befriend Sai and wanted him to see Sai and Ajinkya together and get angry. He congratulates her that her plan succeeded and says he didn't now her thinking can be so low, she can stoop low but cannot interfere between him and Sai. She says he is misunderstanding him again and does same to her always. He asks her to stop her drama. She asks if her tears look fake to her, her life is getting worse because of him. He says its because of herself and he is not responsible for it.
Precap: Virat tells Sai that he finished her discharge formalities and requests her to return home with him. Pulkit says he will take her to his home and extends his hand towards her. Virat also extends his hand at the same time.
Update Credit to: MA
The post Ghum Hai Kisi Ke Pyaar Mein 30th July 2021 Written Episode Update: Virat Confronts Sai appeared first on Telly Updates.