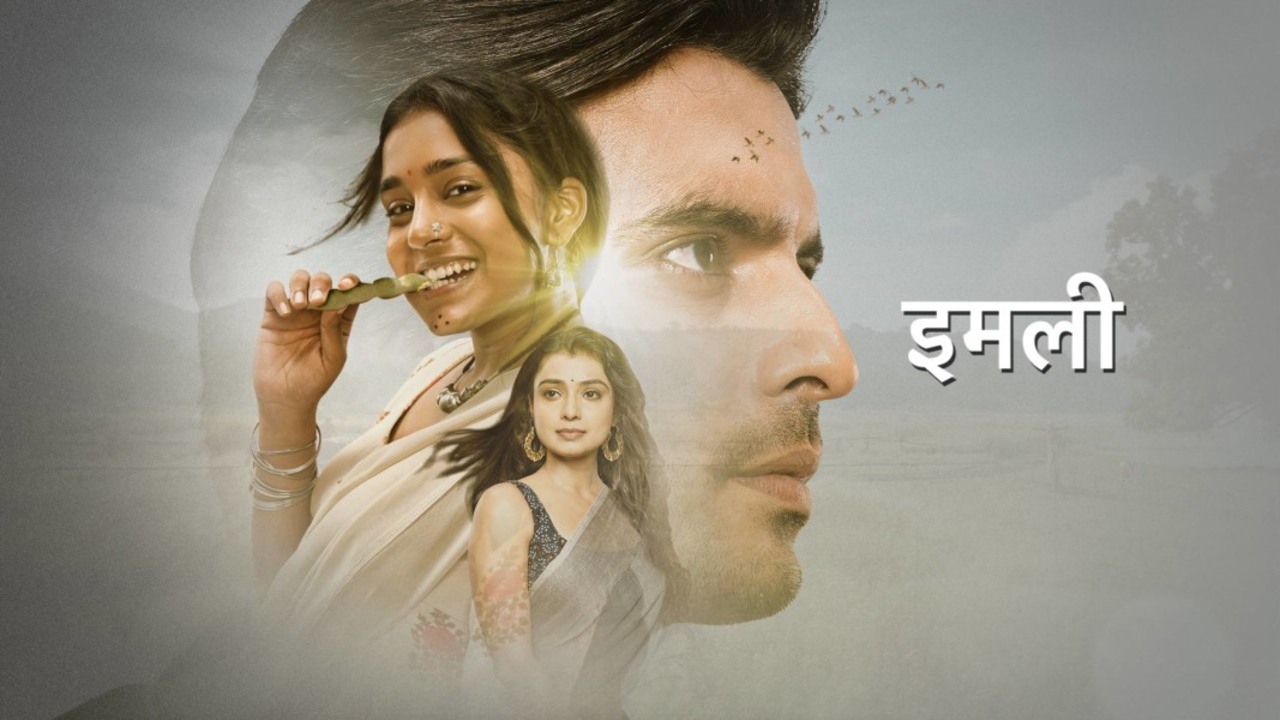 Imlie 28th July 2021 Written Episode, Written Update on TellyUpdates.com
Imlie returns after police interrogation. Rupali and Pallavi ask if she is fine. Inspector says he interrogated this girl and doesn't feel she is involved in Adi's kidnap. Rupali confronts Aparna and Radha that they knew Imlie innocent, but they lied to inspector and made him interrogate Imlie. Pankaj asks what is their mistake when Imlie's house is full of criminals, she should thank them that they didn't complain against her for forceful marriage. Harish says this girl shamelessly calls herself as Adi's wife. Imlie feels bad hearing that. Anu rushes to Malini showing her fake concern. Malini asks why didn't papa come. Anu says Daadi fell ill, so he took her to hospital but will come soon. She tells senior Tripathis that she can understand their condition as their son is kidnapped and his life is in danger. She gets a call, goes aside, and speaks to kidnapper. Kidnapper sends her video of torturing Adi. Anu watches it when Imlie walks to her and says she heard Adi's voice. Anu asks what nonsense, she hears Adi's voice everywhere. Imlie says she hasn't changed a bit but showed her fake concern to Aparna today, that means she has kidnapped Adi for sure. She insists Anu to show her phone and tries to snatch it. Anu resists. Malini stops Imlie and asks how dare she is to misbehave with her mom. Imlie asks her to check Anu's photo as she has kidnapped Adi. Anu warns her to behave with her mother as she saw her mom standing silently and Imlie snatching her phone; when Imlie doesn't let anyone disrespect her mother, why she is disrespecting other's mother. She shows a comedy video on family group and says mom was watching this; warns Imlie if she cannot handle her husband properly, she shouldn't allege other for that. She walks away while Imlie stands crying. Back in car, Anu thanks Malini for supporting her and not trusting Imlie. Malini sends driver out and asks her to give her phone as she didn't want to insult her in front of Imlie. She checks Aditya's torture video and asks her to take her to Adi right now.
Imlie prays Seeta Maiya and questions her if she is responsible for the problems in Adi's life and if she is a foot dust, she is sure she heard Adi's voice in Anu's mobile, etc. Anu takes Malini to kidnapper's den where they see goons being tied instead. Anu asks what happened here. Kidnappers inform that Anand Bhai's goons took him away. Anu asks who is Anand Bhai. Malini shouts that she doesn't read the news, Adi had published Anand's news today, she put Adi's life into trouble, etc. Anu asks what will they do now. Malini says she will inform the police everything and let them handle the situation. Anu pleads not to take her name as she did this for her to take revenge from Adi and Imlie for ruining her daughter's happiness. Malini shouts she cannot be happy seeing Adi in trouble, when will she stop interfering in Adi and Imlie's lives, and if something happens to Adi, she will not forgive herself. Anu says she didn't know situation will go out of hands. Malini prays for Adi's life.
Anand's men brutally torture Adi. Adi asks goon if he is terrorist Anand's supporter Jugnu. Another goon hits him ordering him to call Anand bhai with respect. Jugnu says he is Anant's supporter and Adi ruined many people's lives that everyone is behind him, they will not kill him as his life is important to them. At Tripathi house, Nishant informs that Adi is kidnapped by terrorist Anand and only government can help now. Aparna cries hearing that. Imlie tries to call Satyakam dadda. Pankaj stops him and says already they are in trouble and she want sto call another criminal here. Imlie says dadda is a rebel and not a terrorist. Pankaj says they don't need any more trouble. Imlie says she will seek any politician's help and will get back Adi somehow. She walks towards door when Malini walks in and tells Tripathi family that she is on their side and will help them get back Adi. Imlie thanks her for coming. Malini says her father is in contact with government officials and Imlie cannot get help by pleading any politician. Imlie says she will break the rules than breaking her bangles and will risk her life to protect her husband. Malini says Adi is not only her husband.
Precap: Imlie tells Anu that legaly she is still Adi's wife and will call herself his wife to protect him. Imlie gathering mob gives speech that she will fight to protect her suhaag. Malini wears her mangalsutra and sindhoor back.
Update Credit to: MA
The post Imlie 28th July 2021 Written Episode Update: Aditya's Life In Danger appeared first on Telly Updates.