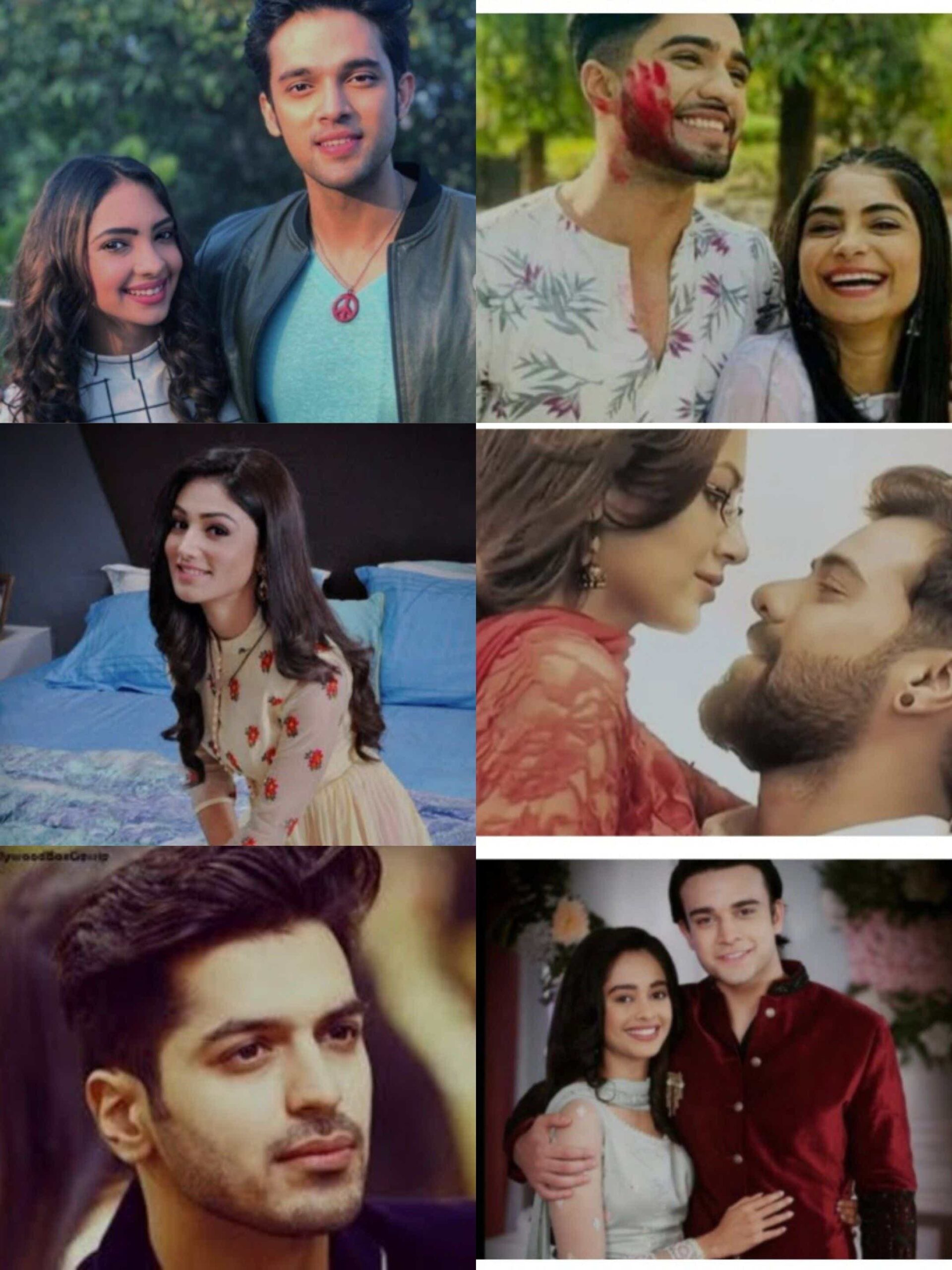 Hey guys.. So I just wanted to inform you that there is a little change in the one of the characters.. Kiara's role will be played by Radhika Madan. Actually one of the readers didn't like her character so I asked them to suggest any name so Pooja (if I remember correctly) was the one who suggested Radhika… I am posting few pics of her, hope so you like her..
So let's begin today's episode
In the Restaurant
Dimpy was waiting for Rhea in the restaurant….. After sometime Rhea arrives there and hugs Dimpy .
Dimpy – What Rhea you took so much time to come, you know I hv been waiting for you for more than one hour but you…. you are coming at your comfort zone….
Rhea – Calm down Dimpy, calm down. You know I was ready at right time and then when I was leaving mom stopped me. Sometimes she gets overprotective because of that incident she fears that she'll loose me. And then I hv to assure her that I will be fine and then after assuring I hv to convince her and you know the most difficult task is to convince her, I don't know how Prachi did it? And then you are shouting at me…
(Dimpy stares at here. )
Rhea – What happened why are you staring like this?
Dimpy – No.. Nothing special but dude you hv changed and it looks that you hv finally accepted Prachi as your sister, is it so?
Rhea – …. No.. Nothing like that (she turns around )
Dimpy – Well Rhea I know you since your childhood and I know you can lie to the whole world but not to me. Tell the truth, there is something which is bothering you, what's it?
Rhea gets emotional and hugs Dimpy and tells her the whole truth (how she asked Abhi to get married to Meera and then Prachi to leave them forever ….).
Rhea (crying) – Dimpy… Indirectly this all happened because of me. I killed my own family's happiness 'cause of my childish and selfish behavior. I destroyed everything… Because of me today Prachi is not with us, I did this all to get everything indeed today I am having everything but that everything is not with me truly.
Dimpy tries to console her and tells her not to worry.
Dimpy – Rhea you did really wrong with Prachi, how could you be so selfish?
Rhea – Dimpy at that time I was in a state where I could not think what's right or what's wrong. I just knew that I wanted Ranbir and my mom and dad with me forever. Dimpy but you promise me that whatever I told you right now you will not tell to anyone else, promise.
Dimpy promises Rhea that she will never-ever disclose her secret to anyone else. Then both of them spent a quality time and discuss everything about what happened with them in last few days like bestie do.
After sometime both of them bid farewell to each other and leave for their respective homes.
On the way Rhea's car suddenly stops. The driver gets out of the car and informs Rhea that the car needed to be repaired. He calls the mechanic and asks Rhea to wait. Rhea gets out of the car.
Rhea – Ohh God! This car… Hmm I hv no other option than roaming around.
Rhea starts roaming around and then starts using her phone. Suddenly a car comes at a very high speed towards Rhea…. Rhea looks back and gets shocked to see the car she was not understanding what to do she stands there still ….. A girl comes rushing towards her and pulls her and both of them fall on ground…. Rhea was still in shock.. The girl gets a glass of water for her from the restaurant.
The girl (concerned) – Are you okay ?
Rhea doesn't answer as she was in a deep shock. The girl jolts her a little to bring her out of the trauma.
The girl – Are you okay?
Rhea (stuttering) – Ye .. Yes.
The girl – Have water.
Rhea drinks water and feels a little comfortable
Rhea – Thank you!
The girl – Thank you but for what?
Rhea – For saving my life!
The girl – Ohh… Okay… Welcome. But are you okay?
Rhea – Yes (she notices the wound on girl's arm). I am okay but you are not okay at all!
She makes her sit and dresses her wound… The girl starts staring at her.
Rhea – Why are you staring like this?
The girl – You know I hv never seen a caring girl like you… Maybe because I never went out of my house.
Rhea (laughing) – What do you mean? You never went out of your house! That's really funny. Well I have done bandage, but I must say that you are a strong girl, you were asking about my well being but didn't notice your pain. (She touches her elbow) Ouchh!
The girl sees Rhea's wound.
The girl – I shall also say that you are a strong girl you noticed my wound but didn't notice yours!
Both of them start laughing…. The girl dresses her wound, she gives her a chocolate to eat .
The girl – Have chocolate.
Rhea – Chocolate? But why?
The girl – You know whenever I am in pain.. I have it, it reduces pain.
Rhea (laughing) – Chocolate! reduces pain… That's really funny!
The girl – You try it and then say to me….. You know when we hv it we are lost in it's taste & flavor and then we just forget about our pain and that's how it works!
The girl gets a call and rushes from there.
Rhea – Listen… Wait !
The girl goes out of the sight.
Rhea – She was cute ! Ohh god… I completely forgot to ask her name. I don't know why I felt a connection with her, anyways the girl was just amazing. Rhea why are you saying her girl….well she seemed to be older than me… Call her di. Yaa it sounds better.
The Rhea heads towards her car and asks driver wether it was repaired. After the car got repaired … They headed towards the Mehra Mansion.
In the car
Rhea's POV
When I will go home there will be world War III… I promised mom that I will take good care of myself but now after seeing me in this condition she will restrict me from going out… What will I do? I need someone to support me.. maybe Aryan, no he is overprotective brother he will definitely support mom…. Then maybe dad, no Rhea no he will be the first one to ban your outgoing…. then who else…huh nobody…. nobody can save from this situation. Idea! let me but a jacket, then nobody will be able to see my wound and I will be 100% safe. That's good Rhea… Well done!
She asks the driver to stop the car near a mall… She buys a jacket for herself and heads to Mehra Mansion.
After some time she reaches there.
She enters the Mansion and sees Pragya waiting for her. Pragya gets shocked to see Rhea!
The post Kkb (Love of Life) Episode 21 appeared first on Telly Updates.