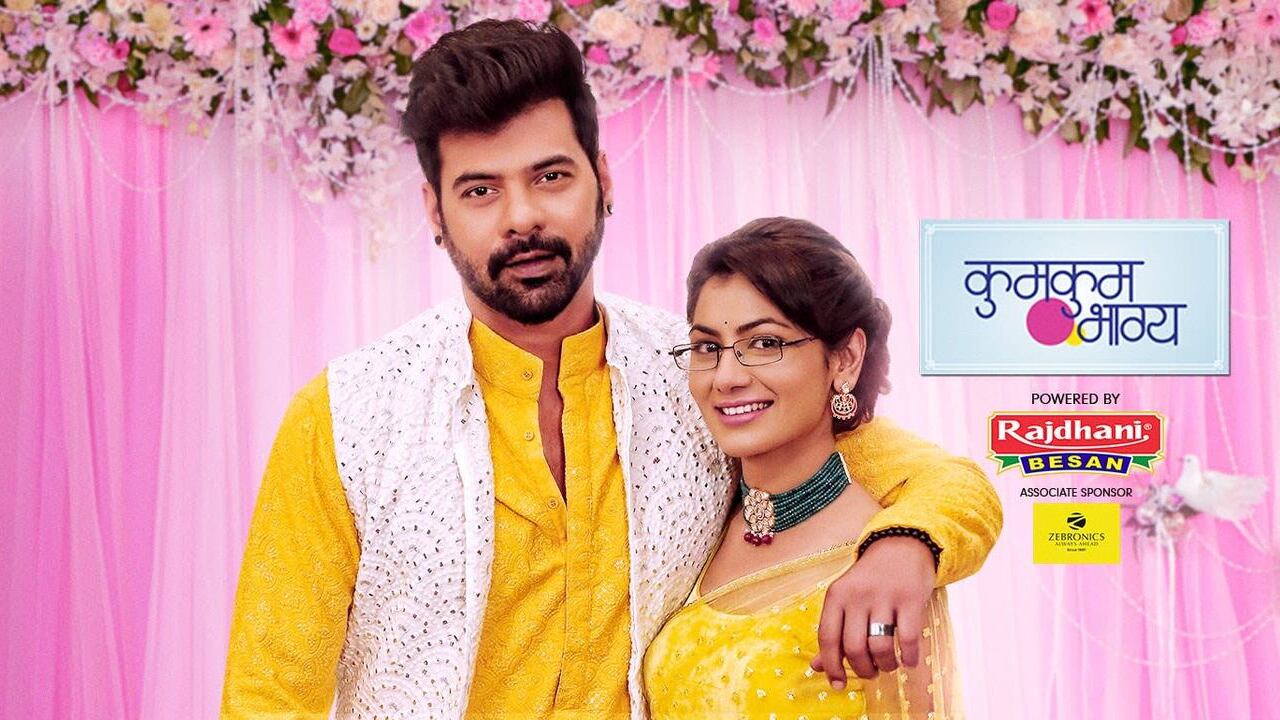 Kumkum Bhagya 26th July 2021 Written Episode, Written Update on TellyUpdates.com
The Episode starts with Rhea telling Pallavi that she had no idea that she is going to be Kohli family bahu, but now it has happened. Beeji says you are Siddharth's wife and haven't become bahu of the house, and will not be until we accepted you. She says neither Sid's family was there, nor Rhea's family so it is not acceptable, don't know who got you married.. She says you both got married due to afraid to be caught. She says when Ranbir and Prachi came here 2 years back after getting married, they were not accepted and was deprive of blessings, so I don't accept this marriage as well. Sid asks Dida to accept Rhea as his wife and tells that they got married due to helplessly, but have married with all the rituals. Ranbir tells that Sid liked Rhea at first sight, he liked her before we reached Bangalore. He made a video call to me, but I couldn't see Rhea. Beeji says she wants to talk to Rhea. She says she couldn't forget whatever happened with them, even Ranbir and Prachi were standing here and had to leave. She says you both shall leave too. Ranbir asks what is their mistake? Beeji says Pallavi will go through the same pain as before, and tells that they don't accept this mistake. Pallavi says she accepts Rhea and Sid's marriage and says you both will stay here. Rhea says Dida is right, when we were thinking about marriage, we were thinking about drugs dealers and cops. She tells that there is no mistake of ours and haven't thought about what will happen. She says if get hurt then feels pain, but have to learn from their mistake. She says when she came to know that she became Kohli family bahu, she became selfish and happy, and wanted to surprise them, and that's why come in veil. She says I had forgotten about our past and thought you will be happy. She says sorry dida and aunty and says it is upto them to decide if they will accept the marriage or not. She says sorry for hurting them and tells Sid, that she don't think this marriage is meant to be. She turns to go.
Pallavi stops her and says Mummy ji said right, Ranbir and Prachi was standing here, when I didn't accept them, then why shall I accept you. She says both mistakes are same in Mummy ji's sight, but there is a small difference. She says Prachi thought about her own happiness and Rhea thought about saving his family and says Prachi snatched son from a family. She says when both mistakes are not same then why they will be treated the same way. She says my wounds will get not greener seeing Rhea, it will heal and I will get happiness from her, as she knows the meaning of family, knows to trust, knows to support. She says when Sid met Rhea, she supported him. She taunts Prachi to have betrayed her. She says she always liked Rhea and had told Vikram that wherever she goes, she will fill the house with happiness. She says a mother wants family happiness and says if I rejected Prachi then it is for family's advantage. She taunts Prachi and praises Rhea, asks Servant to bring Aarti thaali, as her elder bahu came. She asks Rhea and Sid to take her blessings. Sid and Rhea take Pallavi's blessings. Prachi is teary eyes and wipes her tears. Sid and Rhea then take Dida's blessings. Pallavi does Rhea and Sid's aarti. Ranbir and Prachi gets hurt hearing Pallavi taunts. Pallavi smiles and asks Rhea to step in Kumkum thaali and enter the house. Rhea kicks the kalash and steps in the colored water plate and enters home. Pallavi takes Rhea and Sid inside. Dida feels bad for Prachi and Ranbir and asks them to come inside. Pallavi stops them and says I accepted Rhea, as a family is saved from breaking and asks what Prachi has done. She says there is no place for Prachi in this house. She tells Ranbir if you want to come here, then shall come alone. Ranbir says I will say the same thing again, and says I will come if you call Prachi or else I will not come. Pallavi says this will not happen, as lakshmi is welcomed in the house, but not inauspicious person.
Abhi recalls Pragya and Sushma's words. His friend asks him to play the carom board. Abhi says he don't want to play. His friend says game is not game without you. They ask what happened to you. Abhi says I really don't want to play today. He asks them to play and gets up to go. He recalls Pragya telling that she has an entire empire, and he needs entire birth to win it and then also he will not win. Sumit's wife comes there and tells that they have to go to hospital and asks him to deliver the car, where he had delivered last time. He says Sumit asked me to tell you only. Abhi refuses, but later agrees. He thinks he will get a chance to meet Pragya, few talks was remaining.
Pallavi asks if you are feeling bad hearing this, or can't see your wife's insult infront of her sister. She asks why did you bring her here and asks him to answer her. Prachi holds Ranbir's hand. Pallavi says wife held his hand and stopped him from answering and asks her to answer. Sid says you are insulting them since we came here. Pallavi asks him to stop defending them if don't want to get insulted himself. Vikram comes there and shouts Pallavi. Pallavi says you know my answer, when he cares for his wife, and don't have attachment with us. Prachi gets inside unknowingly and says he is concerned for you all. Pallavi asks how dare you and pushes her out of house. Ranbir holds her and asks Pallavi what is she doing? Pallavi asks him to take his wife out. Vikram tells Pallavi that he needs his son and gets a heart attack. Ranbir runs inside to hold him. Prachi also runs inside. Pallavi asks them to call the doctor.
Abhi comes to Pragya's house to deliver the car. Watchman asks what is he doing with the car. Abhi says he was once an owner and asks him to call Pragya Madam. Watchman says she is not at home, and was very angry when leaving, she asked mechanic to deliver the car at thappar farmhouse. He shows the address.
Pragya and Gautam reach the farmhouse. Pragya says it is not good than Mehra Mansion, but it is nice, its' price must not be more than Mehra Mansion. Gautam says he will not come in her talks this time and says he learnt from her last time. Pragya asks him to give the farmhouse in exchange of mehra mansion. She says deal is done. Gautam says lets cheers and celebrate with drinks. Pragya says I don't drink and thinks she can't handle it. He says who said that drinks are just hard liquor and says they can have soft drinks. He says our start happened wrongly, I didn't feel bad as I learnt from you. You accused me of theft, I didn't feel bad, then you put the mansion on auction. He says let's start afresh. He asks her to agree. Pragya agrees. Gautam serves the drinks to Pragya and says deal is done now. Pragya says cheers. She thinks of Abhi and says whenever I think about him, he comes infront of me. Door bell rings. Abhi comes there.
Precap: Abhi beats up Gautam asking what he said about Pragya. Pragya says Abhi to stop it. Abhi tells her that neither that place nor that man is good for her. She tells him not to interfere in her life. She will go wherever and do whatever she wants. It's none of his business.
Update Credit to: H Hasan
The post Kumkum Bhagya 26th July 2021 Written Episode Update: Pallavi humiliates Prachi and accepts Rhea heartily appeared first on Telly Updates.