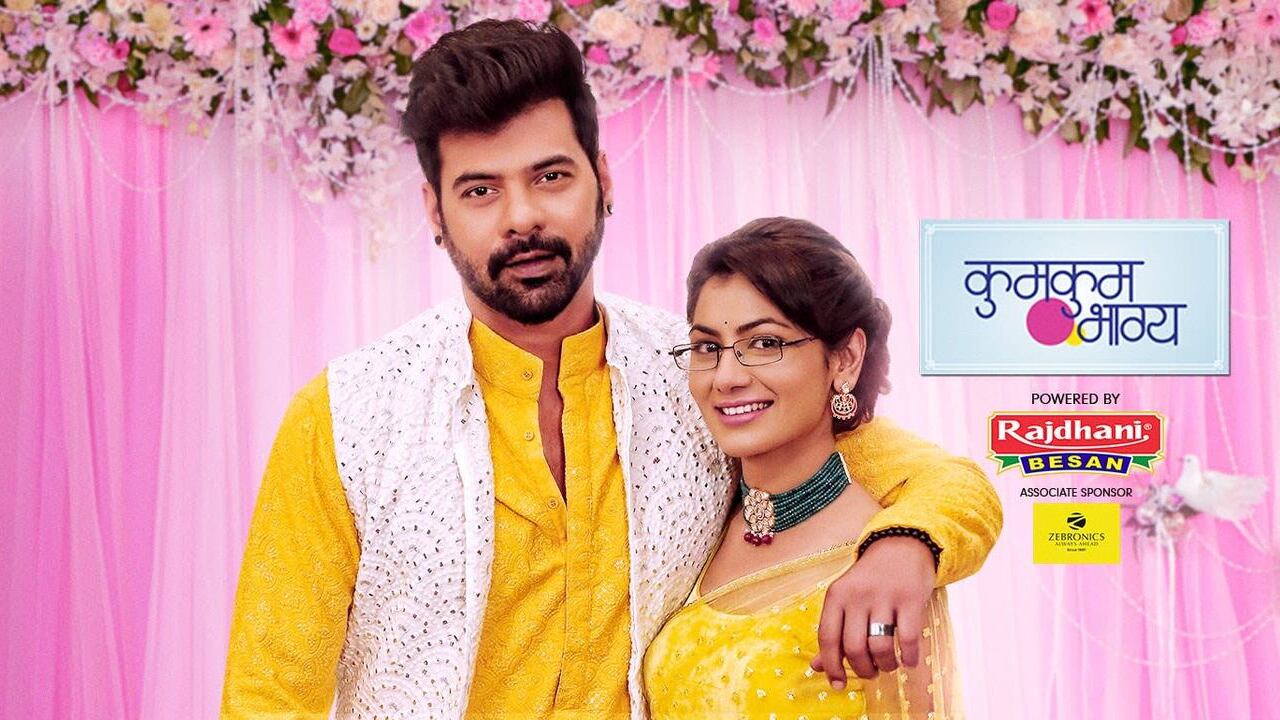 Kumkum Bhagya 27th July 2021 Written Episode, Written Update on TellyUpdates.com
The Episode starts with Pragya thinking about Abhi and thinks wherever I think about him, he comes infront of me. Abhi is outside the farmhouse and asks watchman to let him go inside, and says I am just mechanic and if you don't let me inside, then Madam will get angry on you. He says I heard that she was angry with her husband when came here. Watchman asks him to go and says your face resembles rockstar Abhishek Mehra. Abhi says even I think the same, but when I see her, I neither get that feeling nor husband feeling. Pragya asks Gautam to show the papers. Gautam shows the papers. Pragya reads it. He thinks he wants to hold her and read her, as she is reading him. Pragya tells that she is feeling strange. Abhi rings the bell and thinks it is not working. He thinks to give the keys and return to his basti. He looks on.
Doctor tries to revive Vikram and asks everyone to go out. beeji asks what happened to him? Doctor says he got shock, I told clearly before that he got shock, I asked you to keep him happy. Pallavi asks what happened to him. Doctor says he got second attack and asks everyone to go out. Pallavi is shocked. Everyone stands outside and look at him. Pallavi is about to fall, but Ranbir holds her. She signs him not to touch her. Rhea holds Sid's hand as he gets tears in his eyes. Ranbir wipes Pallavi's tears, but she brushes off his hand and goes from there. Ranbir hugs Sid and cries. Beeji goes behind Pallavi. Prachi also cries and goes from there. Rhea looks at her. Pallavi. Beeji asks Pallavi if she is hiding her tears. Pallavi blames Prachi for all the happenings and asks her to see what has happened with her presence. Prachi comes there. Prachi asks her to go from here and asks if she wants to give heart attack to others too. She says don't be innocent, he didn't want to see your face, but saw you and got attack, that's why you are inauspicious. Beeji asks Pallavi to stop herself. Pallavi says I have to stop her and asks why did you come, you are shameless and still standing here, and asks if she is waiting to see Vikram dead, and asks if she wants to kill him. Beeji says Sid asked her to come here. Pallavi says I ordered you not to come here, I don't want your inauspicious effect on us, and says you want to kill us. Prachi says no, and says I don't want this. Pallavi says you didn't get entry here, so you wanted to snatch my husband now after snatching my son. She says nobody loves her and she is inauspicious for everyone. She says everyone will get eclipsed because of her, and says you Maa and Papa are separated because of you and Abhi was bankrupt and came on road. Prachi asks her not to tell that and cries. Pallavi says your mum died because of you and asks her to leave from their lives and leave their lives. Prachi couldn't bear it anymore and goes away from there crying. She recalls Pallavi's words and goes out and sits. She cries thinking about Pragya.
Pragya checks the papers. She thinks something is wrong. Gautam says let me check. Pragya says not in papers and tells that she is feeling drowsy. Gautam says I had added vodka in drink, and says wine was mixed in it and asks if she couldn't identify it. Pragya says she had it with her husband at home. Gautam is shocked and asks husband? Pragya says ex husband. Gautam thinks now she will drink with him. Pragya goes to washroom.
Mr. Thappar comes to meet Sushma and says Gautam took Pragya to show our farmhouse. Sushma says I hope the papers are not wrong this time. She goes. Mr. Thappar calls Gautam and asks if the papers are fine. Gautam tells that he is thinking about his lifetime partnership with her. Watchman informs Sushma about Abhi going to farmhouse. Sushma asks driver to take her to farmhouse. Mr. Thappar tells him that Pragya will not do anything wrong and will save herself. Gautam tells that Pragya knows that she has taken hard drink and tells that after whatever happening between us, she will try to make him understand that it was a mistake, but I will not let her forget. He says nobody's reflection will come between Pragya and me tonight. Abhi hears him standing in the window and comes inside. Gautam asks if he came here to fight with him for the road fight. Abhi asks how dare you to speak about Pragya. Gautam asks how do you know her? Abhi beats Gautam. Gautam calls security. Security guy asks what happened Sir? Abhi continues to beat Gautam. Gautam says I thought to handover you to Security, but I will treat you myself. He hits him with the bat. Abhi is unaffected and throws the bat away. He beats Gautam. Security guy tells other, what is happening? Pragya washes her face in the washroom and hears the sound. She thinks what is it? Abhi asks Gautam what did he say about Pragya? Gautam falls down on the ground. Abhi continues to beat him. Gautam faints. Pragya comes there and asks Abhi to leave him. She asks Gautam to get up. Abhi says he will die today. Pragya blames Abhi for beating him and asks what are you doing here? Abhi asks her to come with him. Pragya says don't you dare?
Precap: Abhi asks her to keep some security guys with her, who can protect her. Pragya says neither she needs security guards for her protection nor goon like him. She says you are nothing than a stranger for me. Abhi is shocked.
Update Credit to: H Hasan
The post Kumkum Bhagya 27th July 2021 Written Episode Update: Abhi beats up Gautam for his bad intentions for Pragya appeared first on Telly Updates.