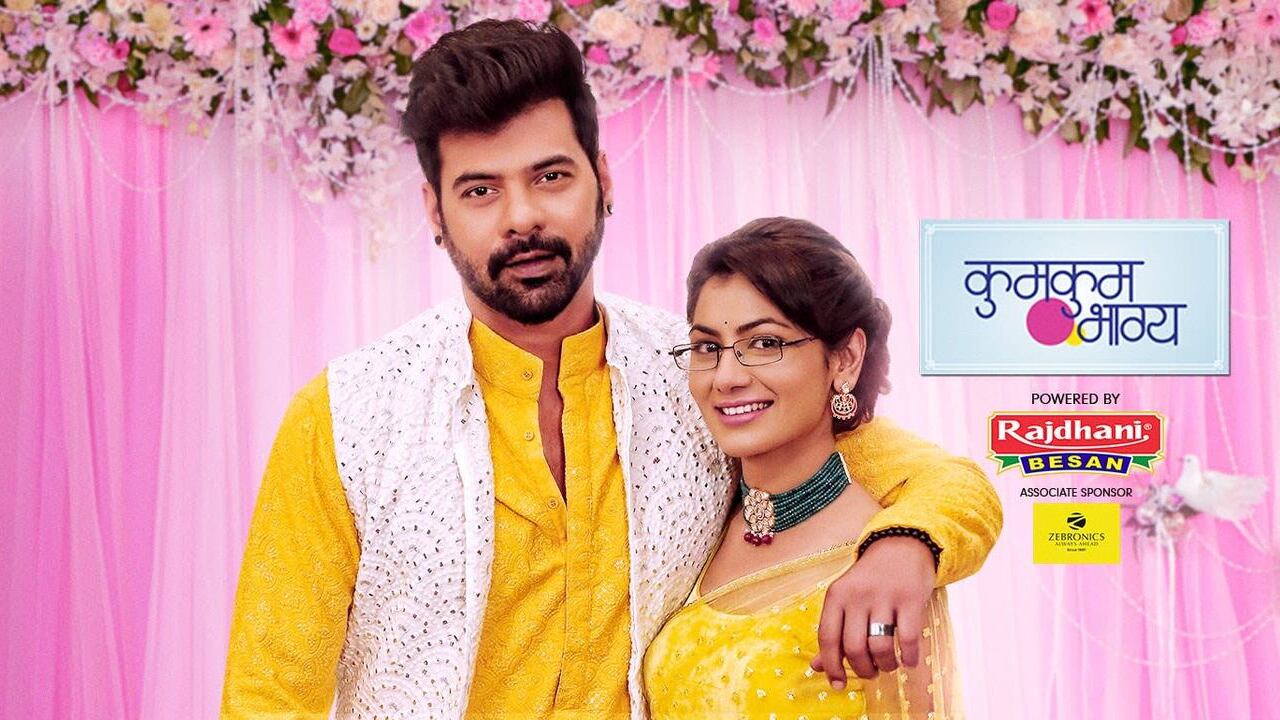 Kumkum Bhagya 28th July 2021 Written Episode, Written Update on TellyUpdates.com
Abhi beauts up Gautam. Pragya comes running to them and requests him to stop. She asks Gautam whether he is fine. Abhi says he is but he won't be anymore. He is about to beat him again but Pragya stops him and asks him as to what he has done to him. He tells her to come with her but holds her hand but she frees her hand asking him not to dare. He looks at her shocked. He says that she has grown up but she didn't grow up enough to know that she should keep bodyguards with her.
Pragya tells him that she doesn't need any bodyguard or a rowdy like him to protect her and she can take care of herself. He tells her that this place is not right and the person she came with is not right as well. She tells him that she will go wherever she wants and talk with whoever she wants. She tells him that he is no one to her and she knows who is right for her. He is just a stranger to her. She is about to leave but he holds her hands and asks her whether he is a stranger ro her dragging her closer. She asks him to show this manly behaviour to his wife and he has lost this right on her long back.
He tells her that he can't bear if someone tries to come close to her giving her the keys while saying how he heard Gautam talking about it to someone. She asks him as to why did it hurts him if someone comes closer to her. She asks him what if she wants to go closer to Gautam. It is hurting him that she has moved on like him. She tells him that she is not that Pragya anymore and she died two years back.
Abhi tells her that she is right and she is not his Pragya anymore. His Pragya would never push him away when he holds her. She remembers how she pushed him away. He tells her that she can do whatever she wants with her life and he won't come to save her or stop her from any problem as he realised that if one wants to fall into a pit then we should let them be. He leaves from there but stops hearing Pragya who says that he won't come because he is busy with Tanu. He leaves from there after drinking snatching keys from her hand asking her to come with Gautam.
Pragya watches as he leaves with the car. He says that he is done loving and saying sweet words. From now on she will see what she is giving him While Pragya says that she is already lost many times and now winning is the only option. Sushma sees Abhi who asks her to keep Abhiher away from Gautam. On the way, he gets into an accident while thinking about her words but he doesn't get hurt. Gautam tells Sushma that Abhi beat him because of their fight on the street.
Pallavi's Mother In Law requests her to bring Ranbir and Prachi home for her son as he wants Ranbir. Pallavi argues that he also hates Prachi. Her Mother In Law begs her to bring them home and about to touch her feet but Pallavi stops her from doing so.
Pragya thinks about Abhi's words when Sushma comes there. She tells her what happened and says that he is not able to see her with Gautam. A man never likes another man near his wife no matter the equation making her think. Sushma says this needs to be stopped. She asks her only to focus on her work and no need to think about such things. Pragya says that she is thinking something and says that he is stubborn and only want what he wants to happen. She says that when a person has nothing he can do anything. The Screen Freezes On Pragya.
Precap: Tanu says that her Life of destroyed because she married him. He asks her to leave. She says that she will live with all rights. Aliya comes there and tells him that Sushma has come with Police, may be to arrest him.
The post Kumkum Bhagya 28th July 2021 Written Episode Update appeared first on Telly Updates.