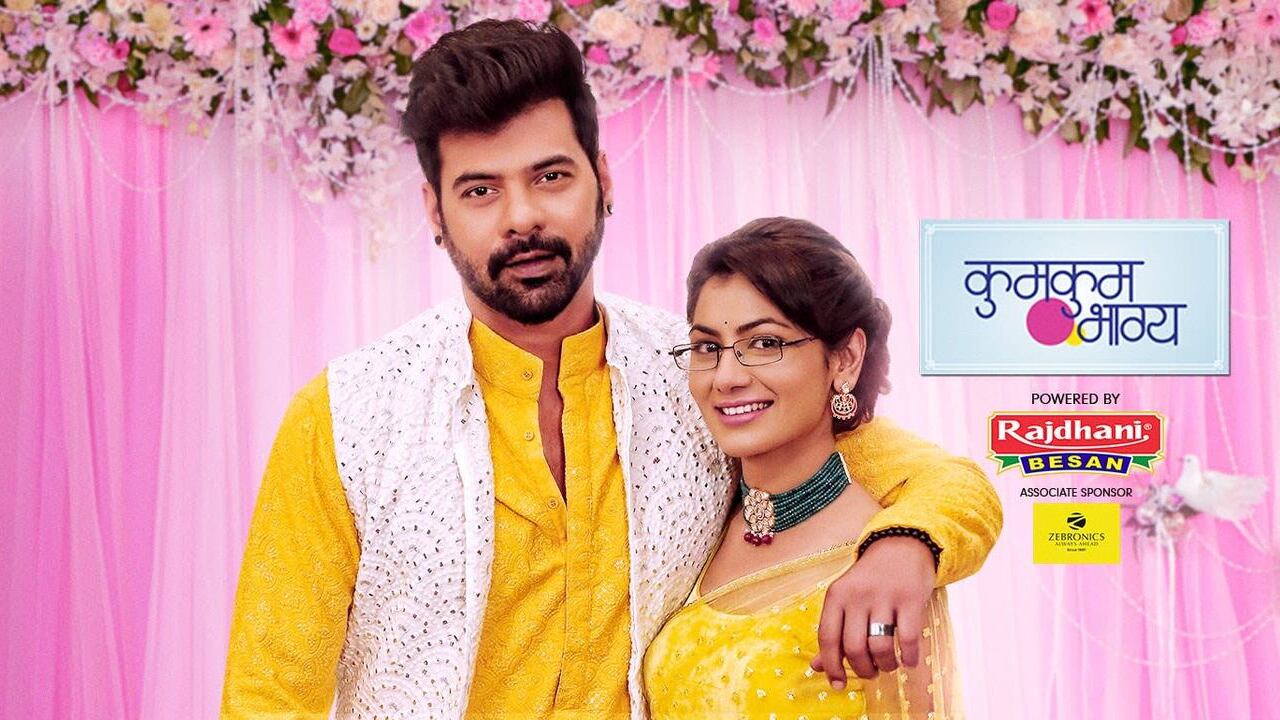 Kumkum Bhagya 31st July 2021 Written Episode, Written Update on TellyUpdates.com
The Episode starts with Sushma telling Pragya that she had taken Police to Abhi's house as he did their car accident and their car is in bad shape. Pragya asks if he got hurt? She says she is asking as he can ask for compensation so we shall be prepared. She asks what happened after you took Police there. Sushma says I asked Abhi to either give 1 lakh Rs for the car damage loss or get himself arrested. She says I had taken Manager there and says he did wrong by giving our car to him. She says she asked them to pay the money. Pragya says you have done wrong. Sushma says it was necessary as I don't want Abhi to be near you, don't forget that he tried to kill you. Pragya says I can't understand, the person who wanted to kill me then, saved me in the mehra mansion and also had beaten Gautam to save me. She says his intention was to save me. Sushma gives her phone and goes. Pragya calls Abhi and finds his number switches off. song plays…teri meri kahani hai…..Abhi thinks of Pragya questioning him about past. He thinks what she wanted to tell. I shall meet her and asks what she was telling me on phone. He thinks this is possible when I don't go to jail, for that I have to arrange 1 lakh Rs and slap money on Manager's face. Pragya looks on. Abhi thinks there was pain in your question, and hopes to relieve her pain. He thinks he will answer her very soon. Pragya thinks about Abhi coming to her while a romantic song plays…..na jaane kya dhundhe ankhiyan. Abhi says you want to hear what I want to say. Pragya asks what? Abhi says I love you. They kiss on each other cheeks and hug. It is Pragya's dream. Sushma comes and wakes up Pragya. Pragya wakes up. Shagun comes there and says good morning. Pragya says good morning. Sushma says she thought to have breakfast with her. She says I thought nightmares will wake you up. Pragya says she didn't see any bad dream today, but saw good dream instead and wants it to continue. Sushma asks what did you see? Pragya gets thinking.
Pallavi gives something to Vikram. Vikram thanks her. Rhea comes there and tells that she brought the support stand so that he can stand holding him. Vikram thanks her. Rhea asks her to call them mom and dad. Dida says it seems Prachia nd Ranbir have come. Door bell rings. Dida opens the door and finds Teji. She says you have come. Teji hugs Pallavi and says she got her ticket. Arun comes there holding the luggage. He teases Teji. Pallavi says she is my sister. Sid comes there and greets his mom and dad. Pallavi asks Teji to meet Rhea, Sid's wife. Teji says you both look good and asks where is Ranbir and his wife. Dida says they went to bring their stuff. Door bell rings. Dida says it seems they have come and asks pallavi to come. She takes the kalash pot while Pallavi brings aarti. They open the door and find Ranbir and prachi. Dida says she was waiting for them since long. She asks Pallavi to do their aarti. Pallavi recalls telling Ranbir not to return even if they want.
Sushma asks what did she see? She says you can share with me. Pragya says she thought that she had a morning after a long night. She says she will freshen up and come. Sushma gets a call. Pragya thinks it is good that he stopped the auction, as their memories are attached to it and she can call it herself. She thinks she has seen the reflection of old Abhi. Sushma asks her to come and have coffee. She tells that she has to take charge of the new office, which they have taken over from Gautam. Pragya says ok. Sushma asks her to leave Abhi's matter to me and tells that she will handle him. Pragya goes to get ready. Sushma thinks Pragya was talking in Abhi's favour as she was drunk, thinks she has hold herself, thank god. Pragya thinks to wear Abhi's favorite color dress.
Tanu sees Aaliya seeing something in tablet. Aaliya says she has taken it from neighbor and researching about Pragya. She says Pragya didn't do anything except your arrest. She says neither Bhai nor Pragya have interest in each other. She says since Sushma came here to get Bhai arrested. He must be upset with her. Aaliya says how can a teacher become an entrepreneur. She says she wants to know how. Tanu says I will snatch Pragya's money and then I will become rich and she will be poor. She says then we will control her. Aaliya says we can ruin Pragya's name and says her company share will fall down and it will be closed. Tanu says this seems to be impossible. Aaliya says we want a loop and crack to make an entrepreneur as poor. Tanu says I am with you, search those things, we will take Pragya to her right place.
Precap will be added in sometime.
Update Credit to: H Hasan
The post Kumkum Bhagya 31st July 2021 Written Episode Update: Aaliya and Tanu make strategy to malign Pragya's name appeared first on Telly Updates.