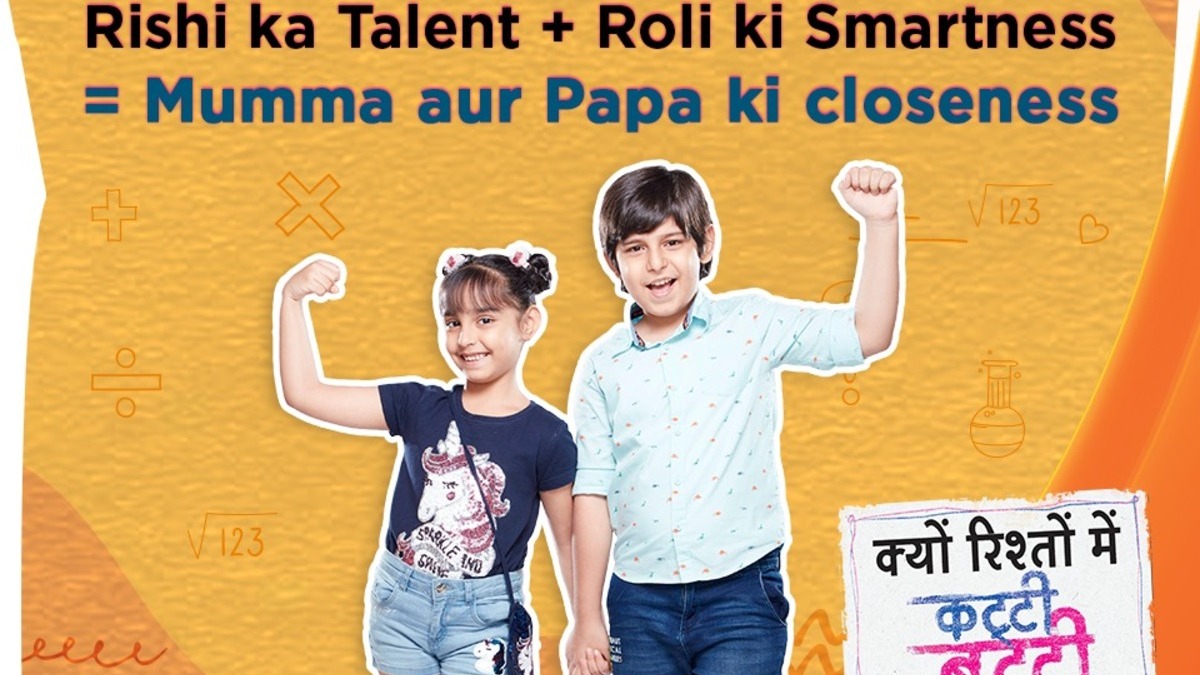 Kyun Rishton Mein Katti Batti 26th July 2021 Written Episode, Written Update on TellyUpdates.com
Scene 1
Samaira says she's playing mind games. Kuldeep says don't care about her. I don't care. Don't take the stress you will get wrinkles. Samaira says I will give her stress. I will get married in front of Shubhra. She can't win from me. Samaira says we have to get to the kids somehow. She says I have one idea.
Samaira tells her plan. Two men enter Narain's house. Rishi and Roli are playing. THey pick Rishi and Roli. Narain sees and runs after them. He tries to stop them. It was Samaira's plan. Kuldeep says are you crazy? You can't kidnap the kids. We will be in jail. He says don't worry I will take you to the kids.
Scene 2
Shubhra makes food. Kids go out to play. Samaira and Kuldeep coem. Chandrani says our house isn't a mall. Why do you keep coming here? Samaira says shockingly you are smart. Shubhra says get out. Samaira says don't play these games with me. You don't know what can I do. Shubhra says don't shout, I can hear. Can't even call you illiterate. Why do you keep coming here? Kuldeep says I brought her. I want to meet the kids. Shubhra says come to Aai baba's house after breakfast. You can meet them. Kuldeep says we will come. Shubhra says not we only you. Samaira says why can't I? ARe you scared your plan will be exposed. I will meet them. Shubhra says Kuldeep is their father. Who are you? Samaira says I want to meet the kids. Shubhra says okay sure, then we have a condition. Samaira says I knew it. She takes out money. Shubhra says small mentality. My maid didn't come today. You have to do all her work today. Samaira is shocked. Once you are done, I will take you to the kids. Samaira gets angry.
Shubhra says you made me a maid in front of Rajadaksh. I did it all for Kuldeep. Now let's see if Samaira can do the same for Kuldeep and the kids. Chandrani says you might get this job permanent as well. Kuldeep can meet kids whenever he wants but you have to earn it. Kuldeep says let's go Samaira. We can meet them later. Samaira says no. Shubhra gives her a broom and says start cleaning. Samaira mops the floor. She doesn't know how to do it. Chandrani and Samaira laugh. Chandrani says what a witch. Shubhra says it's her first day. It's okay if she can't do it well. Samaira does dusting.
Chandrani says time for dishes now. She keeps bringing more dishes. Samaira mops the floor. Chandrani says to do it fast. Samaira says done. Where are the kids now? Chandrani says who will clean the fans? Samaira stands on a table and cleans them. Kuldeep looks at her and laughs. The kids come in. Chandrani says what a cleaning. The kids laugh. Shubhra sends a video to Madhura. Narain sees it and laughs as well. She says SAmaira looks perfect. She deserves this.
Samaira looks at the kids. The kids hug Kuldeep. Samaira says you will pay for it. Shubhra says to meet the kids and leave. And wear easier clothes next time. Samaira says bring the kids in. I have to talk to them. Shubhra says they are my kids. Talk to them in front of me. Samaira says I am their mom-to-be. Like Harsh is their to be papa. She asks kids which papa is better? Harsh papa or Kuldeep papa? Roli says I don't need to talk to you or answer you. Samaira says your mom told you that right? She asks Rishi. she says you speak the truth like your aai right. Which papa is better? Kuldeep or Harsh. Kuldeep says Samaira please, he's a kid. Kuldeep says Rishi, do you like Harsh? He nods. Kuldeep asks m,ore than papa? Rishi nods.
Episode ends.
Precap-Rishi says I like Harsh more than you. He cares for me more. Kuldeep says to Samaira I lost everything because of you. My son left me, he told me my worth. Chandrani says to the kids I am sorry on my son's behalf. Kuldeep says to Samaira don't think about hurting my kids or family. Or O will die but kill you first.
Update Credit to: Atiba
The post Kyun Rishton Mein Katti Batti 26th July 2021 Written Episode Update: Samaira meets the kids appeared first on Telly Updates.