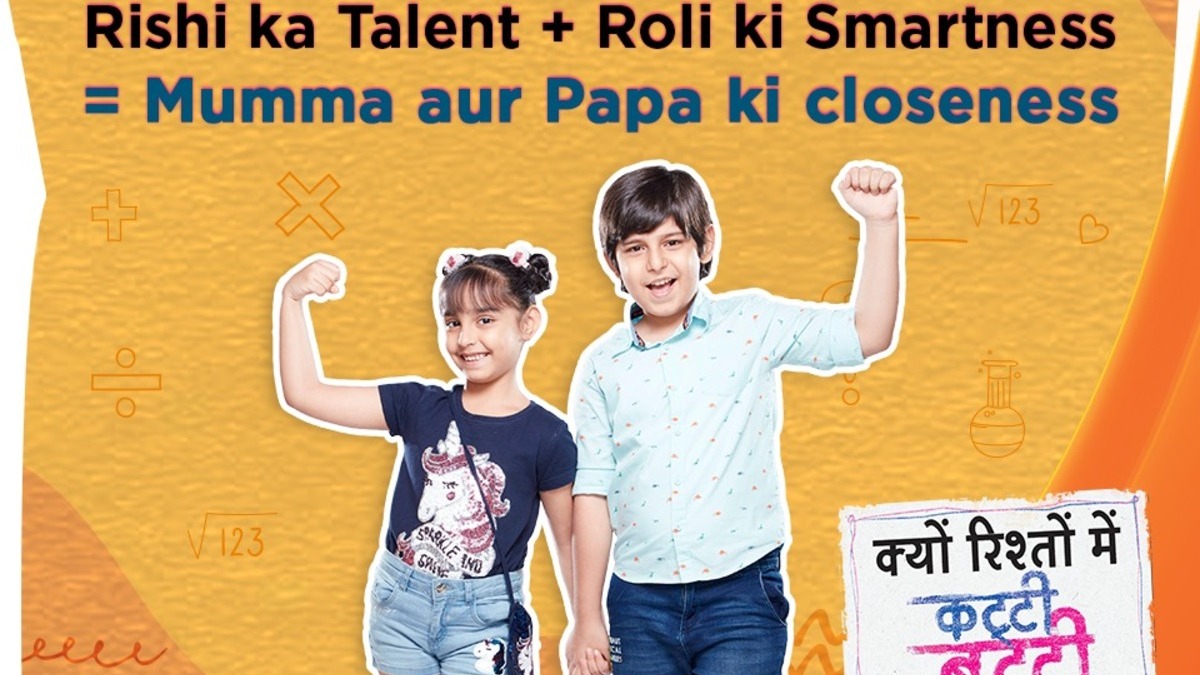 Kyun Rishton Mein Katti Batti 28th July 2021 Written Episode, Written Update on TellyUpdates.com
Scene 1
Kuldeep says what's happening here? He sees pandit ji and asks what is happening here? He says she called me. Phirki says everything should be perfect. Phirki says that's the groom. Kuldeep says shut up. What's happening here? And where is Samaira? Phirki tells everyone to work. Phirki says didi hurt you, she wanted to make up for it. She made this plan for you. Today you are getting married. Kuldeep says where is Samaira? Phirki says she's getting ready. Kuldeep says I have to go in. Samaira's guards stops him. He says you can't go in. Phirki says that's ritual. Samaira's men take Kuldeep to get him ready.
Scene 2
Shubhra says Kuldeep didn't reply to a single email. That doesn't happen normally. What could be the reason? Harsh says he might not have checked the emails. Shubhra says he must be very hurt after what Rishi said. I hope he's okay.
Kuldeep says what should I do? How to stop it. My daughter, my life, she doesn't want to talk to me. Rishi hates me. Shubhra tried to help me but Samaira is ahead of her. Who will help me now? He sees Gannu bapa and recalls Rishi gave him to Kuldeep and said he always helps you. Kuldeep sends a video to Shubhra. He says I was really mad at Samaira last night and I held her responsible for the suicide thing. When I woke up I saw she has all prepped up for the wedding. He shows her around. they are shocked. Kuldeep says there are goons and guards in the house. I can't do anything. Please activate your plan and help me out. Please help me out. The guard comes in and says why aren't you ready yet? Chandrani says what will we do now? Shubhra says I am there, the plan is ready. We have to activate it a week prior. She fell in our trap. Chandrani says what will you do? She says Harsh, she invited us. We have to go there. Kuldeep has to be strong. Chandrani says she has goons. How will you go in? Shubhra says see how we get in.
Scene 3
Kuldeep comes dressed as a groom. He asks where is Samaira? The media is all there. Phirki says there is your bride. Samaira comes out in a bridal dress. Harsh and Shubhra are there disguised as reporters. Samaira asks how do I look? You must be so happy with this surprise, right? Harsh says Kuldeep sir look in the camera. Samaira takes photos with him. Phirki brings the rings. Samaira makes Kuldeep wear a ring. Kuldeep picks the ring. Kuldeep makes her wear the ring too. Samaira says today is the most important day of our lives. You are a celebrity today. Samaira's to be husband. Smile or the media would think you aren't happy. They make each other wear the garland. Samaira says I don't want any drama. Bring a smile on your face. Kuldeep notices Harsh and Shubhra. He smiles. She hints him to carry on.
Kuldeep says in heart I will make all the vows in reverse. You are against the good Shubhra. Your time is over.
Scene 4
Chandrani calls Madhura and Narain. She says let's go there. Narain says let's get dressed. We are going there to celebrate her destruction. Chandrani says you say good things sometimes. Madhura says we are coming there. Get ready. Madhura says I love this change in you. We have to fix everything in Shubhra's life now. Let's go.
The wedding starts. Pandit ji starts with the mantras. Phirki ties their knots. Pandit ji asks them to stand up for the rounds. Samaira says in heart finally I defeated Shubhra. Now her husband and everything is mine. She will cry seeing me with Kuldeep. Kuldeep says in his heart I will destroy your life. Your presence is a curse in my life and I will get rid of it.
Episode ends.
Update Credit to: Atiba
The post Kyun Rishton Mein Katti Batti 28th July 2021 Written Episode Update: Kuldeep and Samaira's wedding starts appeared first on Telly Updates.