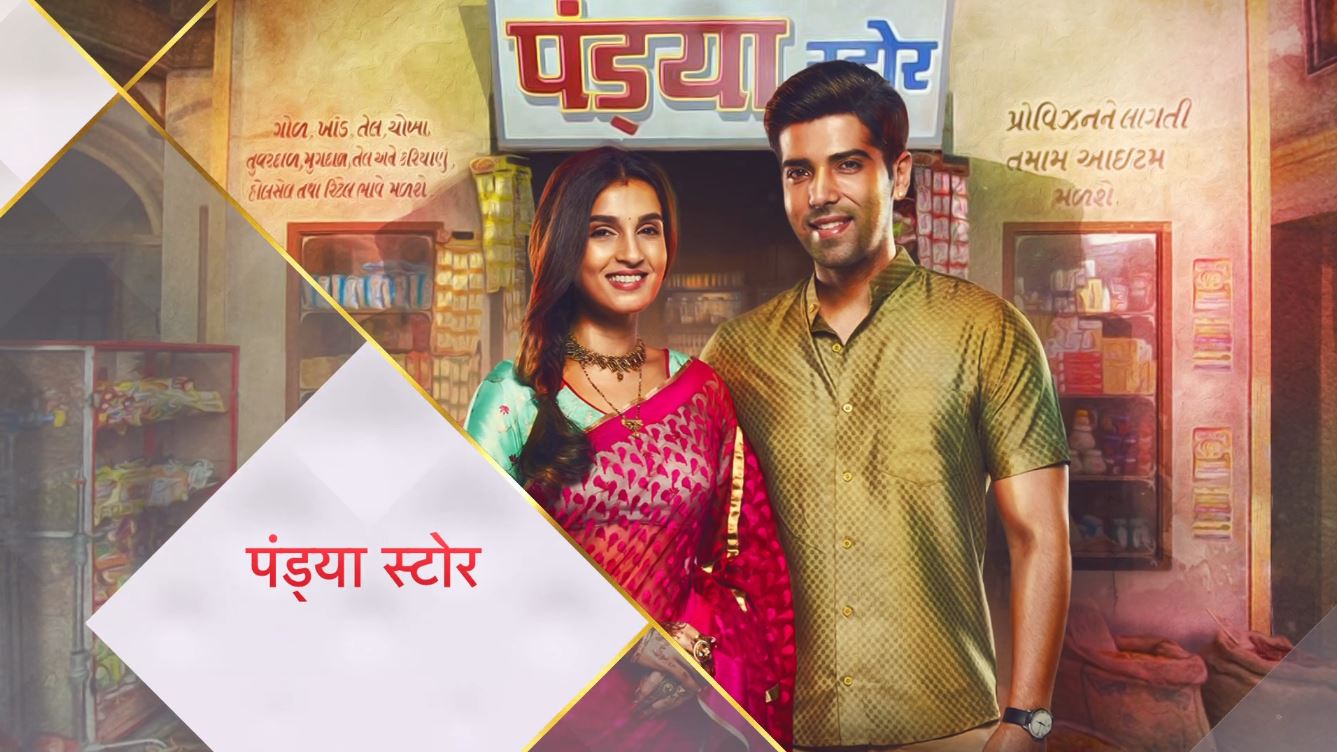 Pandya Store 26th July 2021 Written Episode, Written Update on TellyUpdates.com
The Episode starts with Anita hiding from Suman. Suman sees Gautam and Dhara sleeping. She says you love mum, but you go to your wife first, let it be. She gets the bedsheet and throws it aside. She goes. Krish talks in sleep. Gautam wakes up and asks Krish to sleep. Anita goes on the terrace. She sees the plastic sheets on the cement. She pours water on the cement. Dhara wakes up and sees Gautam. She says when I see this peace on your face, my peace gets 100 times more, you are my everything, I can fight anyone for you, I love you a lot. She kisses him. He holds her close. He says I love you even more. Anita says I will spoil the cement. She sees their moment. She reacts. Water splashes over them. They look upside. Anita hides.
Dhara asks is it raining, how is the water coming. Dhara says I will go and see. Gautam says I will also come. She asks him to rest. She goes upstairs. Anita hides. Dhara says they left the water bucket here, maybe the car made it fall down. She goes. Anita gets the buckets and pours more water on the cement sacks. She leaves. Raavi says I didn't intend to hurt Shiva, I felt Shiva doesn't care for my words, what happened now. Raavi sees Anita leaving. She shouts thief… She hits a bowl and runs. Everyone wakes up. Raavi runs out.
Krish asks who was she following, I thought she is calling Shiva a thief. He sings. Prafulla looks for Anita. She worries did Anita go to Gautam's house. Anita hides from Raavi and everyone. Gautam checks the locker. Prafulla tries to call her. Gautam holds Anita's hand on the pillar. She worries. Dhara and Krish check the raw material. Dhara says everything is fine here. She gets shocked seeing the water. She checks the sacks. Gautam turns to see. Dhara comes to him. She asks did you see the thief. He says I thought… nothing, maybe its an illusion, come. Anita leaves from the window. Shiva comes. Dhara asks how did the thief come in. Shiva says I had gone out, I left the door open. She asks why, where did you go at night. He looks at Raavi.

Precap:
Everyone gets shocked seeing the cement ruined. Gautam says someone had poured water on the cement sacks intentionally. Krish asks who will do this.
Update Credit to: Amena
The post Pandya Store 26th July 2021 Written Episode Update: Anita damages the cement material appeared first on Telly Updates.