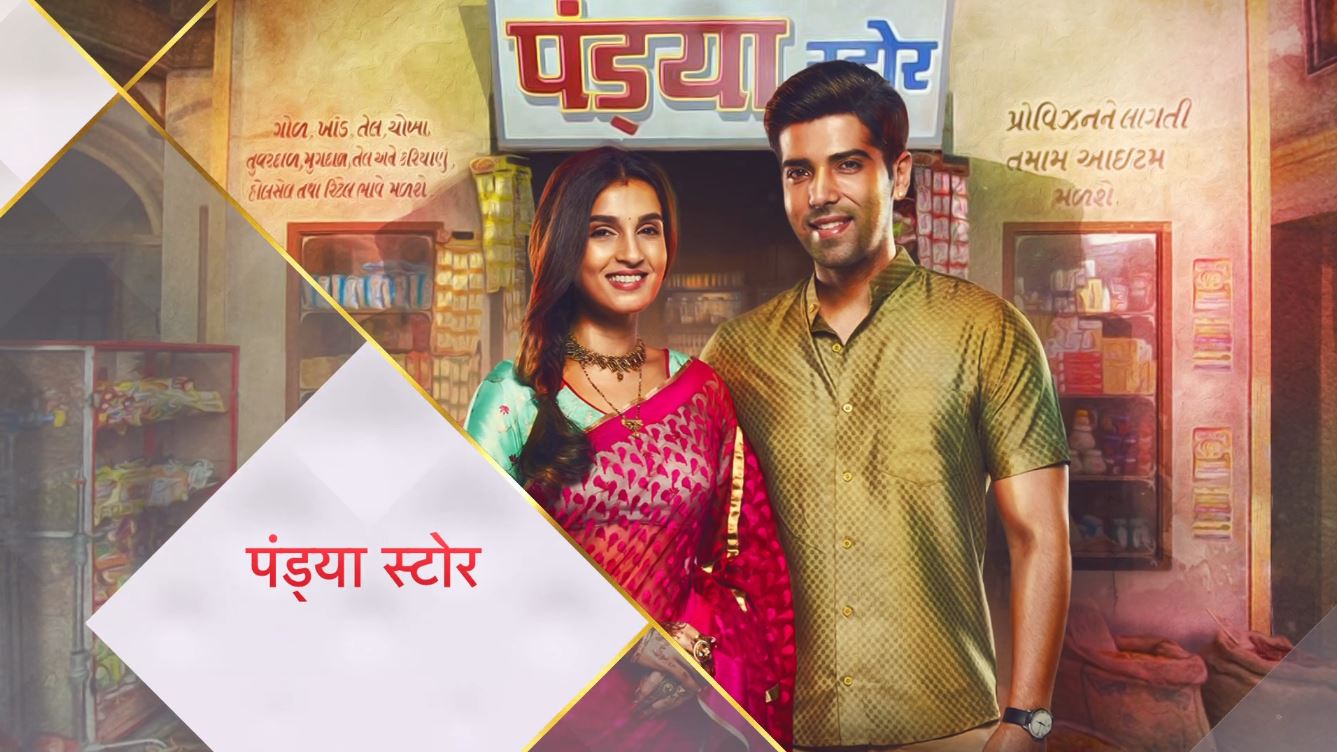 Pandya Store 28th July 2021 Written Episode, Written Update on TellyUpdates.com
The Episode starts with Anita making an excuse of a foot sprain and leaving. Dev and Shiva say we can't wait for the room construction, Gautam and Dhara can sleep in our room. Gautam says this won't happen. Shiva says sorry, this will happen. Shiva gets his bag. Dev also gets his stuff out. Rishita worries. Gautam says keep the things back. Shiva says they will stay in my room. Dev says no, they will stay in my room. Krish jokes. Dhara says no one will vacate the room. Raavi says you will shift to our room. Shiva nods. Dev says let them shift to my room, its their room. Rishita says I won't leave my room. Shiva and Dev pull Gautam's hand and say he will stay in my room. Gautam says leave my hand. Rishita shouts just stop it, Dev, this is my room also, I won't leave my room, I need my space. Dev says Gautam and Dhara will go to our room.
Rishita says no. Dev gets angry. Dhara stops Rishita. Shiva says she is right, I will give my room, Raavi gets the smell of oil and spices in my room, so she is ready to sleep in the corridor. Raavi says I m leaving the room to support you, you won't understand this. She asks Gautam and Dhara to shift to their room. She says we don't need the room. Krish says just Suman will decide it, I will go and call her. Shiva says you should come to the room. Gautam says shut up. Krish says mum isn't at home. Dhara asks where did she go. Gautam says call mum. Dhara says its not reachable. Everyone worries. Dhara says I will ask Kanta. They go out to Kanta's house. Dhara asks Kanta where did Suman go. Kanta says I didn't meet Suman today. Gautam and brothers go to find Suman. Everyone comes back home. Rishita says its so irresponsible, how did she go. Shiva says I feel Janardhan is behind this. Rishita says wow, you always insult me and my family.
She says you just blame me and my family. Shiva says he has threatened us, we know your dad, why won't we doubt, if he does anything wrong with my mum, then I will kill him. She shouts shut up, you are so ill-mannered and illiterate. Raavi asks her to think and talk. Rishita asks Dev to see how Raavi is defending Shiva. Dev says Shiva is right, mum is missing, he may think of that. She says yes, I m wrong, your family is perfect. Dhara and Gautam scold them. Suman comes home. Gautam asks are you fine, why did you go, we were so scared. Suman asks did you worry for me, when the bricks fell down, you ran to your wife, you don't worry for me, I worry for you, I had to go out, so I went. Dhara sees her hands and asks where are your bangles. Suman says it was hurting me, so I went to sell it. Everyone gets sad. Shiva cries and says I got those bangles for you, you went to sell it off. Suman says you said you have to make the room for Gautam and Dhara at any cost, why are you crying now. The men get the raw material. Suman says now make the room, I won't let your hardwork go waste. Gautam says you have sold dad's last sign for Dhara and me. Suman says your dad's memories aren't so weak that I need bangles to keep it alive, its fine, don't regret, go now, sorry. Shiva says we wanted to make the room by ourselves, not by making you sell the bangles. Suman says we aren't rich to make rooms, we are simple people, we have to save money and gather happiness, we are rich in our relations and love, bangles have no value, just say yes, else I will cry, smile. She hugs Shiva. She asks them to go and build the room. She hugs them. Dhara and Raavi also hug Suman. Rishita says bathroom can also be made now.
Dev says no, just Gautam and Dhara's room will be made first. Hardik comes to the shop. Shiva and Krish hug him. Hardik says I was going to meet Dhara. Krish says Dhara is so busy, so much happened. Shiva says we are making a room for Gautam and Dhara. Hardik smiles and says really, its good. Raavi calls Prafulla and asks did Anita go outside the house last night. Prafulla thinks did Raavi catch Anita. She asks how can you doubt Anita. Raavi says I didn't say what I m going to ask. Prafulla says Anita told me that someone spoiled the cement, Anita was with me and slept in my room. Raavi says fine, good night. Shiva comes to the room. Raavi collides with him. She asks where are you going. Shiva says I m going to guard on the terrace. She says but Gautam asked Krish to sleep there, how long will you run away from me. He says you should be happy to get free of me. She locks the door. She says you remember the lines of my diary, why are you thinking that, it was my past, forget it, I have burnt the diary. He says I can't forget it. She says you can make new memories, you won't know when old memories will fade, we can start with friendship. He gets angry. He says we can never be friends, Raavi, I m the ground, and you want the sky.

Precap:
Suman calls out Dhara. Gautam sees Shiva, Dev and Krish sleeping beside. They call out Dhara. Dhara asks Raavi why did you get me here.
Update Credit to: Amena
The post Pandya Store 28th July 2021 Written Episode Update: Suman sells her bangles appeared first on Telly Updates.