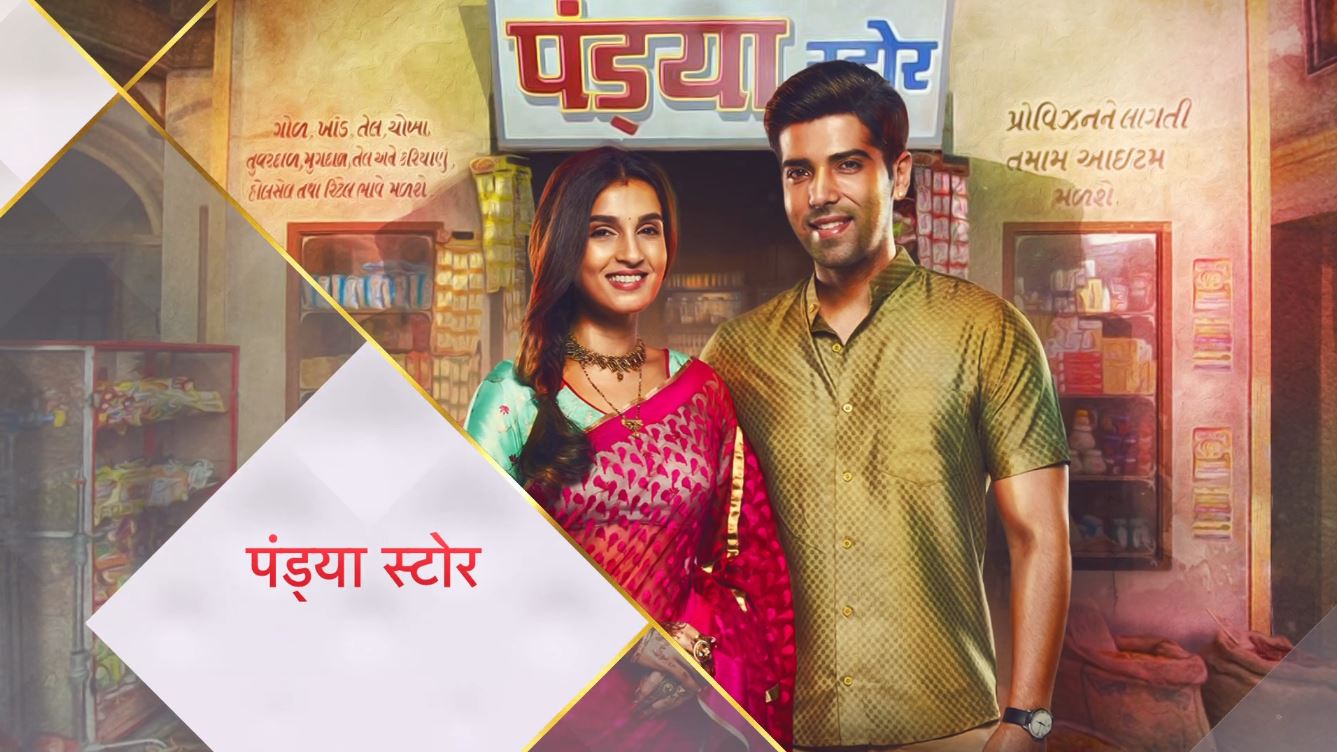 Pandya Store 29th July 2021 Written Episode, Written Update on TellyUpdates.com
The Episode starts with Suman looking on as her children build a room. She says make the room and then give me a good news. Days pass. Everyone works hard. Rishita gets tea for them. Krish says room will be built soon. Shiva says it won't happen soon, we will need to water the walls for 15 days. Gautam agrees. Dhara comes and smiles seeing it. Everyone poses just like her. They laugh and hug. Yaadon ki baraat….plays…..
Raavi cares for Shiva. Anita gets angry and cries. She throws things. Prafulla comes and stops her. Anita says Dhara's room is getting built again. Prafulla scolds her. Raavi asks everyone to come and have samosas. She asks Shiva to get down. She goes to paint the wall. Shiva says don't spoil my work. She says I m friends with colours. He says get down, else I will make you fall. She falls in his arms. He says colours can get washed off. She says this colour will get on both of us. Krish gets the samosa. He says I went out for some time, you guys played holi, made for each other. He laughs seeing paint spilled on their clothes. Shiva leaves. Krish says finally, room is built, I will ask Gautam and Dhara to sleep here, I will sleep alone in the hall. Shiva asks Dev what's the plan. Dev says we won't give the room just like that.
Krish asks will you take money from them. Raavi says he is saying we will surprise them, but they know everything. Rishita says take Dhara outside in the morning. Shiva says its flop plan, who will make our breakfast, Suman will need Dhara. Rishita says Raavi and I can make breakfast. They all look at Krish when he jokes. Raavi gets a gift for Shiva. Shiva asks what's all this. Raavi says I don't know, you check. He sees a black colour shirt. She says you like to wear checked shirts, right. He says you pity me, right, so you bought this shirt for me. She says you didn't like that shirt, so I got this, did you leave me and go when I told you, no, how shall I leave you. He says my matter is different. She asks why. He thinks I was liking you, I wasn't pitying you. He goes to sleep. He asks her to sleep, take Dhara out early morning. Raavi gets angry and hits him with a pillow. Its morning, Raavi asks Dhara to come with her. Dhara asks where. Shiva asks her to just go. Raavi does a drama and convinces Dhara. Dhara asks but where are you taking me. Suman wakes up and looks for tea. She calls out Dhara.
She sees Gautam, Shiva and Krish sleeping. She says mum is shouting, they don't care. Rishita comes and greets. Suman asks will you make tea for me, I want masala tea, have a bath and go to the kitchen. Rishita says of course, I know. Dev comes and greets Suman. He also lies beside Krish. Suman says I think Dhara has gone out, where is Raavi, maybe they went out together, room isn't ready yet and look at their change. Rishita makes tea. She adds ginger and garlic also. She says Suman will be very happy now. Raavi asks Dhara to come. Dhara says I have much work, why did you get me here, I won't go to Hardik's house. Hardik opens the door and sees Dhara. Rishita gets the tea. Suman takes the cup and smells it. She makes a face. Rishita smiles.

Precap:
Rishita says I can't make the breakfast. She gets the breakfast. Suman stares at her.
Update Credit to: Amena
The post Pandya Store 29th July 2021 Written Episode Update: Pandyas plan a surprise for Dhara appeared first on Telly Updates.