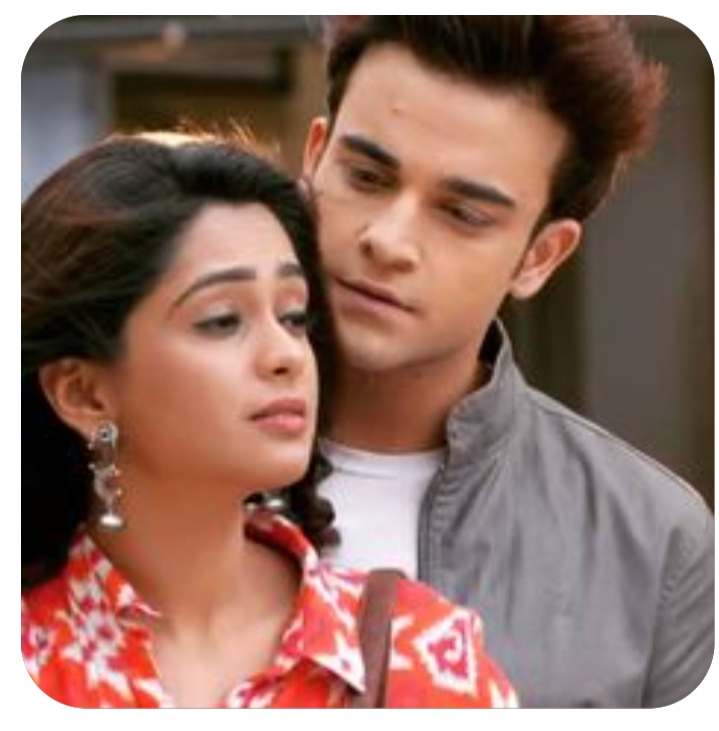 Hi,
Now you can read my story in Wattpad with the same title…



Aryaan was standing there with his lips bleeding…
Ranbir: Bro, what happened? Who punched you??
Aryaan: who punched me? Saale… Are you making fun of me? Whom where you trying to kill in the dream?
Ranbir now understood what was Dre and what was reality…. But suddenly, a thought hit him… "What if the dream turned true? It is said that the dream we see in the morning becomes true….. NO…" his mind screamed.
Ranbir, disturbed, got down from his bed and walked towards the balcony.
Aryaan: hey.. you punched me hard first and now you are totally ignoring me?
Aryaan goes near Ranbir.
Ranbir: This man doesn't allow me to live in peace…. Forget about leaving.. he do not give me peace even in my sleep!!??
Aryaan: you find me disturbing now? From when did I turn this disturbing? I, your brother who was with you always.. since childhood.. partner in crime.. now turned and disturbance for you…
Ranbir's head was paining hearing his bla bla bla.
Aryaan:… I didn't expect this from you… Ranbir yo..
Ranbir: are chup bhi ho jaavo yaar… Kitna bolega… Now that you are with your Sweetheart Shahana… Even you became like that??
Aryaan blushes.
Ranbir: you started blushing too?
Alia was walking through the corridor. She heard what Ranbir told about Shahana.
Alia: Aryaan's "SWEETHEART"!! That middle class girl… Shahana… No.. no more middle class woman in my life… Three middle class women had already caused trouble for me… Not one more..
Aryaan: hello, shut up okay..
Ranbir: accha.. you were keeping on talking and talking and talking all this while and now you are asking me to be quiet?
Aryaan: Aahh..yes… You called me a disturbance and now…
Ranbir: when did I tell that you are a disturbance?
Aryaan: you are the one who told "This man doesn't allow me to live in peace…. Forget about leaving.. he do not give me peace even in my sleep!!??"
Ranbir: hey mere baaba… I was not talking about you.. I was talking about that idiot?
Aryaan: which idiot?
Ranbir: Pranav..
Aryaan: ohh.. I see… So you were punching him in your dream… What did he do..
Ranbir: that man.. (saying that Ranbir turned… Earlier, they were standing with their front facing outside.. now, his front is facing the door…)
Ranbir stopped.
Aryaan: kya hua?
Ranbir signed him
Ranbir, through actions said that someone is standing outside, hearing their conversation..( they could see the shadow).
Ranbir walked towards the door. Talking "so as I was saying, in my dream, I saw that we were in a boxing ring and…" He reached near the door and looked out suddenly..
But, no one was there…
Aryaan: who was that?
Ranbir: there is no one here.
Aryaan: tell me what the dream was..
Ranbir: I saw that…(suddenly he remembers something). Yes… Come, we have to go..
Aryaan: where?
Ranbir: I will tell you. let me get ready first.
He was speaking while speeding towards the bathroom…
Aryaan: what about the dream…
Ranbir signed in frustration.
Ranbir: what the dream was about, where we are going, why, how when…. I will explain everything on the way….
Aryaan: ok…
Aryaan leave to his room.
Alia come out from behind the pillar.
FB
When Ranbir came near the door, Alia sensed it. She went behind the pillar and his there.
FB ENDS..
Alia(in mind): Bulbul, Disha, Pragya, Prachi… I won't allow that Shahana to enter the group…
The post PRANBIR FF ( TIME TO GET THINGS RIGHT) PART 25 appeared first on Telly Updates.