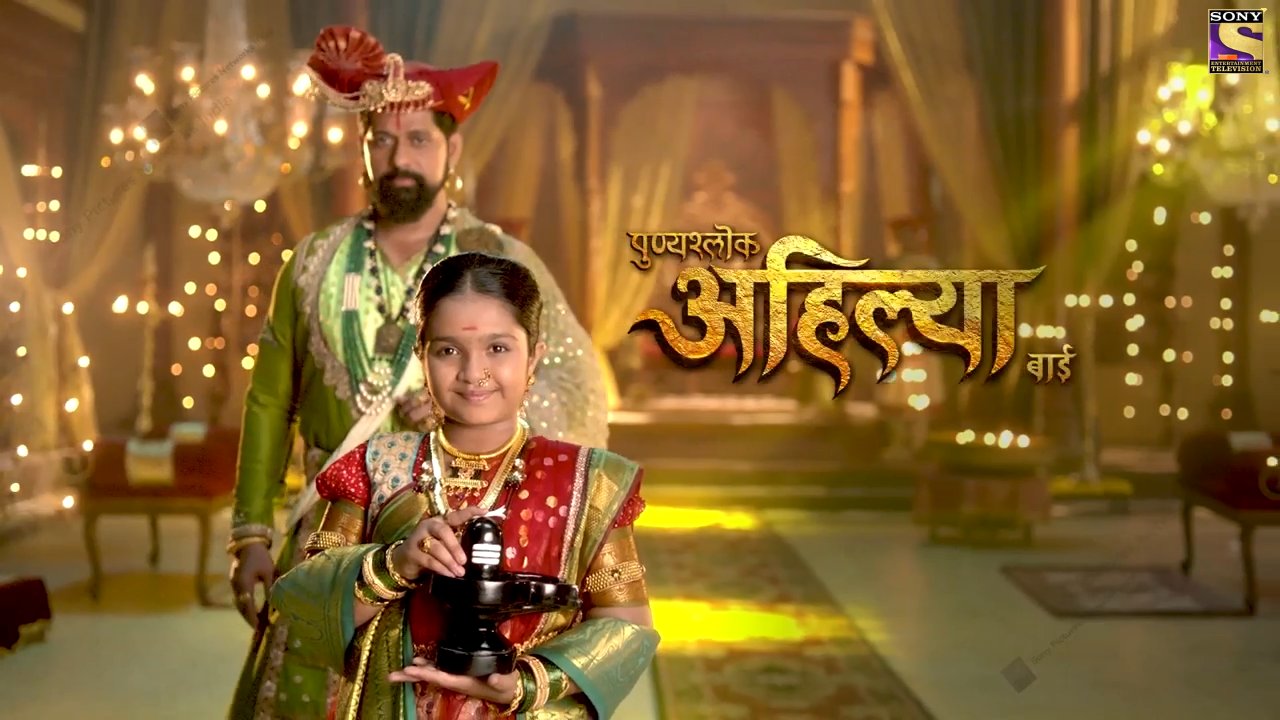 Punyashlok Ahilya Bai 16th July 2021 Written Episode, Written Update on TellyUpdates.com
The Episode starts with Khanderao and Ahilya coming to meet Malhar. Malhar asks them to sit. He says I have to talk something imp, you have kept your opinion in Darbar with confident, but you had no proof, so I couldn't do anything, but I applaud your attempt, your wish to get justice for someone, you fell many times when you learnt to walk, but you didn't stop, don't let this failure stop you, you keep this motivation always. Khanderao says yes, very soon I will change this failure into success soon, I understand it well, nothing can happen without evidence, so I decided to get evidence and then meet you. Gautama says its good, but be careful, Gunu ji can feel bad. Khanderao says this matter isn't against Gunu ji, I want to get that broker checked, just permit me to keep this matter in Darbar once again, this matter will get solved, its my promise, you won't feel embarrassed. Malhar thinks. Khanderao says I will find the truth, when I will have proof, only then I will meet you. Ahilya looks on. Khanderao asks Ahilya to say something. Makhar says I trust both of you, but remember one thing, this matter is sensitive, I can't drag this. Ahilya says just give us 3 days, we will sort this matter, right. Khanderao nods. Malhar and Gautama smile.
Ahilya asks are you upset with me, what did I do, tell me. Khanderao asks what shall I tell you, you didn't ask me before taking 3 days time, we will not be able to find the evidence. She says 3 days isn't a less time. He says broker isn't someone weak. He takes an apple to eat. She says stop, have it later. She asks Khanderao to say which friend was running first. She takes the apples and gives examples. She says they are racing again. She asks tell me, why did the other friend get caught up by the first friend. He says its easy, because you made the other one run faster. She says if your friend of your age, if he plays with you then…. He says I have played it many times. She says it always happens, one who runs behind catches the one running in front. He says yes, one is weak and other is strong. She asks why does this happen. He says I never thought about it, why. She says the one who is behind knows that he has to catch the front one, the front one doesn't know anything, it means when we have the aim in front of us, then we surely win, I told about 3 days, because we have to do this in 3 days, Shiv ji will help me, surely. He smiles.
He says I m thinking how do you think of big things. Ahilya says I remember such things, I learnt this from my dad. He says you are really strange, I mean you are strangely good. They laugh. He says don't know what to do, broker can get fake witnesses to win. She asks is there any girl of my age in Kishan's house, I could befriend her and… He says yes, you can become her best friend and get papers from her, you are giving such an idea, leave this, its time for the class, come, we will think later.
Dwarka and Yamuna have a talk. Sita comes and surprises them. She says Gautama invited me. Dwarka says she did good. Yamuna asks did she just call you or Gunu ji also. Malhar sees Guru ji teaching Khanderao and Ahilya. Guru ji sees Malhar and asks him to tell the history to the kids. Khanderao also insists. Malhar says fine, I will tell you. He tells the story to them about Shivaji Maharaj defeating his enemy. Ahilya says it means we can do this work by taking a disguise. Khanderao says yes.

Precap:
Khanderao says we will go to broker's house and steal the papers. Tukoji says you should know about the locker. Yamuna hears them. Dhana ji says I will remove the guards from here. Kishan says I will kill those people.
Update Credit to: Amena
The post Punyashlok Ahilya Bai 16th July 2021 Written Episode Update: Ahilya gets an idea from Malhar's story appeared first on Telly Updates.