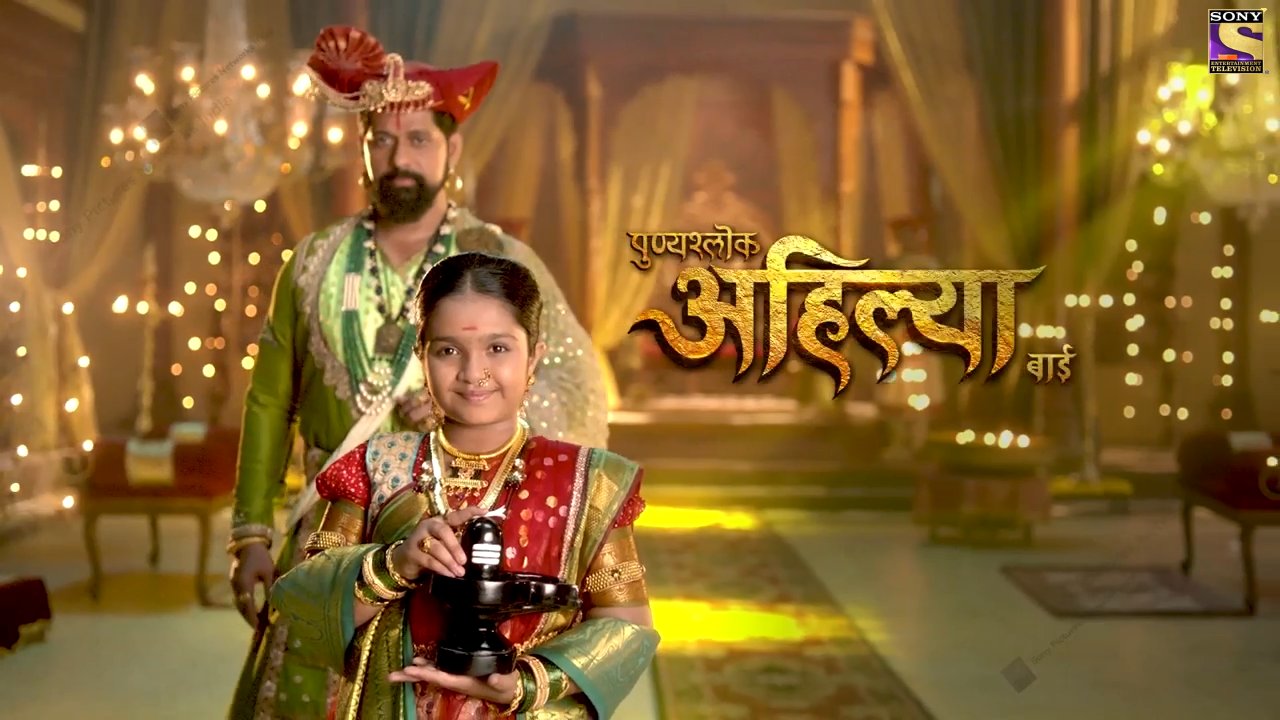 Punyashlok Ahilya Bai 19th July 2021 Written Episode, Written Update on TellyUpdates.com
The Episode starts with Sita saying Gunu ji said he has some work, he can't come. Dwarka asks was he angry. Sita says no, we never have fights. Dwarka smiles. Sita says Dhana ji and Gunu ji were angry yesterday, did anything happen in Darbar. Yamuna says I knew this would happen, Sita will be affected. Sita asks what happened with him, tell me. Dwarka asks can anything wrong happen with him when I m here, forget it, you came after many days, I will get puja done for you, go. Sita goes. Dwarka asks Yamuna not to tell anything to Sita. Yamuna nods. Dwarka says if Gunu ji didn't tell her, it means that he doesn't want to drag the matter. Yamuna says but he didn't come, it means he is very angry. Dwarka warns her. She goes.
Yamuna says Gautama invited Sita to fool us, she is very smart. Khanderao asks Ahilya why did you involve Tukoji in this, don't you trust me. She says I trust you, we shouldn't go alone, its not safe if you go alone. He asks did you tell him everything. Tukoji comes and says yes, she told me, we will go somewhere and talk about this. They go. Yamuna follows and thinks what's the matter.
Guards are at Hiralal's house. Dhana ji and Kishan look on. Kishan says Khanderao has put two guards here, how will I go inside. Dhana ji says I will try to move them away, you will have to do it. Kishan says I will burn the house and kill them. Dhana ji says do this at night, everyone will go to the temple for kirtan. Kishan says then its decided, there will be no one to help them. Khanderao says we will have the photocopy of the original land papers, I want to see the papers, I can't ask Gunu ji again, he feels bad, I will go and steal the papers from Kishan's house, I will go in a disguise. Tukoji says no, there is a big risk. Khanderao says a king has to take risks for the sake of his people like Shivaji did. Yamuna says I can't hear anything from here, shall I go ahead.
Tukoji asks how will you find the locker in that house, you won't have time, you should know it beforehand. Ahilya says he is saying right, how will we find out. Yamuna says it will be about the land matter only, Ahilya doesn't leave anything. Dwarka shows the childhood toys to Sita. Sita says I feel like my childhood passed so soon. Gautama comes and blesses Sita. She asks how are you. Sita says I had gone to your room, but you weren't there. Gautama says you came from your Sasural, I had gone to supervise the cooks to make special dishes for you. Dwarka asks what's special that you invited Sita. Gautama asks why, she is our daughter, I wanted to see her and invited her. Dwarka smiles.
Gautama asks where is Gunu ji. Sita says he is busy in some work, so he couldn't come. Gautama says fine. Guard says Malhar has called you all. Khanderao, Ahilya and Tukoji go to Malhar. Malhar says Bajirao has gifted me many provinces as gift. He shows them the map. He says Malwa has also become bigger now as a state, I have to take a big decision today. Ahilya asks shall I go, you would have just called Khanderao and Tukoji, I was with them so I have come. Malhar asks why did you think you can't be here. She asks how. He says you are the would-be queen. She smiles. He says you should know about the state, we have to find a capital. Khanderao says we will make the best capital. Malhar says we should do it happily, but to show others, capital will be the identity of the state, I think Indore will be right. Gangoba gives his opinion. Malhar explains his point. Tukoji gives his opinion and asks Malhar about it. Malhar says that area is close to river Narmada, if we have any battle there, then soldiers can't cross the river during the floods time. He says I m thinking to declare Indore as the capital, the businessmen will try to expand their business there. They agree with Malhar.
Harku Bai comes and hugs Sita. Gautama asks Sita not to have much sweets, she has to eat food. Harku says Gautama is making your fav food since morning. Sita gets glad. Dwarka asks what was the need to do this. Gautama says we know to give the honour to one who deserves, Sita will get much respect and love. Dwarka thinks Gautama is so sharp, she told it well that Sita is now an outsider, who will just get respect and love here, she wants to keep everything saved for her son. Sita says I m glad that my toys are still here, I thought you gave it to Ahilya. Gautama says how can I give it without asking you, your rights will be rights. Sita says you can give it to Ahilya now. Gautama says you are so sweet, always stay the same. Dwarka thinks Sita should give our share of things, Sita doesn't understand any family politics, she just dreams to become a queen, but she can't become a queen this way.
Precap:
A lady goes to Kishan's house and goes to tell Khanderao about the house map. Khanderao makes the sketch.
Update Credit to: Amena
The post Punyashlok Ahilya Bai 19th July 2021 Written Episode Update: Malhar decides a capital for Malwa appeared first on Telly Updates.