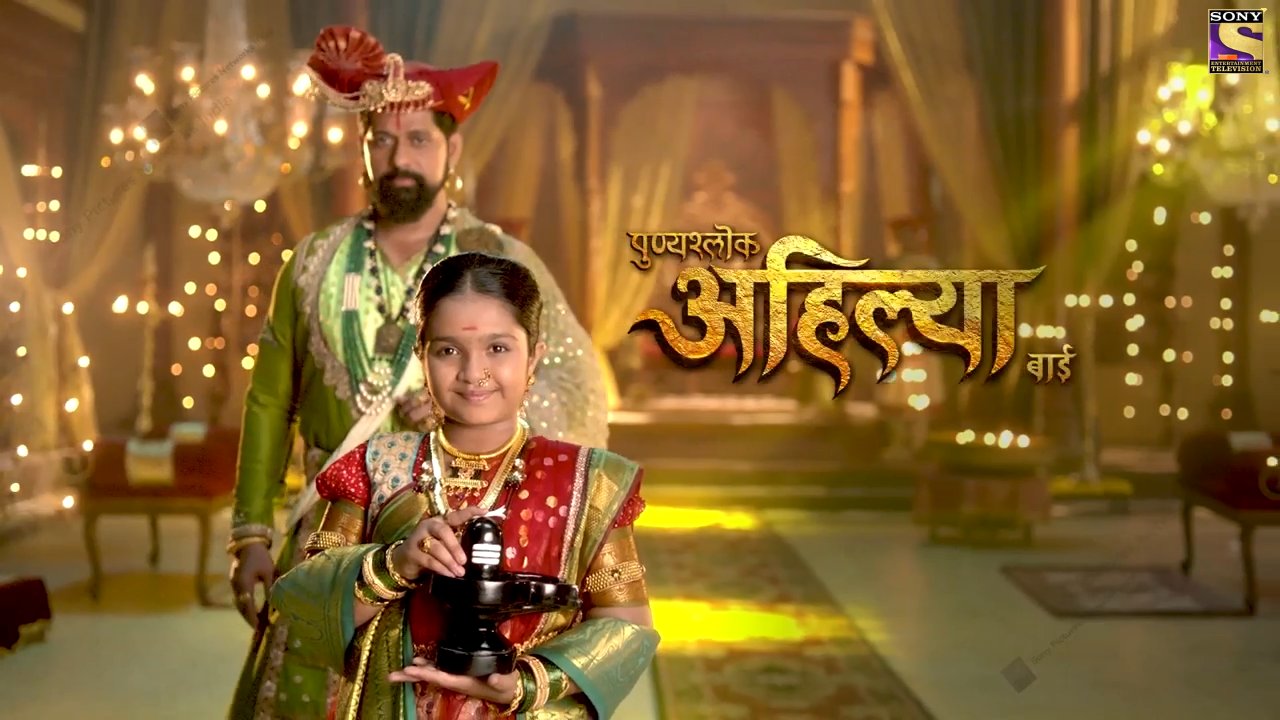 Punyashlok Ahilya Bai 22nd July 2021 Written Episode, Written Update on TellyUpdates.com
The Episode starts with Khanderao and Tukoji meeting his friends. He says we will succeed in this mission, come. Gautama asks what, they went to Kishan's house, how will kids face him without weapons, Malhar will handle this, I have to tell this to him. Ahilya says no, he will worry like you, just trust Khanderao once and see, I have done his aarti and sent him, its his first mission, he will surely win and come, like Malhar comes every time. Gautama says I believe your belief, my responsibility got half seeing you in his life, come. Ahilya says I will come later. Gautama says after Khanderao comes. She laughs. She says when Malhar went on his mission, I also didn't get sleep, I used to pray for him and wait for him. Khanderao asks his friends to guard outside and signal him if anyone comes. He tries to open the lock by his sword.
Ahilya sits praying for him. Khanderao and Tukoji get in. Malhar says we will invite businessman to Indore. Gangoba says I have prepared the invitation. He shows it. Malhar asks what about Kishan's matter. Gangoba says I didn't find anything to doubt on. Dwarka and Yamuna come. Dwarka says even then Khanderao isn't at peace, do you know where is he right now. Khanderao hides from a man. Tukoji says that man slept there, come, we have to reach locker room soon. Khanderao recalls the map. Dwarka says Khanderao has gone to find out proof, its Gunu ji's insult. Malhar says if he is doing anything, then its against Kishan, not Gunu ji. She argues.
She says Ahilya knows where did Khanderao go, send the soldiers and call him back. Malhar sees Yamuna. He says Dwarka, tell me, what shall I tell him, that you heard something, or someone filled your ears against him. He asks her to trust Khanderao. Dwarka says it means you won't do anything. He says if you think its wrong to doubt Gunu ji's decision without a reason, then you are doing the same, you have no reason to doubt him, when Gunu ji showed the pic, I have called off Khanderao's complain, you also do the same. Dhana ji says I feel restless tonight. Gunu ji says Kishan will kill Hiralal's family tomorrow, what will happen in one day, are you scared of Khanderao. Dhana ji says no, I m afraid that a problem can be created for us. Malhar comes to the temple. He says you are sitting here. She asks did Gautama tell you something. He says no, I m glad that you and Khanderao are growing up, you can take my help any time, I will always help, I m with you and Khanderao always. She smiles. She says now Khanderao will be successful. Khanderao finds the safe. He breaks the lock. Kishan wakes up. He sleeps again. Khanderao says we have to break the lock. He tries again. Kishan hears the sound again and gets up.

Precap:
Khanderao gets the land papers. Kishan comes to see. Tukoji asks Khanderao to hurry up.
Update Credit to: Amena
The post Punyashlok Ahilya Bai 22nd July 2021 Written Episode Update: Khanderao goes on his mission appeared first on Telly Updates.