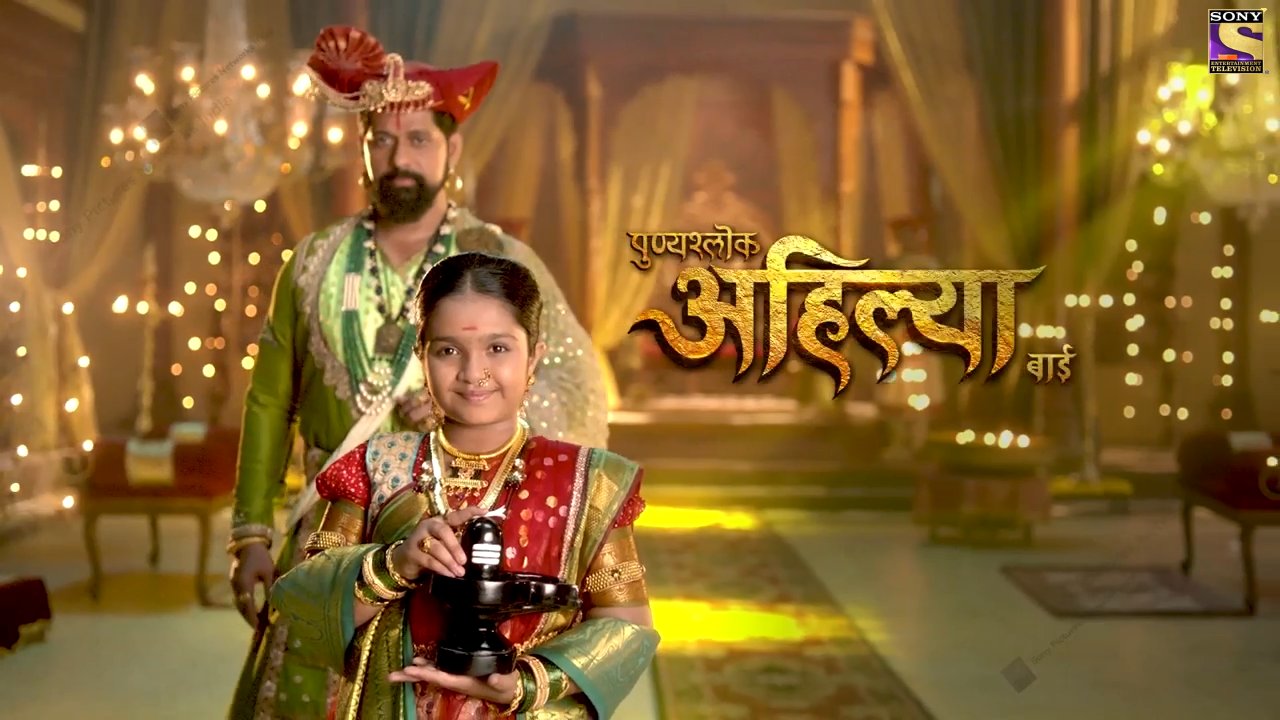 Punyashlok Ahilya Bai 27th July 2021 Written Episode, Written Update on TellyUpdates.com
The Episode starts with Ahilya and Khanderao getting blessed by Gautama. They go to meet Malhar. Dwarka defends Gunu ji. Gunu ji says I m sorry for my mistake, I know you are hurt, forgive me as your son. Dhana ji says I do understand that my son did a mistake, but person learns from mistakes. Malhar asks Khanderao and Ahilya to come. He asks Khanderao what's the mistake that can't be forgiven. Khanderao says cheat. Malhar asks who is the first most family for a responsible person. Ahilya says Praja is the first family. Malhar asks what's the difference between a mistake and a crime. Khanderao says mistake happens unknowingly and crime is done intentionally. Malhar says they just started studying, they understood this so soon, you didn't understand it till now, Gunu ji.
He says you want me to forgive Gunu ji this time, I want to ask, at what price, at the cost of the people's happiness, he did a mistake and those people had to bear the punishment, I have also made a mistake, I should have thought well and give this work to a responsible man, I feel you have to work hard to understand the political work, Gangoba told me that Ahilya saw some mistake in accounts as well, you were careless even that time, you are my son-in-law, respecting relations, I ended the court, I didn't feel like telling anything to you, but I have to say it now, you will just be my son-in-law from now, for a few days, you are relieved of all your duties, you hand over your responsibilities to Tukoji. Gunu ji and everyone get shocked. Malhar leaves. Gunu ji gets angry. Dwarka stares at Ahilya. Ahilya and Khanderao leave. Gautama and Tukoji also leave.
Ahilya says we just wanted justice for Hiralal's family, they got so happy, but everyone in our family got upset. Ahilya says I will ask Malhar to return the position to Gunu ji. Khanderao says we have no right to ask the king to change his decision, we can't keep everyone happy together, I knew that Dwarka would feel bad, I told you that its okay, but its good that I have listened to you, Hiralal's family got the land back, they are happy, I knew that this will affect Gunu ji, Dwarka can't tolerate this. Sita comes and asks really, so this happened because of Ahilya.
Sita says I have heard everything, you trust your wife, not Gunu ji's sincerity. Khanderao says no. Sita argues with him. She gets upset. She says I will never forgive you Ahilya, never. She goes. Ahilya cries. Gunu ji vents his anger. Dwarka and Dhana ji come and stop him. Dhana ji asks him to calm down and think. Gunu ji says I swear I will snatch Khanderao's rights on Malwa, else I will not show my face to anyone, its time to take revenge for my insult, now, it will be either Khanderao or me. Dwarka worries.
Gautama comes to Malhar. She asks why are you so worried, you didn't do anything wrong, you did the right thing. He asks will Dwarka agree to this, if Dwarka takes a wrong meaning of my decision, then she will tell Sita that I love Khanderao more than Sita, if Sita misunderstands me… She says why are you saying so, don't think much. She says Dwarka will understand if I explain her. He says you will handle everything, right. She nods. He says I m much worried, I did justice with the people, it can shaken up the family. She says no, I will handle everything. She makes him smile. Harku looks on. She says I don't think your try can unite the family, Dwarka will not agree, just a miracle can save us now. Ahilya says Lord always helps us, we will go and apologize to Gunu ji. She asks Yamuna about him. Yamuna asks why do you ask, he got fired, what else do you want to do. Gunu ji comes and scolds Yamuna.
Precap:
Dwarka says we have to make Khanderao fall in Malhar's sight. Malhar says some incident always happens that makes me away from my son.
Update Credit to: Amena
The post Punyashlok Ahilya Bai 27th July 2021 Written Episode Update: Malhar decides on Gunu ji appeared first on Telly Updates.