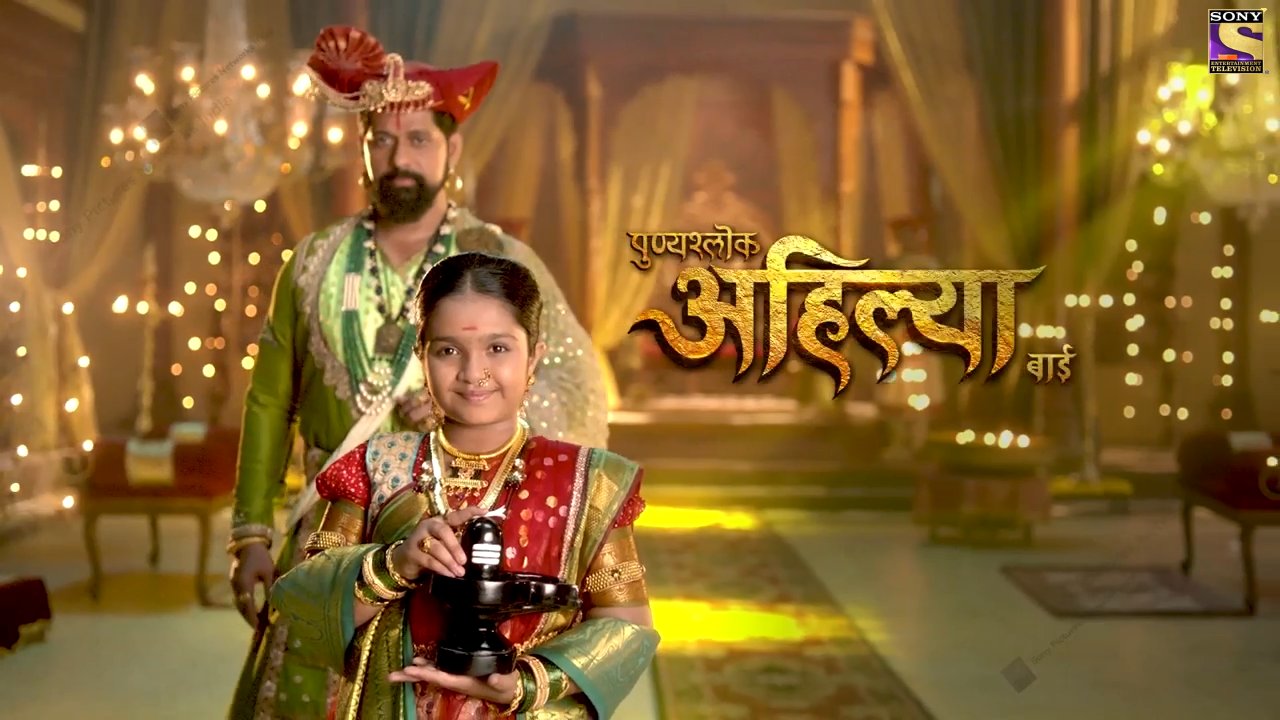 Punyashlok Ahilya Bai 28th July 2021 Written Episode, Written Update on TellyUpdates.com
The Episode starts with Khanderao apologizing to Gunu ji and explaining the need. Gunu ji says we have no issues, I m not upset, I know you never think wrong of anyone, you have become sensible and responsible. Khanderao asks are you not angry on me. Gunu ji says no, it was my mistake, I should have checked the matter well, I should be punished, when my anger got calm, I thought to come and meet you, I know you have felt bad. Yamuna prays for Gunu ji and goes. Khanderao and Ahilya get happy and praise Gunu ji for being great. She says every person makes a mistake, the person who accept the mistake and shows courage to rectify it, that person is great. Khanderao says bad happened with you also, you trusted Kishan and he cheated you. Gunu ji says yes, but person learns something from his mistakes, this incident taught me a big lesson, you have opened my eyes, Khanderao, I will never forget this lesson. He hugs Khanderao.
Dwarka asks Sita to just do as she said. Yamuna comes and says call Vaid and ask him to check Gunu ji's mind, Gunu ji is in shock, you don't know what he did. Dwarka says he has forgiven Khanderao. Yamuna asks how do you know it. Dwarka recalls Dhana ji asking Gunu ji to do anything he wants. She says no, he won't do anything, this would have not happened if you told me before doing anything wrong. Dhana ji says you think we will become a king by taking your advice, what did you do when my son was fired from the position, you just requested Malhar, he didn't listen to you. She says Gunu ji's deeds didn't let me speak anything, I asked him to win Malhar's trust, he had to work sincerely, we have seen what he did, what was the need to stain hands by someone's blood, the thing which can be earned by hardwork and respect, what was the need to get it by stooping low, I have made you partners, you aren't deserving to walk behind me.
Gunu ji says you can't talk to us like this. She says you forgot your goodness for some money. He says no, I trusted Kishan and got stuck. She says don't lie to me, I know you well, I was in the darbar, I saw Dhana ji signing the guard to put the knife at Kishan. Gunu ji says I agree I should have not done this, my family has been serving Malwa since years, what did my dad get till now, he is just Sardar, I got insulted always, how much can I tolerate, I don't want to serve Malhar now. She asks what work will you do now, Malhar's friends will not entertain you, and joining hands with enemies would mean that you will get against Bajirao, even Nizam can't dare to do that. Dhana ji asks her to advice them. She says we have to break Khanderao's good image in Malhar's eyes, we have to make him fall in his eyes. He asks how. She says you both believe in dangerous ways, I will do it my way now. FB ends.
Yamuna asks how long will this goodness drama go on. Dwarka says I have decided everything. Ahilya takes Khanderao to Malhar. Khanderao says we will come later. Malhar says no, come, there is just two days for the event, we will announce Indore as the capital. Gangoba says yes. Malhar says I want your confident smile to stay, but I know that something will vanish your smile, its imp to say, come here. Khanderao asks him to say. Malhar says this change, this capability to argue, keep it up, always think well, you thought well and presented the case, always stay the same. Ahilya asks do you think Khanderao won't do this.
Malhar says situation won't be the same, no one can say about mentality, one has to keep self-control. Khanderao and Ahilya ask Malhar not to worry, this won't happen. Malhar says you always stay with him. She says but I will always stay with him, where will I go. Malhar says you both came to talk to me. She says yes, Gunu ji isn't upset with us, we spoke to him, he hugged Khanderao and said it was his mistake, I knew that you would be worried for Gunu ji, so we came here to inform you. Malhar says its good thing. She says yes, we will celebrate the event happily. Khanderao says we will go now.
Sita comes to Ahilya and acts sweet. She shows the dress sent by Gautama. Ahilya says its good. Sita asks are you scared of me, I m sorry, I scolded you a lot. Ahilya forgives her. Sita says I got something for you. Gangoba asks why are you worried. Malhar says whenever I went close to Khanderao, some incident happens that makes me away from my son, I wish this doesn't happen this time. He prays.
Precap:
Dwarka says Malhar had no hopes with Khanderao, we have to break his trust and make Khanderao the old one, we have to make Ahilya away from Khanderao first. She asks Sita to keep Ahilya busy in kitchen. She tells her plan to Sita and Gunu ji. They smile.
Update Credit to: Amena
The post Punyashlok Ahilya Bai 28th July 2021 Written Episode Update: Khanderao gets advised by Malhar appeared first on Telly Updates.