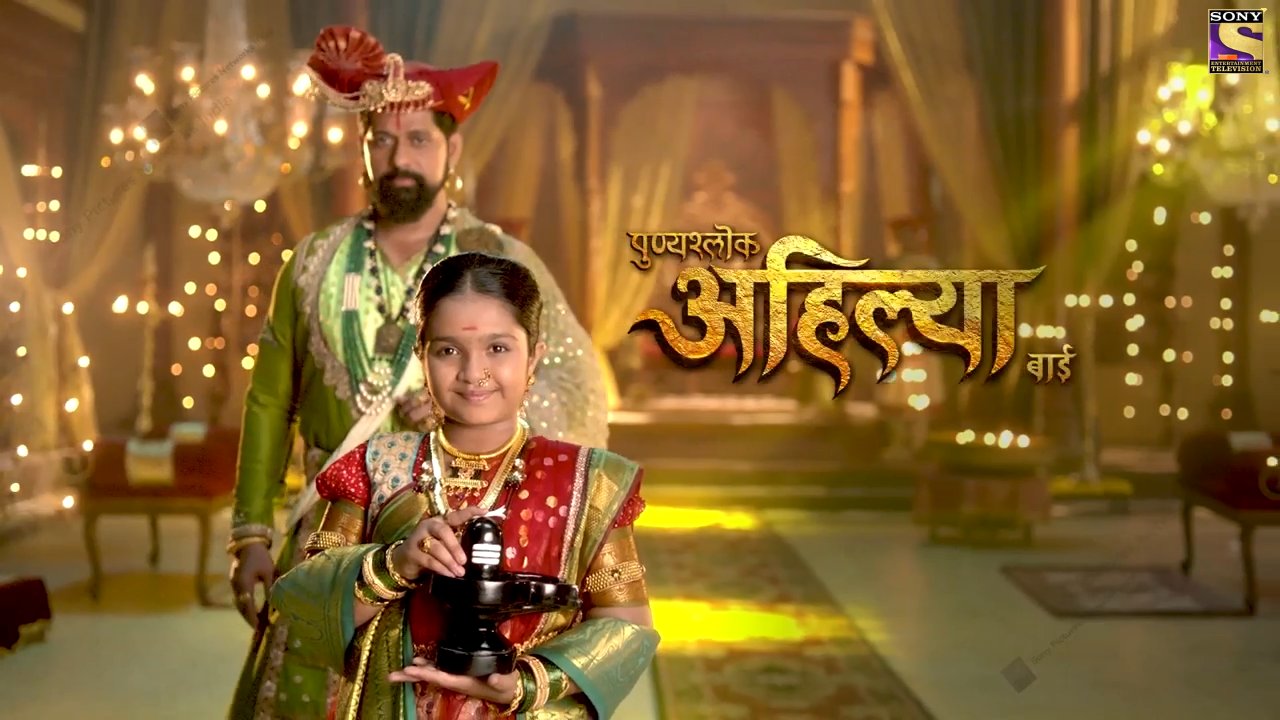 Punyashlok Ahilya Bai 29th July 2021 Written Episode, Written Update on TellyUpdates.com
The Episode starts with Sita saying I got toys for you, I got new ones also, I had hurt your heart. Ahilya says you are really good, I also wish to give you something, but I have nothing to give you, you tell me, what do you want. Sita says I don't want anything, I have no time to think, I have to prepare for tomorrow. Ahilya asks what's tomorrow. Sita says Malhar has won, he will be the ruler of entire state, I want to make laddoo bhog. Ahilya says I also want to do this, what work shall I do. Sita says you can help me in making laddoos. Ahilya says I will surely do. Sita says think well, you have to make 1000 laddoos, you can't go anywhere else. Ahilya says don't worry, I won't go anywhere. Sita goes to Dwarka. She says Ahilya agreed to make laddoos. Dwarka says it means Ahilya will be busy, Khanderao will be alone, Gunu ji your work should start then. He asks what will we get. Dwarka says Malhar has forgotten old Khanderao, he is impressed with his new avatar, Khanderao was stubborn and angry before, Malhar has no hopes from him, we have to make him meet the old Khanderao, this can happen when Ahilya isn't with him, listen carefully, what you have to do with Khanderao. She tells her plan.
Khanderao asks why did you agree to help Sita. Ahilya says I told her. He asks what was the need. She says I should also do a good work. He says you should have done something else, we did everything for the family, what will I do now. She says you also have much work, you have to study, then you can go and play with your friends. He says we do everything together now. She says its a matter of one day. He asks her to go and make sweets. She turns to go. He asks her to sit and hear his music practice. She sits. He plays the drum. She thinks why is he angry. He asks who will look after me if you aren't with me. She says I m always with you, what will happen in a day. He says you have no sense, no need to be with me, don't come after me. He goes. She says I don't understand anything.
Malhar sees Gunu ji. He says I m glad to know that you spoke to Khanderao well, you didn't blame him, I m Subedaar and your Sasur also, I had freed you of your duties as punishment, you would be upset with me, I m sorry. Gunu ji acts sweet. He says don't feel guilty, I have sworn to rectify my mistakes, I have to make the same place in your sight, which I lost today, that day will come soon, I m sure. Malhar hugs him.
He says I m lucky to get you as my son-in-law, stay happy. He goes. Gunu ji thinks I will use my mind and make Khanderao fall down, I didn't forget anything. Khanderao wakes up. He says I got habitual to wake up early. He goes to look for Ahilya. Harku asks what happened. He says we study at this time together, don't know where did Ahilya go. She says she is making prasad laddoos. He says yes, she told me, but she went early. She says she has to take bath and do puja, before making it, so she woke up early. She goes.
Ahilya makes the laddoos. Khanderao comes. She stops him and says you can't come in if you didn't do puja. He says anyone can do this work. She says I had told you about it. He says yes, you didn't say that I can't come here to meet. Sita comes and asks Ahilya not to talk while making prasad. Khanderao goes. He thinks of Ahilya.
He says I don't want to study without her. He thinks to play the drum. He misses her. Yamuna comes. She says I got breakfast for you. She keeps it and adds salt in the curd. She asks him to add sugar in the curd as much as he wants. He tastes the curd.

Precap:
Malhar says its our decision, you go away from us for 7 years, don't come back until you get suitable to become the heir. Gautam and Ahilya cry. Khanderao sadly leaves. Dwarka and Gunu ji smile.
Update Credit to: Amena
The post Punyashlok Ahilya Bai 29th July 2021 Written Episode Update: Dwarka targets Khanderao appeared first on Telly Updates.