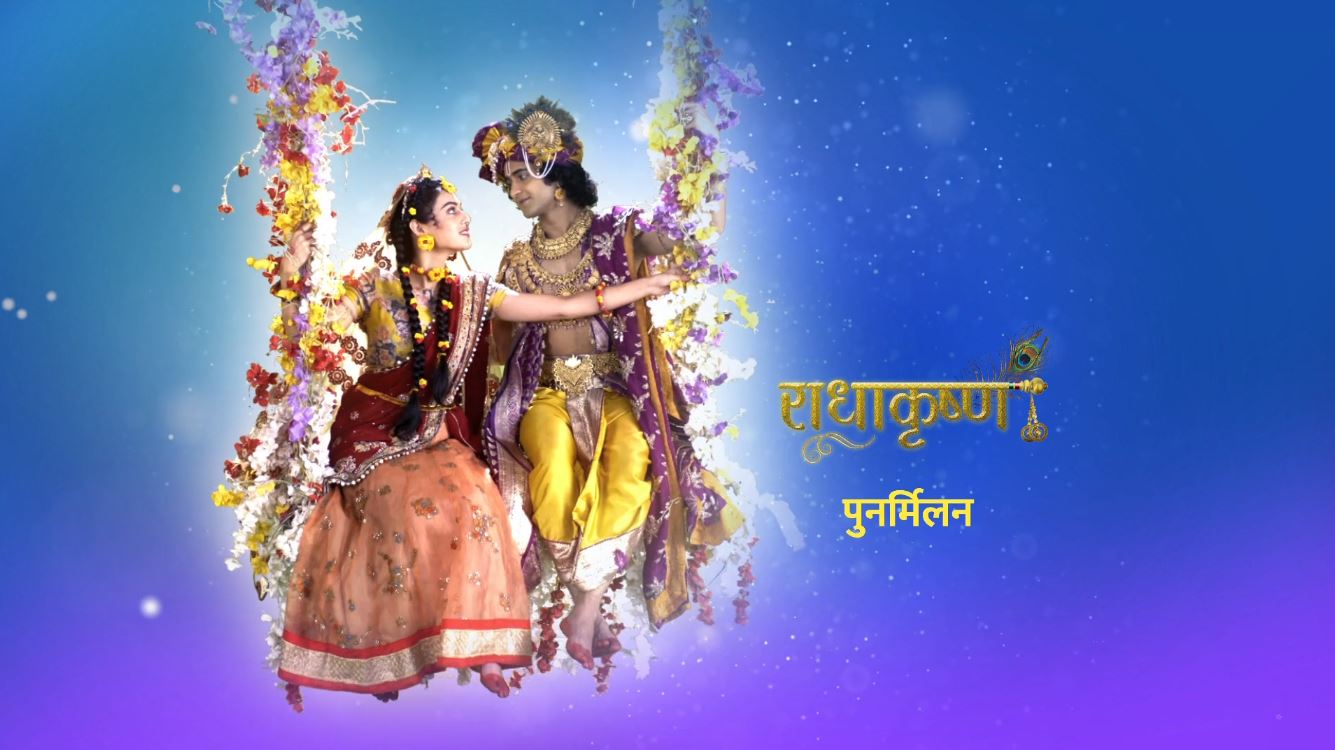 RadhaKrishn 30th July 2021 Written Episode, Written Update on TellyUpdates.com
Mahadev provokes Ganesh saying his Krishna mama/uncle is Narayan who possesses the most powerful weapon sudarshan chakra than trishul which revolves on finger and returns after killing an enemy. Ganesh gets mesmerized and says he will go to Dwarka then and play with sudarshan chakra. Mahadev says he needs to return trishul for that. Krishna hearing that thinks Mahadev played a trick, but sister Gauri will not let Ganesh go. Gauri says she cannot let Ganesh use sudharshan chakra and send Ganesh far away alone. Mahadev says Devi Radha is present there who will love Ganesh like a mother and will serve him modak. Gauri agrees. Ganesh gets excited and says he will learn bansuri also and play it for maata Gauri. Mahadev says Ganesh that his mamaji is multitalented and he should learn all the skills from him. Ganesh agrees. Mahadev tells Krishna that he failed his plan. Krishna asks to watch his reply.
Balram distributes Ganesh's prasad modak among Dwarka citizens. Krishna informs him that he is going to rest and wants him to protect sudarshan chakra in his absence. Balram agrees. Krishna asks Mahadev how is his counter reply. Radha prepares modak for Ganesh unknowing about his visit. Balram seeing that tempts for modaks. Ganesh enters Dwarka. Radha feels his arrival and says something good will happen. Krishna taking Narayan's form and resting in khsirsagar thinks Radha's motherhood is awake and she will take care of Ganesh. He then thinks of resting before his sleep gets disturbed. Balram protects his sudarshan chakra.
Radha gets happy seeing Bal Ganesh and greets him. He says she is a mother and should bless him instead. She gets emotional and asks if he called her a mother. He says yes and saks to hug her like a mother. She hugs him emotionally. Devi Gauri watching it tells Mahadev that Radha is taking care of Ganesh like a mother and she need not worry now. Balram introduces himself to Ganesh. Sam thinks Ganesh helps everyone, so he should take his help; he asks Balram to introduce him. Balram says he is Ganesh's mama sri's son yuvraj Sam. Ganesh asks where is mama sri. Balram says he has gone for some work. Ganesh says he called him here, but is missing. Radha asks if he is hungry, she prepared modak. He says modak is his favorite, how did she know he is coming. She says he called him mother, so she sensed it. Gauri serves modak to Ganesh. Ganesh insists to meet Krishna. Balram says his mama sri is resting in exile. Ganesh insists more and disappears. Mahadev thinks he will send Ganesh to Narayan.
Precap: Ganesh asks Mahadev where is Mamasri. Mahadev says in Vaikyunt's krirsagar. Ganesh reaches there and seeing Krishna resting sucks krirsagar's water to wake him up.
Update Credit to: MA
The post RadhaKrishn 30th July 2021 Written Episode Update: Ganesh Visits Dwarka appeared first on Telly Updates.