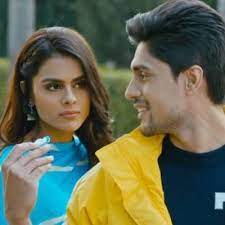 Hey guys welcome back i hope u guys will like this ! and also i know my last one was short and as i said this one is gonna be long….enjoy reading !!!!
12am at Fateh and Tejo's room
Tejo gets up and sees Fateh's phone on the table she sees it has a password ..she tries cracking it first tries JASMINE then JASFA then FATEH and  HER OWN NAME and voila! it worked!!she thinks to himself "yeh dokebazz itna smart hai ke usne mera nam dal haii password ke liye,sharam ani chahiye use…"
She downloads a tracker on his mobile ..and says ab mujhe tumhara har location ka pata chal jayega …or yahi use karke me tumhara pecha karke tumhara location ponchunga or thum hari or Jasmine ke har photo ko keech lunge or ise court me as proof dikhaugni"
Next day…Jasmine calls up Fateh..
Fateh:hello,how are you ?
Jasmine:Mein tekh hu ….kya hum ajj mil sakthe he ..CAFE RAINDEW mein?or fir shopping karte hai?
Fateh:Par..Par..Voh to chandigarh me hein nah?mein gar vale ko kya batha unga….
Jasmine:tum kuch be karo ..ana toh padega mein taxi lekar pahunchaungi …tumhe mujse pehel vaha pe reach karna hai….
She cuts the call ..fateh doesnt know what to do…..meanwhile Tejo and Varun overhears everything…
Varun says lets stop them
Tejo refuses no we shall go behind them ….Hum be koi na koi bahana bana denge !
Teke says Varun!
Fateh at the breakfast table says Mein apne friends se milne kaliye Chandigarh ja raha hu…while
Tejo says mein apne college ke trip par jar rahe hu or gar mein toh fateh nahi toh kon mujhe acompany karega ?
Varun says he will …
They all leave…Tejo stops on the way to her college saying the principal that she will be on leave for today….
They follow Fateh
After few hours
They reach the mall where the cafe is : Fateh is waiting for Jasmine and after 10 minutes she comes and says
Mujhe patha tum aoge fateh and hugs him he hugs her too and smiles
They are going together then suddenly Fateh suddenly feels somebody is following him he turns around
Varun pulls Tejo to the corner and they have an eyelock again ..Varun feels super shy

Suddenly they see Fateh coming and searching the corners ..they get worried!!!
Then Jasmine calls Fateh saying kya kar rahe ho Fateh aaj joa na..
Fateh says kuch nahi Jassu and goes with her
They both hold hands ..Tejo sees that and her heart breaks..

Varun says its ok and not to be sad
She agrees …
Fateh and Jasmine go to the Cafe Raindew and are having coffee and some snacks while Tejo and Varun click photos of them ….
Then (jasfa)later on they pay the bill and come out
Varun and Tejo hide again
Then Fateh and Jasmine go in the lift and because Varun and Tejo where hiding they lose track of them they try tracing their location through the tracker but fateh has switched of his phone so they are unable too..

Then they use the stairs and go to the 2nd floor and even Fateh and Jasmine are there ..when they are searching for them Fateh and Tejo's
hand brush against each other ..Fateh feels Tejo's presence …
Tejo realises it was fateh and doesnt turn around and drags Varun and goes fast…Fateh finds that lady rude
And says
Kitna rude hai yeh lady mein sorry bol raha hu orvo just bhag rahe hai Jassu bhagvan ese log ko banathe kyu hai ….
Jasmine laughs and says chodona Fateh
They go to a shop and buy some cloths …
There even Varun and Tejo are there …
They also pretend to buy cloths and click photos of Fateh and Jasmine together
The post Realisation of Feelings?-Turning into spies! (FF Part 3) appeared first on Telly Updates.