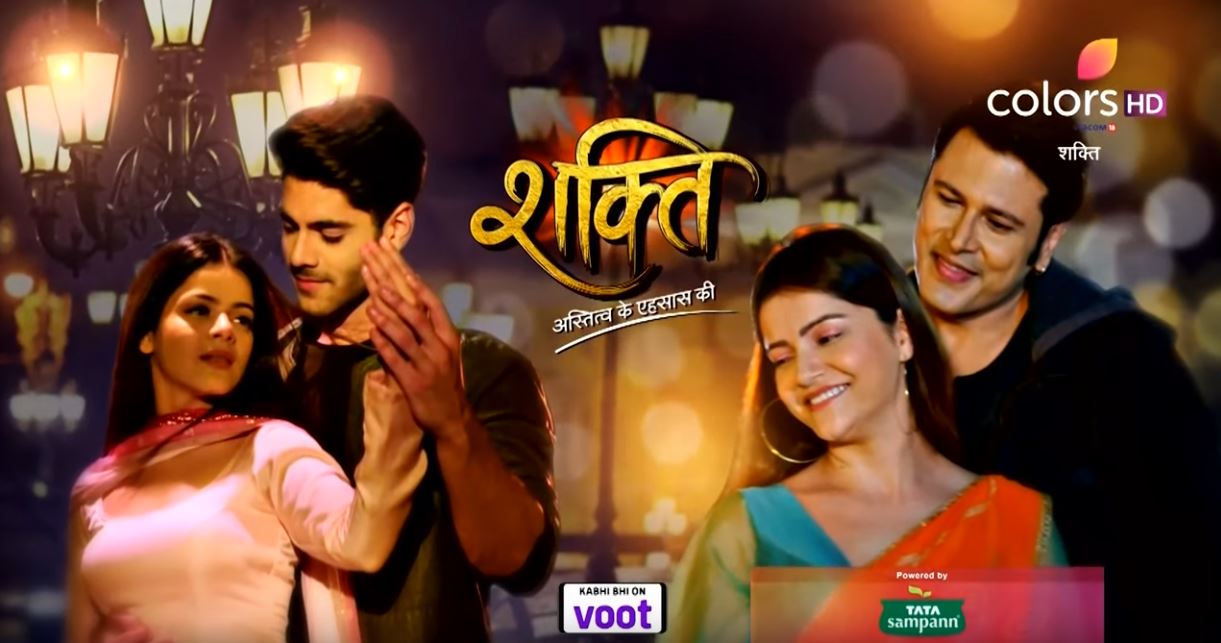 Shakti 27th July 2021 Written Episode, Written Update on TellyUpdates.com
The Episode starts with Virat asking Gitu to be silent and says you don't know what happens in this house. Heer tells Virat that they can't go like this from here, this is our family and there shall be no differences in the family, we shall keep the family tied. Virat asks what do you mean, if you are ready to forgive Daljeet. Heer says yes, and says if he realized his mistake then I am ready to forgive him. Virat says Veer ji tried to kill you. Heer says I want to give him a chance for Mummy ji and Gurwinder di, what is their mistake, why they shall suffer. She says I have forgiven him, you also shall forgive him. Gitu claps and says I am going to kitchen. Parmeet looks at Daljeet. Virat says Heer is ready to forgive you and I am giving you a chance on Heer's insistence. He requests him not to do anything, that they repent for their decision. Daljeet hugs him. Gurwinder holds Heer's hand. Gitu brings halwa. Parmeet says you made it so soon. Gitu says it is Suji halwa, gets made in 2 mins. She makes everyone eat it. Heer says it is very tasty. Gitu says she makes tasty food. Heer takes her to kitchen.
Harman asks Soumya what is she hiding? Soumya says nothing, she has headache. Harman looks at her.
Heer tells Gitu that everyone likes Ginger tea, but Papa likes lemon tea. She says Virat likes ginger and cardamom tea and even I drink the same. Gitu says husband and wife choice become same. She says husband and wife like same food, same movie and jokes. She says you had forgiven bade bhaiyya to keep the family united. Heer holds her hand and says she shall always support truth and forgave him for the family. Gurwinder comes there and thanks Heer holding her hand. Parmeet hears them. Heer says Daljeet Bhaiyya wanted to change for food. She then tells Parmeet that she is going to college, as Gitu is handling kitchen. Parmeet asks Gurwinder if her bitterness ended for Heer. She says I have forgiven Daljeet as he is my son, but will never forgive Heer. Gurwinder asks why shall we punish Heer, if she is made as such by Mata Rani. She comes to Daljeet and asks what he would like to have. Daljeet asks her to take off his shoe. Gurwinder is shocked and takes off his shoes. Gitu comes there holding tea and says you are teaching wrong thing to your wife, her place is in your heart. Daljeet scolds her. Gitu says you was acting good outside and is so arrogant here. Daljeet stares her. Gurwinder notices this and asks Gitu to go from there and knock on the door next time. She asks Daljeet not to do anything wrong. Daljeet asks her not to tell him anything.
Virat comes to college. Guru holds his hand and says you are coming to college in afternoon. He says even Heer haven't come. He asks him to say truth and asks if he likes Heer. Virat asks why are you thinking like this, and says we are just friends. Guru says thank god. Heer comes there. Guru gets happy seeing her and admires her. Virat asks where are you lost? Guru says I really like her and loves her. Virat gets angry and looks at Heer, who is coming there. He hits his hand on the wall and then makes an excuse. Guru asks are you sure? He asks him to see Heer, and says I was very angry when I met her, and thought her over smart, but she is smart, good etc. He says I don't want any misunderstanding to come between us, and now I can tell my feelings to her. Virat thinks he stopped himself due to her promise, else would have told truth to Guru. Heer comes there. Guru says hi. He says I need to tell something important to you. Virat asks Guru to come with him. Guru asks what happened to you. Heer thinks what happened to her. Virat says if girl is proposed this way. Guru says yes, your brother knows this way only. Virat says do you think Heer is like other girls. Guru says she is special for me. Virat asks him to propose her in an unique way at a good place. Guru looks at him. Virat asks why are you staring at me. Guru says why are you single? He says you are love Guru. Virat says lets focus on you. Guru says I can't wait for her and my heart is on her. He says I will think all day and will tell her in evening.
Gitu is working in the kitchen, when Daljeet comes there. Gitu says you scared me and asks if he wants something. Daljeet walks towards her and opens the fridge. He takes out water from the fridge and looks at her. He asks her to be in limits and bring food for him in his room. He smiles and turns to look at her.
Soumya comes downstairs. Preeto is about to tell something to Harman and stops seeing Soumya going out. She questions her, where is she going and asks her to rest, as she is unwell. Soumya says she has some important work from Chameli. Harman says I will drop you in car. Soumya says I will go myself, will have some fresh air, do my work and return. She goes out.
Precap: Same as yesterday: Gitu calls Heer and asks her to come home. Heer asks why she is crying. Gitu says, come home. Virat and Heer reach their home and see that Gitu is still crying.
Update Credit to: H Hasan
The post Shakti 27th July 2021 Written Episode Update: Heer forgives Daljeet appeared first on Telly Updates.