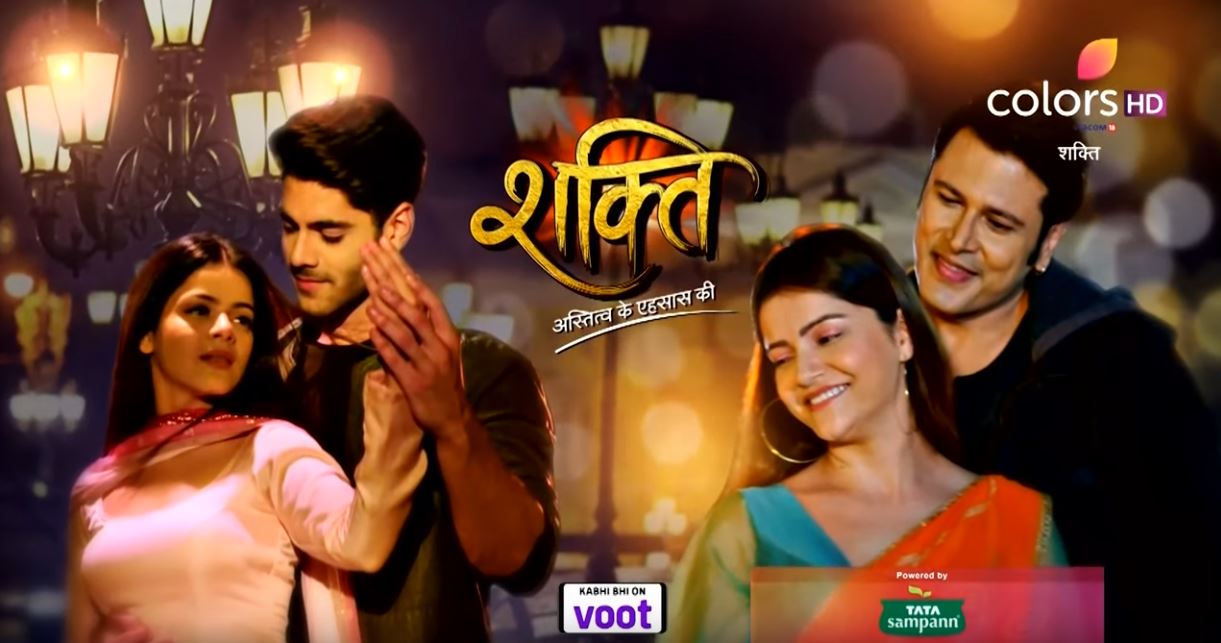 Shakti 28th July 2021 Written Episode, Written Update on TellyUpdates.com
The Episode starts with Gitu calling everyone and thinks who is at home. Servant tells that everyone has gone out and says I will go to buy vegetable from market. Gitu thinks she is alone at home. Soumya meets Balwinder and asks why did you call me? She says I asked you not to call me again and again. Balwinder says I want to return home and be with Raavi, says he wants to stay with her. Soumya says didn't you think about her, when you left her. She says I don't trust you, I will not let you ruin her life. Balwinder says who are you to decide and says I am coming home to meet Raavi. Preeto and Harman come there. Preeto tells Harman that she was right about Soumya. Harman says what is the thing which Soumya wants to do alone, to save the family. Balwinder turns to go and sees Preeto and Harman. Preeto says what did he say? Soumya tells that Balwinder had come to meet home yesterday, but I stopped him. She says he called her here and insisted to meet Raavi, but I refused. Balwinder says he got freed from jail and wants to be with Raavi. Soumya says you was released from jail long back and asks where was you since all these days. Harman tells Soumya that they shall leave the decision on Raavi. Preeto says Harman is right. Soumya says I don't trust him.
Guru stops Virat in the college and asks him to bring Heer to terrace. Virat asks why? Guru says I thought to do something for her, and my idea can flop, but she can like too. Virat thinks to talk to Heer before matters get worse. He holds her hand and takes her out. Heer says someone will see. Virat says matter will get worse. She gets Gitu's call and picks the call. Gitu asks Heer to come home and cries. Virat says nothing must have happened? Heer says she was crying and asks him to take her home fast. Guru comes out. Heer hides in the car as Virat takes the car out of college. Guru calls Virat, but he doesn't pick the call. Raavi calls Harak Singh, Simran and Veeran and says Maa called and said that she wants to talk about something important. Preeto says very important. She comes there with Harman and Soumya. Preeto says don't worry, just remember that your mother and all the family is with you. Raavi asks what happened, I am scared, tell me. Harman calls Balwinder inside the house. Raavi is shocked hearing Harman calling Balwinder. Balwinder comes inside. Raavi is more shocked to see him. Raavi recalls Balwinder coming to her room and misbehaving with her, when Raavi coming there and catches him. Preeto asks what is happening? Soumya says he misbehaved with me. She recalls Balwinder threatening to tell Soumay's secret to everyone. Harak Singh scolds him. Raavi says you can't do this. Balwinder says I am son in law of house, why are they not giving money to me for my business and threatens to expose Soumya's truth. Fb ends. Balwinder walks towards Raavi and touches her feet. He says I did a big mistake and served punishment for that. He says mom and dad refused to accept me, there is nobody whom I can call myself. He says he couldn't come infront of her since 20 years and tells that if she has any love left for him, then please forgive him.
Heer and Virat come home and sees Gitu sitting on the road and crying. She asks why are you crying like this and asks why are you scared? Virat goes to get water. Gitu cries. Gurwinder comes there and asks Daljeet why did he call her? She sees Gitu crying and looks at Daljeet. Heer asks Gitu to say. Gitu says she was scared and that's why. Heer asks why?
Raavi tells Preeto that she has done many sacrifices for this house, and now her husband has returned and apologizing to her. She asks Raavi to give a chance to him. Soumya holds Raavi's hand and says you have your own life and your own decision, whatever you decide, we all will stand with you, if you want to move on or restart your life with him, we are with you in your decision.
Gitu looks at Daljeet. Daljeet scares her. Gurwinder understands. Gitu says milk was curdled so I…Virat laughs aloud. Heer and Gurwinder ask him not to laugh. Heer says you called me for this and says we were scared and came running here. Daljeet says he is going with Gurwinder, so will take her along with us. Gurwinder says Daljeet has planned anniversary party for Mummy ji and papa ji. Virat appreciates him. Daljeet says he don't want to miss a chance to keep the family happy, and missed them a lot. Virat asks him to take his help if needed. Gurwinder asks Gitu to come and they leave. Heer gets doubtful.
Precap will be added when available.
Update Credit to: H Hasan
The post Shakti 28th July 2021 Written Episode Update: Balwinder returns for Raavi appeared first on Telly Updates.