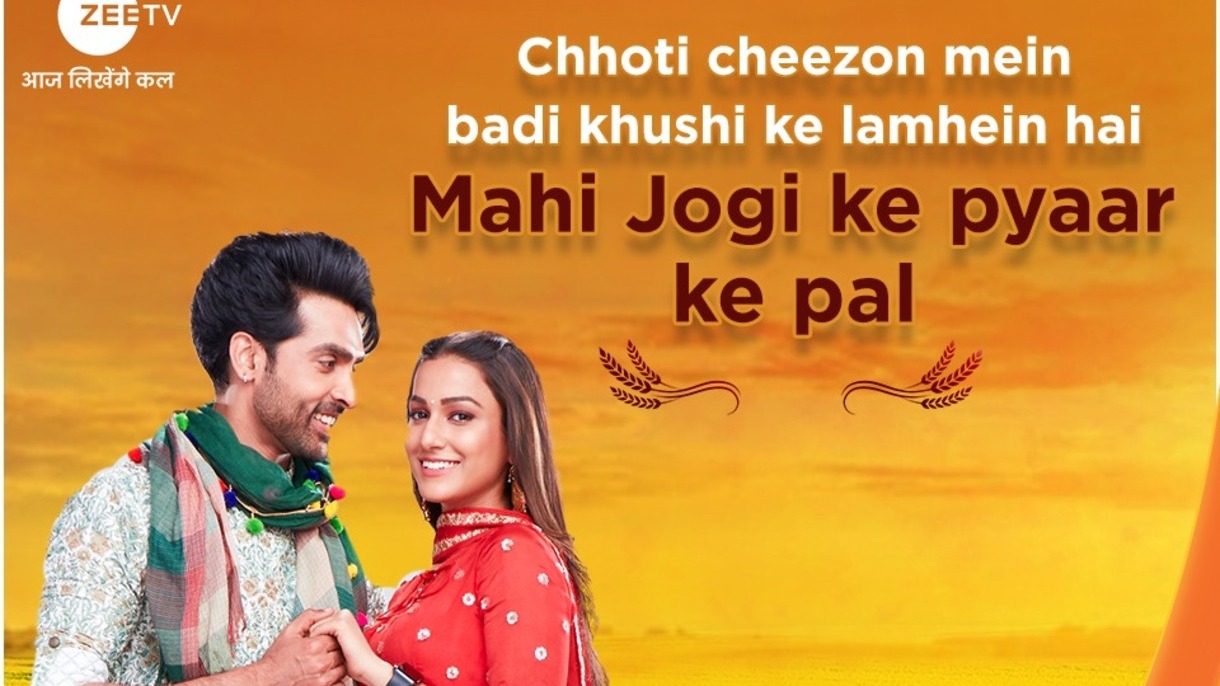 Teri Meri Ikk Jindri 27th July 2021 Written Episode, Written Update on TellyUpdates.com
Scene 1
Jogi and Mahi are drunk. They dance on naachay madhuabala. Rupa comes there. she says what's happening here? Mahi and Jogi are scared. Jogi says please sleep.
Scene 2
Renu says where will I bring 1 lac from? He says please arrange it. It's for an investment scheme. He says I am working for us. Renu says are you crazy? You sleep all day. He says let me remind you I didn't take a penny at the wedding. CAn't your family help me? She says Deepak.. He says arrange it. She says better should have asked for dowry. Chanda and Pappu come. Chanda says forget about a singing career. Thank God we let you stay in this house. Jogi will be Arjun's pardon so we can do something for him but you.. you are not even worth it. Bring the mop, I have very important work for you. All servants are busy only you are free. So get started.
Renu cleans the house. She says if the husband doesn't love you, money doesn't matter. I should look at Jogi and Mahi. I want a respectable and peaceful life as well. I am done being their slave. I will be Jogi and Mahi's team from now on. See what I do now Chanda.
Scene 3
Biji says they are kids. It's a mistake. Rupa says not this time. She calls Jogi and Mahi. They come downstairs. Mahi says sorry for what happened bebe. She says I wanted to know how long will you celebrate your defeat? People who can't differentiate when to celebrate and when to be sad, destroy. What to do next? Mahi says we will keep trying until he gets a break. Rupa says whatever we have, we can't live with it? Why do we have to do something? First, we had tabela only but now Jogi earns from jagratas too. Why do you have to do this?? Jogi says it's important. You have to think big. We have to move forward in life and earn enough to buy Pappu's house. Rupa says open your eyes and start living in reality. Did you meet many people? They were all on Arjun's side. No one will make your album. Mahi says we will. We can sell Mc21 for money. Jogi says we don't have to. We can find another way. Rupa says then sell tabela and lsd too. Jogi says we don't have to sell anything. I will try and give it my best shot for some time and then give it up and focus on tabela. I will try Mahi's way for some days and then will do bebe's way. Mahi says you are not getting it. Rupa says you both have one month. Do whatever you want but after that you will have to do whatever I ask. They both nod.
Scene 4
Mahi wakes up. Jogi gets ready. He says we have to win this challenge. Mahi says we will find a way to fulfill our dream. Mahi gives him tea. Rupa says to Jogi you will realize the truth. Biji gives them blessings. Mahi says you should do riyaz. I have some work I have one small idea. Mahi goes out. Chanda says Mahi.. Mahi ignores her.
Jogi does riyaz. Mahi comes outside a house. She tries to find a way. Mahi calls Jogi. She tells him something. He says what? Mahi and Jogi come to an office. Mahi says we should meet people who know us. Jogi says you are right. Jogi says are you sure they will help? Mahi says Poonam got our meeting fixed with him. The producer comes. He says your voice is magical Jogi. Show us your talent. Jogi sings. He says well done. You will sing for me now. Jogi says thank you so much. He says Arjun Rai.. people are his slaves. I have a fight with him. He says I don't care. I only care about your music. Mahi says since when can we start? He says 2 tomorrow. It's my breakfast time, you can come and sing for me. Mahi says I was talking about the album? He says album? When did I say that. Feel lucky that I am ready to listen to you. I don't let anyone sing in front of me. Mahi says why? Are you Akber and my husband Anarkali that he would entertain you. How dare you say that. Jogi calms her down.
Mahi and Jogi stand outside. Mahi says what are you thinking? He says he was lazier than me. He wakes up at 2. Mahi says big people are abnormal like you. He says you are half abnormal too. Mahi says that's why we make a perfect couple. Jogi says you love me so much. Mahi says what did I do? He says you saw dreams for me. Everyone works hard for themselves but you work hard for me. You fight for me. Who can love me more than you? No one can love me like that. Mahi says can you give a share of my love to someone else?> He says who? Mahi says to sing. Love it as you love me. That's what Guru ji said. Mahi says I have one more idea.
Episode ends.
Update Credit to: Atiba
The post Teri Meri Ikk Jindri 27th July 2021 Written Episode Update: Rupa gives Jogi and Mahi one month appeared first on Telly Updates.