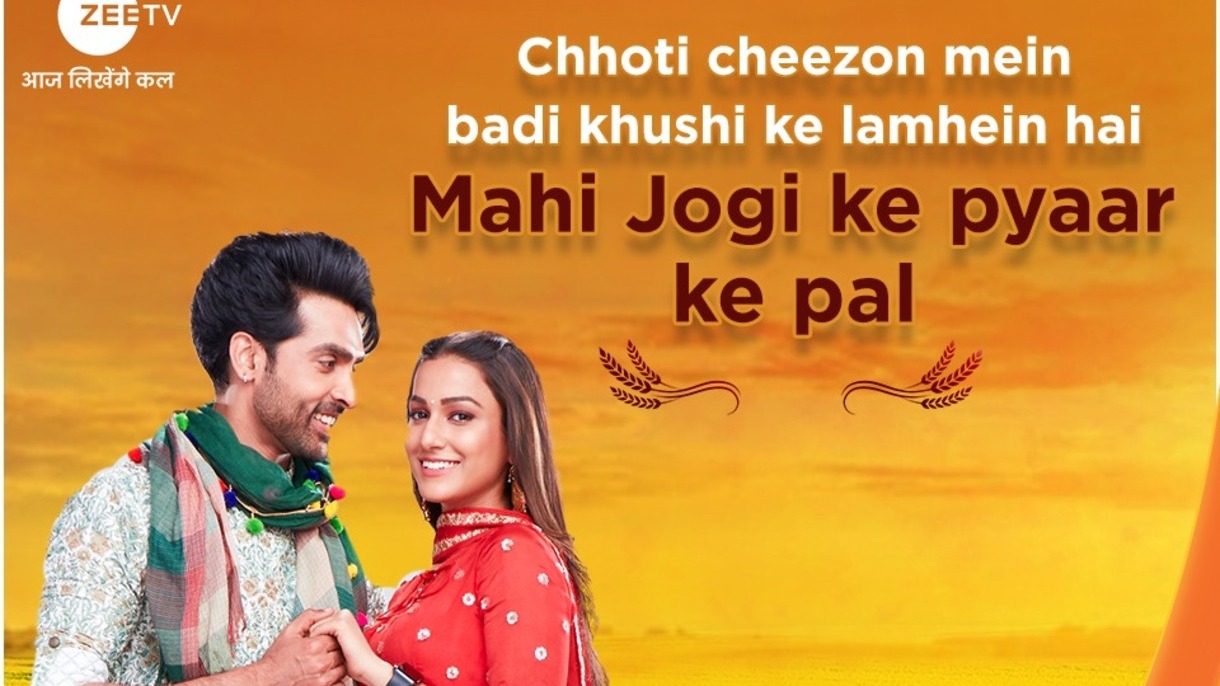 Teri Meri Ikk Jindri 28th July 2021 Written Episode, Written Update on TellyUpdates.com
Scene 1
Mahi and Jogi come to another place. Mahi says we have to go to a small studio. They need singers too and big people like Arjun don't know them. He says what an idea.
Biji dreams of being in a palace. Rupa says wake up. She says I am seeing the future. We will have big cars and fancy food. Rupa says I like living in reality. Biji says if you see dreams only then they come true.
Scene 2
The producer says we have to make a test song with lyrics so the producer understands it. We can't afford a big singer for it. So we get the test recorded by a small singer. Mahi asks if the producer likes the song would they give the actual song to Jogi too? He says no. A big singer would see it. We will give you 1k for it and come whenever we ask. Mahi says yes. Jogi says no, these small things won't take me anywhere. This will waste my time. Guru ji is fan of my voice. The producer says you already think like a star? You have to start this way. I thought you would like to struggle but you're arrogant. Jogi says if I don't value my talent no one would. He says you will only sing on roads. Jogi says I will become a star.
Mahi tries to stop Jogi. He says I won't do it. Mahi says it's not what you like but Arjun has no influence here. No work is small or big. He says I will sing a test? Mahi says they might fall for your voice. He says we only have a month. Mahi says for success you have to take small steps. Leaving this would be a mistake. Jogi says I trust my talent. Mahi says we have to start somewhere. He says will it give me a break? No right? Let's go now.
Scene 3
They come home. Pappu says hello love birds. Chanda and Pappu come in. Chanda says did anything work out? Pappu says you will be self-made. I am a fan of your attitude. Chanda says but only you are his fan. If Arjun apologizes to Arjun, the entire world can be his fan. Is ego bigger than dreams? Mahi says Jogi let me speak to Chanda. Can you and Pappu leave us alone? Pappu says sure. They go out.
Mahi recalls Renu came to her and said whatever happened at jagrata anyone would mind. Mahi said Chanda is troubling me instead of helping. Renu told her everything. She said Arjun has given Chanda a condition that he will only marry her if Jogi apologizes to her. Arjun wants to destroy and control Jogi's life. Chanda will die to get it done. Mahi said Jogi won't apologize and Chanda will beg. When did you learn all this? Renu said my husband is hopeless. I have to help you now. Mahi said thank you di. Renu said I am with you.
Mahi says to Chanda the family who hated Jogi is all around me now? Why? Everyone wanted Jogi to be a star. Why? Because you wanted it. It was all your plan, special friend? Chanda says it isn't like that. Everyone dreams big for him. Mahi says what about your dreams? Are they tied with my dreams? Arjun told you he won't marry you until you destroy me and Jogi.
Pappu says Jogi you look tired. Relax all stress and leave it on me. I don't know why good talent suffers. It's an unfair world. He massages Pappu's shoulders. Mahi says my legs hurt too. Can you massage them too? Pappu says yes, massage is massage anyway. Chanda says Renu must have told her. Mahi says why are you shocked? Jogi and I are not interested in Arjun's offer. You should find a new guy or you will stay unmarried all your life. Chanda says very smart. What about your dreams? Will you forge them?
Jogi says to Pappu you should open a massage parlor. You are a magician. He says we can get you a massage bench. Jogi says no. Let me tell you a secret. I am going to buy your house. You should get your bench somewhere else. Pappu is shocked. Mahi says do whatever you want. I will make Jogi a superstar. Pappu says you joke a lot. Jogi says I am not joking. Once my album is out, this house will be mine. Pappu says are you out of your mind? Jogi says yes, to do a blast. Arjun is dying to destroy my career. You know my voice, no one can stop it. This house won't be Sehgal mansion anymore. It will be called Arora house. If I accept Arjun's offer, I can do that easily. Should I?
Episode ends.
Update Credit to: Atiba
The post Teri Meri Ikk Jindri 28th July 2021 Written Episode Update: Mahi exposes Chanda appeared first on Telly Updates.