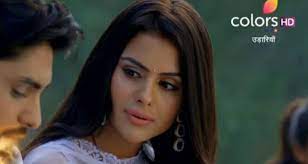 Hi guys this my first post hope u love it!!! I started this ff becos i hate the current track Udaariyaan is going on and i just wanted share some ideas of mine !
Tejo  and everyone are in the hospital ,sweety calls her and tells her she wants to show something she shows her the video of fateh and jasmine hugging each other and hiding from mami ,tejo is speechless…
In the Virk house somebody rings the bell Nimmo opens the door she is shocked …she says you came after 5 years from Australia ..it turns out to be Fateh's brother
the guy says yes where is my Fateh bro noone is there in the house ?
She says vo fateh ka ex lover ne suicide commit karne ke koshish ke !
Kya? Where are they ?the guy asks
Varun i dont know says Nimmo
OK….says Varun
Tejo comes home heartbroken she sees nimmo and varun .. she asks nimmo who is he …nimmo says he is Fateh's brother Varun
Oh says tejo
She says hi to him and leaves ..
Varun asks Nimmo who she is..
She says she is Fateh's wife tejo.
Oh..ok lemme go freshen up and come says Varun
When going to his room he says Tejo crying and breaking things in anger later she is taking a knife to stab herself he comes running and pulls the knife from her and says are you mad she says no i have been cheated why does this happen to me only she hugs him …he asks who cheated her and says he will help ..she shows the video ..he is shocked ..she says I want revenge will you help ?Yes i never knew my brother will turn out this disgusting I will surely help she hugs him again he feels shy…..
he says now lets clear up and then we will think calmly She agrees …
When clearing up Tejo stands in front of the mirror and thinks about the night she and fateh got romantic..she starts crying again ..she turns back and says thinks to herself she has to be strong
Suddenly she slips and Varun holds her ..they have an eyelock …Fateh sees this when he enters the room and is shocked
Thanks guys for reading my story !!!
The post Udaariyaan – A new entry FF (Part 1) appeared first on Telly Updates.