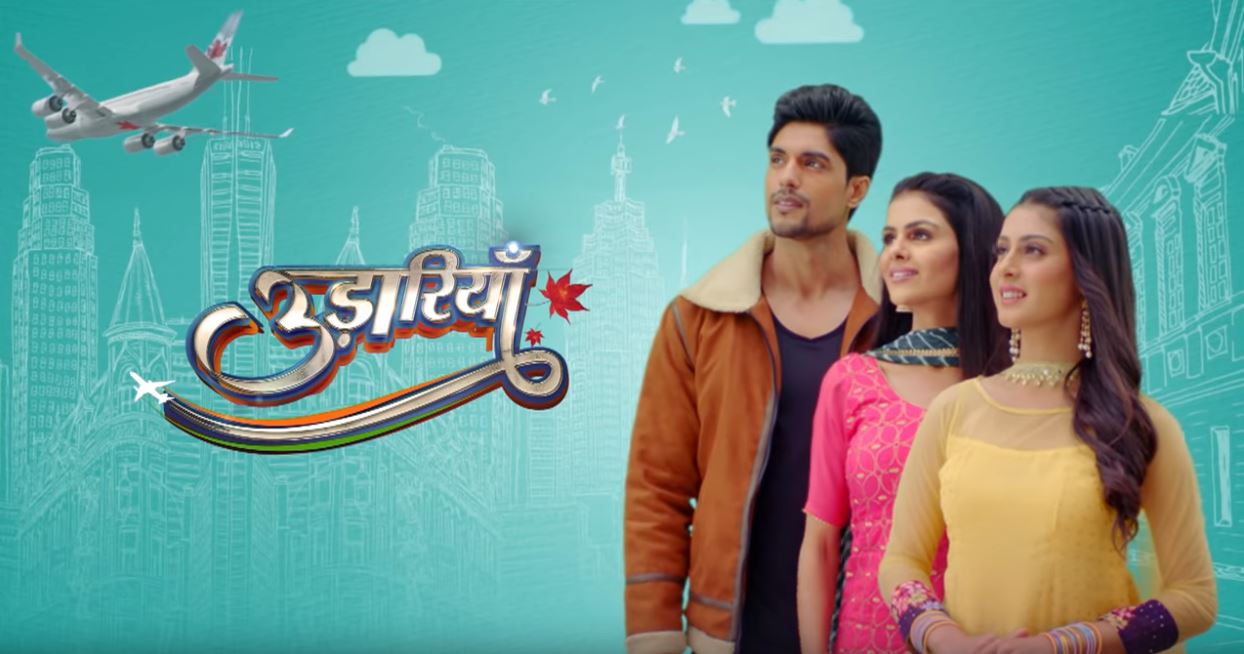 Tejo looks at him sleeping and thinks about what he said ………..later she finds difficult to sleep so she removes his hand slowly and goes to kitchen and takes ice cream and starts eating………fateh wakes up and doesn't find tejo ……he thought that maybe she slept outside because of him so he goes and tejo eating ice cream secretly
Fateh: can I get some too
Tejo: gosh you scared me …I thought it was jeet
Fateh: so what would happen if he sees
Tejo: shhh….slowly as a mother it's important to teach him manners and stop him from eating unhealthy food …..but if he sees his mother eating this much ice cream secretly what would he think ….
Fateh: okay but can his father have some
Tejo: sure
She gives him a spoon
Fateh: by the way since when did you started eating ice cream like tis at night like me
Tejo: since pregnancy …..as i was stressed during pregnancy …….doctor said it's not good so I thought of your idea of eating ice cream ………..unexpectedly it worked so since then I always I have it
Fateh: ohh
Fateh suddenly sees a picture of tejo and jeet where he was small and feels sad
Tejo: what happened ….
Fateh: I wish if I had stopped you at that time at hospital or came home that night ………then I would have also been with you during your pregnancy and also didn't missed out his childhood…….i so wish If I thought to explain jasmine those things later ….
Tejo: explain ……what do you mean
Fateh: actually I came to her engagement that day to stop her obsession and ask her to move on in life …………but I couldn't complete my words and saw someone coming so I ran out and bumped to you …….and when I saw jasmine unconscious I thought she mistook me and took some drastic step to stop wedding
Tejo: what can you tell me clearly what happened  ……
Fateh: jasmine came to see me repeatedly and I got to know that her marriage with gippy and all was just to test me ….i tried to stop her but she came to me again and again…….i couldn't tell you as I thought you will be hurt ……….so I went and said that yes I still love but it's too late …..it's her engagement day ……….but what I actually meant was Though I still love her but it's too late as I moved on with you and she was also about to move on life ……I have started to forget her whenever I am with you and I also know that she still doesn't love me it was just obsession ….so she should consider Gippy's feeling and take right decision….. as I didn't want one more Fateh …..,at least I had you at that moment so I was able to move on but he …..then when I saw her lying on ground I thought she did something to herself because of those half conversation and if something happened to her I couldn't forgive myself as I was half responsible for her obsession as I was not able to clear her misunderstandings and stop her beforehand…..at the hospital I knew you were hurt but when I heard she got conscious back I wanted to clear all her misunderstandings and wanted to end the chapter of her …..but everyone were around her so I couldn't talk to her so I waited for whole night their in parking lot and met her in morning ……I didn't knew you will leave like this and would not meet for one last time …..now when I think about it, anyone would have done the same as you did …….I ran to your house but you weren't their …….
Tejo: I am sorry to misunderstand you but knowing that you still love her and that moment meant nothing to you I was broken totally I went to gurudwara to ask what I did wrong where I went wrong …that I have to see this day …..if it weren't for Jeet I don't know if I would even live long till this day
Fateh : please don't say like that …..I know even saying sorry is not enough as you went through lot …..
(Then she goes and gets a pendrive and laptop )
Tejo : well I knew at some point I would have to tell you about Jeet …..as at least Jeet has the right to know about you and I planned to tell him at correct age when he has understanding of these or he would atleast question me about you so I prepared a video diary of Jeet …..to let you know everything about your child which you also should know to understand him …..
Fateh: thank you so much …( he gets tears eye) by the way why did you thought of him naming Jeet
Tejo : as he reflected you a lot which you can see ….so I wanted to keep his name similar to yours ….so I kept the name which is the meaning of your name
Fateh : oh right it's the meaning of my name ….
Tejo: and you know I was jealous of you at a point
Fateh : why
Tejo : though he stayed with me and mostly tried to make him say first mumma but he said papa
Fateh : what really
Tejo : it's their in the video diary
( they both watch it happily later she fell asleep on dining table only Fateh notice it later as he was watching the video diary closely ….he then lift her and place her near Jeet and continue to watch the video diary later he see a folder name pregnancy diary and goes through it )
Tejo's diary : why Fateh why …..why did you gave me False hopes when you still love jasmine…….I can't even share this happiness with you ……..I still can't believe jasmine for whom I gave everything in my life did this to me …..why did you both once didn't said me that you both still love each other at least I would have move away then and their it self …….I would have stop myself from falling in love with you Fateh ………the biggest happiness in my life yet I don't have anyone with me …..returning to back to Sandhu house would also mean returning to you returning to your life ……I don't want to complicate your life's anymore and by now you guys must have married each other………………its three months……the baby is heathy but suddenly I craved for the Pickle which mum used to make ….I tired making it but couldn't get that taste …i miss you mom …….it's six months and also the first time the baby kick I miss you Fateh ……..seeing those husband come with their wife made me miss ……Tejo be strong at least for the baby …….it's seven month today when I went to the doctor I saw other pregnant ladies discussing about their baby shower stories ……wish I could have one too ……finally  after so many name list I finally found a name Jeet since it's the meaning of your name plus suitable for any gender baby …….I like girls but I want a boy which reflects you ……..It's almost the time baby can come at any moment as I am excited and scared please god I wish everything goes smoothly…..Finally after so many name list I finally found a name Jeet since it's the meaning of your name plus suitable for any gender baby …….I like girls but I want a boy which reflects you ……..it's a boy and it looks exactly like you Fateh …….though it was the most scary and painful moment it went well when I saw you my baby Jeet ….mumma loves the most in the world thanks for coming and also giving me a reason to live ……
( Fateh cries reading and then fella asleep on couch ….the next morning Tejo notice him and ask him to sleep for sometime in room and she goes to take bath …..suddenly someone rings the bell and Tejo ask Fateh to open the door …….as he opens the door he sees a lady standing)
Fateh : who are you and what do you want
Lady : I am shaanti taayi but who are you
Fateh : shaanti taayi who
Taayi : I clean the house now tell me who are you
Fateh : I am Fateh tejo's …….
Taayi : tum jaise ghatiya insaan ki yaha aane ki himaat kaise huvi
Fateh : excuse me!
Taayi: nhi matlab kya dekhne aaye ho ke woh zinda hai ya  margayi
Fateh: dekhiye you are crossing limits
Taayi: tumhe toh sharam se marjana chahiye jo tumne uss masoom ke saath kiya hai …….dekhna bhagwaan maaf nhi karega ab yaha se niklo
Fateh : aap meri baat toh suniye
sorry guys for late update i will post one more part soon as compensation……hope u all like it
The post Udariyaan story my way – FS Part-4 appeared first on Telly Updates.