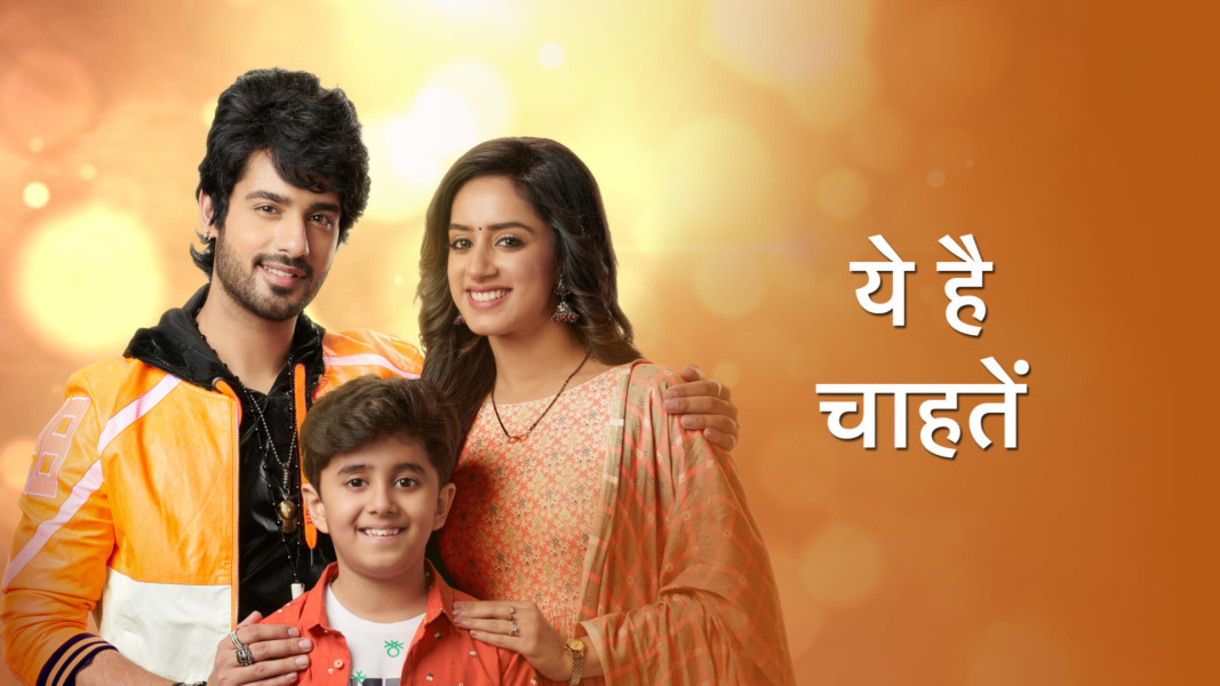 Yeh Hai Chahatein 27th July 2021 Written Episode, Written Update on TellyUpdates.com
Rudra and Bunty seeing pizza delivery boy heading towards Harry's house and realize that he is hiding inside home. Rudra disguises as pizza delivery boy and reaches Harry's house. He remembers how he bribed pizza delivery boy and disguised as himself to reach Harry. Out of flashback, Rudra trashes Harry and asks if he is partying after murdering Devika. Harry asks what does he mean. Rudra says Harry had attended his and Devika's wedding and murdered Devika. Harry says he didn't kill Devika. Rudra continuously trashes him. Harry says he went to Devika's wedding as he was unable to digest she is marrying someone else. He gets into flashback where he enters Devika's room and expressing his feelings for her pleads to marry him and not a hotel manager. Devika asks where was he till now, all men are same, Rudra betrayed her and loves Preesha instead. She asks him to get out. He insists that he will marry her at any cost and holds her. She pushes him and threatens to call security. He walks out and out of flashback says Devika was alive then. Rudra says he is lying and drags him towards police station.
Arman while fixing his tie remembers Preesha helping him tie it. Anvi walks to him and says Prishma taught her to help him fix a tie. He asks what else Preesha taught her. She says self grooming, eating, and a lot except living without her. He hugs her. She asks him to tell Prishma to stop her thief police/chor police game and bring her back home as she knows Prishma is innocent. Arman promises her.
Rudra takes Harry to police station and informs inspector that he killed Devika. Inspector asks who is he. Rudra says Harry was doing internship with Devika and partied in his hotel one day, he couldn't tolerate Devika marrying someone and killed her. He shows CCTV footage where Harry enters wedding venue hiding and asks inspector to arrest him. Harry says he didn't kill Devika. Rudra holds his collar and shouts. Inspector warns him to leave Harry and let them do their duty. Rudra requests to meet Preesha and informs her about Harry, consoles her not to worry as he will bail her out soon. She says why will she worry when he trusts her so much. He says she changed in 6 months and thanking him easily, she should be his old Preesha as his day starts and ends with her, he can live his life and not her, he made a mistake once and lost her son and their relationship, but now will not make the mistake again and will be with her always. She hugs him tightly emotionally. Yeh Hai Chahatein… plays in the background. Arman gets and gets angry seeing Preesha hugging Rudra. Preesha notices Rudra's face and part ways. Arman says ex-husband is habituated to hug his wife behind him. Rudra says present husband showed his back to his wife and backed off. Arman says he shouldn't have come here as ex is already present here. Their argument starts. Preesha tells Arman that he is thinking wrong as Rudra caught the culprit. Rudra says there is no guarantee if Harry is a murderer. Rudra shouts that Preesha trusts Arman. Their argument starts again. Rudra says he will not let Preesha here as Harry is the murderer and Arman is not supporting his wife. Arman warns not to speak to him in this tone as he is also responsible for Devika's murder. Rudra says he is not and Harry is. Arman asks if Harry accepted his crime. Inspector enters and says Harry is not accepting his crime and hence Preesha is still the prime suspect. Rudra shouts in anger.
Preesha says they can find out about Harry via Devika's make up artist as she was present with Devika all the time. Rudra heads to meet make up artist. Arman accompanies him. In car, Rudra continues arguing with Arman and Arman gives his justification. They reach makeup artists' house who informs that Devika's nose pin had broken and she had gone to bring nose pin from Preesha's room and came up very upset and crying shouted at her to leave her alone; when she returned, she saw Devika was fighting with a man and rushed to call security. Rudra shows Harry's pic and asks if this was the man. She says he is the one.
Precap: Arman questions security guard and asks if he saw Harry getting into Devika's room. Guard says he saw Chachaji fighting with Devika. Chachahi gets tensed hearing that.
Update Credit to: MA
The post Yeh Hai Chahatein 27th July 2021 Written Episode Update: Rudra Catches Devika's Murder Suspect Harry appeared first on Telly Updates.