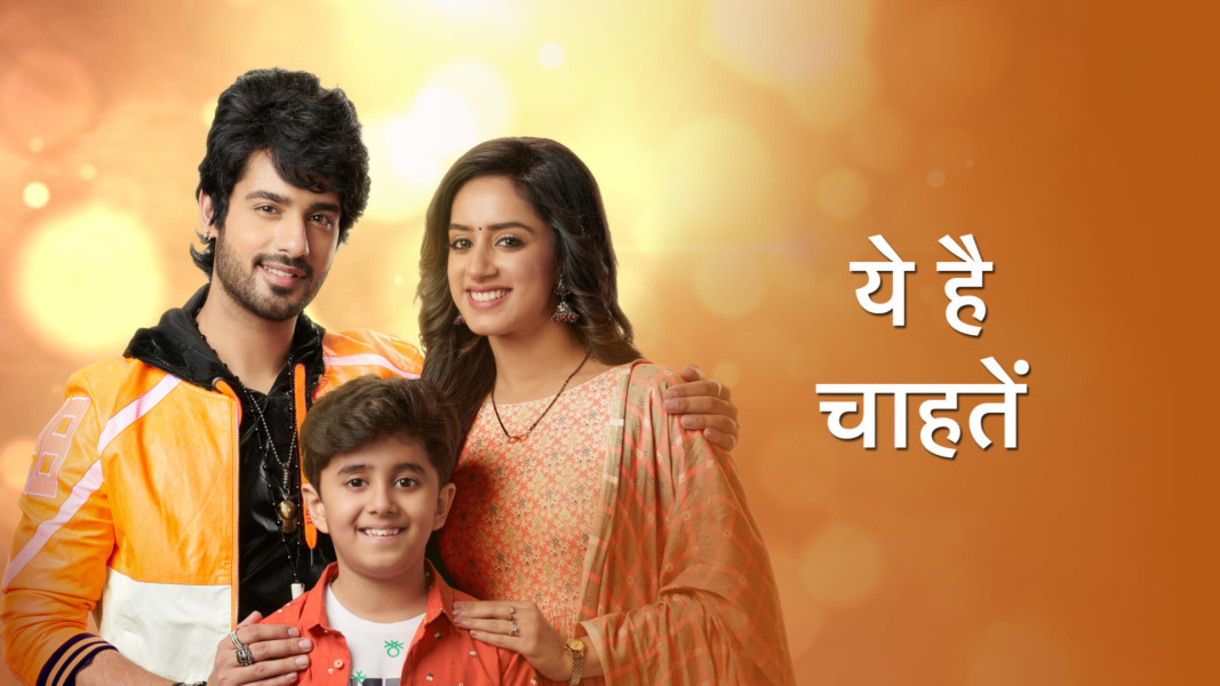 Yeh Hai Chahatein 29th July 2021 Written Episode, Written Update on TellyUpdates.com
Chachaji tells Arman that he mistake a mistake of using Devika's trust found and went to inform Devika about the same, but she had found out about it beforehand. He goes into flashback where Devika asks about funds and he informs her that he took funds for some reason and will return them when he wins his next tender. She confronts him that he also betrayed her and tongue lashes him. He gets angry and asks her to behave with her as he is her uncle and like a father. She calms down and cries apologizing him for her misbehavior. He says everything will be alright and asks her not to cry on her wedding day. Devika informs that her wedding will not happen as Rudra and Preesha betrayed him, they are ex-husband and wife before and still have feelings for each other even now. Chachaji is shocked to hear that. Devika says she is heartbroken and wants to go to US to forget everything, but he took her funds and ruined it. He consoles her and says he will return her money in 1 week. Out of flashback, he confronts Rudra who arrogantly pushes him away. He then tells Arman that they lost Devika because of Rudra and Preesha. Arman blames him equally for Devika's murder and sends him with police. Rudra asks how he feels when dear ones betray them, he betrayed Preesha, and justifying himself for supporting Preesha and consoling her with his long explanation and blames Arman for Preesha's arrest. Arman says he lost his sister and his whole family shattered, Rudra will understand as he is not in his seat. Rudra says he also went through same and says he will support Preesha and doesn't consider her as a murderer; he doesn't know if he is Preesha's ex-husband, lover, or a friend but will prove her innocent any cost, etc. Anvi walks to him and he promises to bring Preesha back soon.
Rudra meets Preesha and informs her that Chachaji murdered Devika. Preesha says she cannot believe it. Rudra holding her hands says she will be out of jail soon. She thanks him for trusting her when nobody did and says she can't believe she will be out of jail soon. He says he trusts her and will always be, she should stop crying as he is with with her and she can cry in his arms instead as all her tears and she belongs to him and he cannot see her in pain. Preesha vigorously cries hugging him tightly. Saans Me Teri Saans Mili to.. Song plays in the background. Their romance continues.
Ruda then returns home where Sulochana and Sharda ask where was he. He says he got a good news for them and informs that he caught Devika's real murderer and proved Preesha innocent. They asks who is the culprit. He says Chachaji Digvijay Singh and revealing the whole story says he felt peace after 6 months. Sharda because he saw a smile on Preesha's face. He says he even hugged Preesha, hugs Sharda and asks her to prepare Preesha's favorite kheer as she will be released tomorrow. Sulochana asks him to get back into his senses as Preesha will not return to him as she is Arman's wife and Anvi's mother now, etc, and asks him to stop building a sand house. He argues that she will. Sharda stops them and asks Rudra to have food as he must be hungry now.
Constable informs Preesha that someone came to meet her. Preesha walks into meeting room thinking Rudra came but sees Sulochana instead and asks if Rudra is fine. Sulochana says he is fine and asks her to stop bothering Rudra as he is seeing dreams again, says she will not return to him as she is greedy for money and will return to rich Arman, she should stop showing dreams to Rudra again and warns to let him live peacefully if she has a bit of shame left or else she will go to any extent for her son's happiness.
Precap: Devika's another makeup artist came to take her beauty kit and reveals a shocking information to Arman. Rudra asks inspector to free Preesha as the real culprit Chachaji is caught. Arman sasy Chachaji didn't kill Devika. Rudra asks who killed Devika then.
Update Credit to: MA
The post Yeh Hai Chahatein 29th July 2021 Written Episode Update: Rudraksh Comforts Preesha In Jail appeared first on Telly Updates.