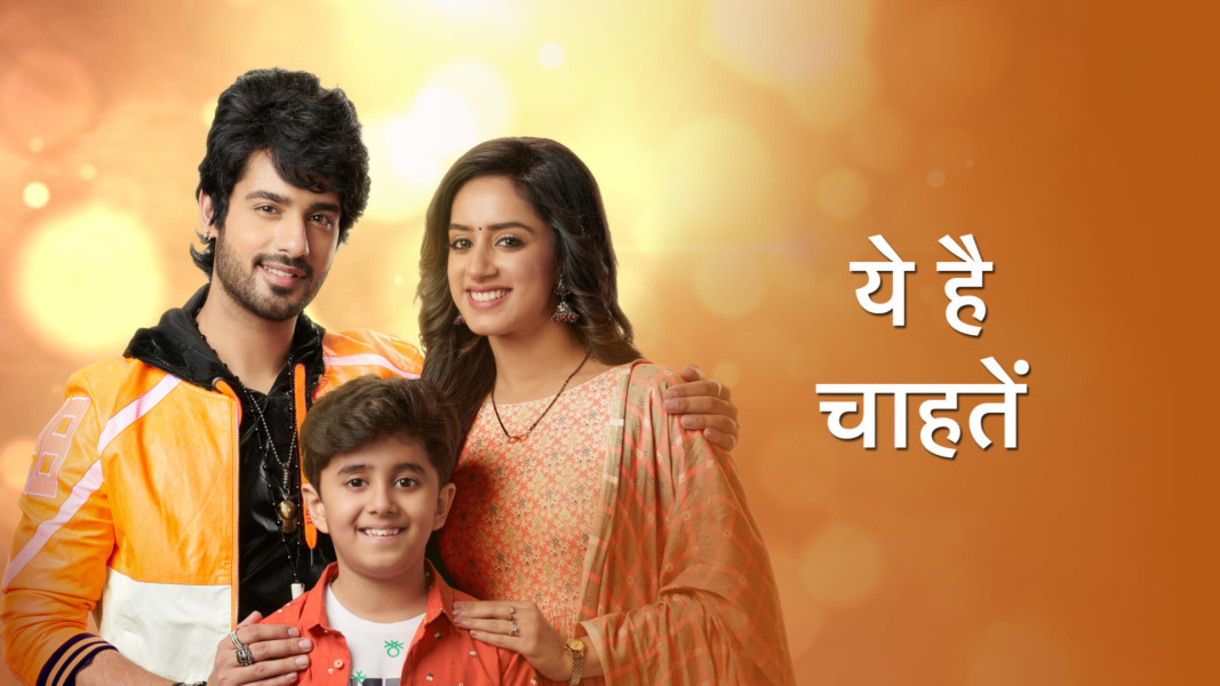 Yeh Hai Chahatein 30th July 2021 Written Episode, Written Update on TellyUpdates.com
Rudra informs Sharda that he is going to meet Preesha. She gives him kheer for Preesha. He hugs her and says he loves her. He asks her to go soon as Preesha is waiting for him. Arman asks maid to take care of Anvi as he is going to meet Preesha. She says Anvi told Preesha will be home soon. He says he is going to bring Preesha and wants to give a surprise to Anvi. Devika's beautician comes to take her beauty kit. Arman permits her and says nobody went into Devika's room after that night. At police station, Rudra asks inspector to free Preesha as Devika's real murderer is Chachaji Digvijay Singh. Arman enters and says Chachaji didn't kill Devika, but Preesha it. Rudra asks if he has any proof. Arman says he has eye witness, beautician, and reveals that beautician informing him that she couldn't pick her kit from Devika room as she saw Devika and Preesha fighting fiercely like enemies. Inspector questions beautician who informs same. Preesha says Devika was angry that she didn't inform about herself and Rudra to her beforehand, but when she explained Devika, she was convinced and calmed down; beautician just saw them fighting and didn't see what happened after that. Rudra shouts why didn't she see rest of the event. Beautician says she had gone down then. Inspector asks time of the event. She says 10:10 p.m. as baraat had come at that time and she had checked time. Arman backs her. Rudra shouts they are lying and he brought proof against Chachaji. Chachaji says he told that he didn't kill his daughter and Preesha is the murderer.
Rudra continues shouting that he will not believe that his Preesha killed Devika and will prove it. Preesha reminiscing Sulochana's warning to spare her son or else she will go to any exent to protect her son shouts at Rudra to stop calling her as his as she is married to Arman and her husband will handle the case, he shouldn't stop interfering in her life. Constable takes her back. Rudra shattered walks out of police station reminiscing their recent romantic flings. Ye Main Nahi Mera Dil Vi Royega.. song plays in the background. Preesha reminisces him bearing police's beating for her. Rudra thinks why did Preesha do this to him. Preesha thinks she didn't do this because of Sulochana but because all the evidence is against her and he won't be able to tolerate if she permanently goes away from him, he should should go away from her. Rudra thinks he will not go away from her and will prove that she is innocent at any cost.
Arman bails out Chachaji. Chachaji says he told him that Preesha is the murderer.
Preesha's lawyer comes to GPS' house to meet him. Vasu greets him in. Lawyer informs that Preesha's court hearing is tomorrow. Vasu says Preesha doesn't have any pending cases. Lawyer informs that Preesha is arrested in Devika's murder case. GPS returns home. Vasu panics and feels unwell. GPS worried helps her sit.
Heavily inebriated Rudra returns home reminiscing Preesha's bitter words. Sharda notices him and asks what happened, if Preesha is fine. He says he doesn't know anything, everything was fine till yesterday and today she told he is no one to her and not to interfere in his life, he is heart broken now. She cries and lying on her lap says Preesha thinks he will go away from her if she hurts him, but he will not and will do anything to bring her back and will tell her how much he loves her. Sharda thinks Preesha has to return, and though she is Arman's wife and Anvi's mother, she belongs to Rudra.
Vasu wakes up worried for Preesha seeing a bad dream and insists GPS to let her meet Preesha right now. He says police will not allow them at this time, hence he will take her in the morning and she should get well by morning. Vasu prays god to protect her daughter. He makes her sleep. Next morning, constable informs Preesha to get ready as she has court hearing today. Arman also gets ready and sits nervously. Chachaji says let us go and says he should be happy that Devika's murderer is getting punished. He says he doesn't believe that Preesha can murder Devika. Chachaji says he should convince himself, it good that Preesha rejected his proposal, her truth it out now, etc.
Precap: Laundryman gives hair clip to Rudra. Rudra remembers Devika wearing it. In court, lawyer argues that Preesha murdered Devika and he has proof. Rudra informs Sharda that inspector got proof in Preesha's favor and she will be proven innocent. Sharda asks what proof.
Update Credit to: MA
The post Yeh Hai Chahatein 30th July 2021 Written Episode Update: Preesha Rejects Rudra's Help appeared first on Telly Updates.