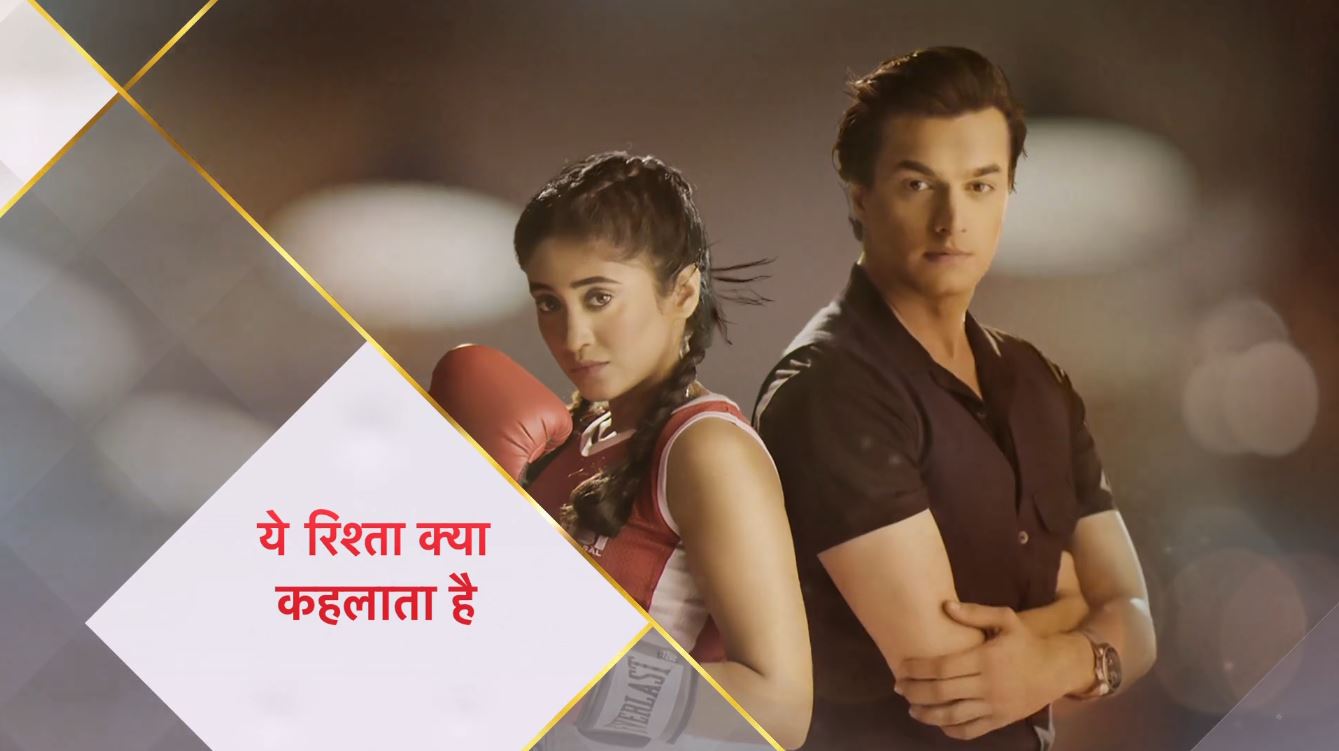 Yeh Rishta Kya Kehlata Hai 28th July 2021 Written Episode, Written Update on TellyUpdates.com
The Episode starts with Kartik saying Agnipariksha needs one to go through the fire, tell Manish that this doesn't prove that I m not Ranvir's killer, but that I m selfish and coward, keeping friendship doesn't mean ending love for family, pray that Sirat and my courage doesn't break, she also keeps fighting. Dadi nods. Nani gets unwell and calls out Sirat. Gayu stays with her. Sirat says sorry Maudi, I didn't give you any happiness. Kartik goes and prays. He says I don't want to upset anyone, whatever is good for everyone shall happen. Suwarna asks him to take Manish's blessings, he also wants his happiness, don't think he is selfish. Kartik says bless me that I don't hurt anyone's heart and keep my promise, I will go through the back door, don't tell anyone till I come back. She prays. He leaves. Media is at the gate. Kartik runs to his car and leaves.
Reporters follow him. Kartik says they still saw me, they will follow me there and spread rumours. Manish asks Suwarna to call Kartik, lawyer needs to talk. She says he is sleeping. Kartik stops the car. The reporter asks why did he stop here. Kartik runs and hires an auto. He calls the driver to pick the car and take it to the factory. Constable asks Sirat to come, Kartik came to meet her. The ladies joke on Sirat. Kartik waits for Sirat. The reporter says he left his car midway, he is sitting here to meet Sirat, this will become headlines. Kartik thinks why didn't Sirat come till now. Kartik hides seeing the reporter. Reporter says he disappeared at the right time. Kartik signs Sirat. She sees him and nods. Kartik says thank God, I have seen him, I have to be more careful next time. Sirat is back in her cell. She thinks Kartik is fighting for me. The ladies joke. Sirat shouts on them. They get scared.
Nani asks for Sirat. Suwarna says she will come soon. Dadi and everyone come to see. Manish says she should sleep for some time. Gayu says we gave her medicine to sleep, she isn't sleeping, shall we take her to hospital. Manish says she can't go, ambulance can't come, there is media outside. Suwarna thinks I wish Kartik gets Sirat's bail done. Kartik comes home. Aradhna calls him. He says oh, I saw you on tv. She says I m working on Sirat's story, you can answer me, if you worked hard to hide and reach the jail, why did you not meet Sirat. He says you can ask your reporter. She says I will bring out her truth. He asks do you know her truth, you are a reporter, make the true news reach the people, its not your work to decide if she is wrong. Aradha says you become responsible and answer some questions, your image will clear and we will get a story, you decide. He says I don't want time to think, thanks for your offer, I don't want to give any statement, do anything you want, don't call me again to waste my time. He ends call. Naksh and Kirti come home. Kirti hugs Manish. Naksh says we came inside through the back door. Kirti says we saw everything on tv. Manish asks what shall I say, are you fine. Naksh says everyone is calling to ask about it. Manish asks what happened. Kirti says Krish is fine as of now, but some seniors teased him about Kartik, the kids had a fight. Kartik looks on.
He checks Bindya's statement about Sirat. She says Ranvir loved Sirat a lot, but Sirat was very close to Kartik, who knows if she killed her husband because of him. Sirat cries. She asks constable to let her make a call, her Nani is very old, she will be worried. Constable says its not allowed. Sirat says I know one call is allowed. Kartik says Sirat is fine. Nani asks will you save Sirat and your family respect. He says I m trying my best, pray that I fix everything, sleep now.
Sirat argues with the constable. She says my crime isn't proved till now. Constable lets her make a call. Kartik asks can you do something that Sirat meets her Nani. Lawyer says no, but I will see. Kartik gets a doctor's call. Doctor says Kalavati's reports aren't good, we can't do much for her. Kartik worries. Kairav talks to his friends. They laugh talking about Kartik and Sirat. Kairav defends Kartik and says Sirat is our friend, truth will be proved soon. Kartik looks on. Sirat calls Kartik. He says sorry, I had come there. She says I know media was here, I wanted to talk to Maudi. He says she just slept, I can wake her up if you say. She asks is everything fine there, is everyone fine, Manish, Kairav… sorry, I want to fix everything and it goes wrong. He says you have to fight and win, you need double strength to fight, you can't lose. She says I will try, thanks for encouraging me, you have supported me. He says I will keep the friendship and promise. She cries and says Kartik…. He asks her to say. She says I feel restless, not for myself, but for Maudi, I feel like something is going to happen. Inspector says you made an excuse of talking to your Nani, you are talking to your lover. She disconnects the call and sends Sirat to the cell. Kartik recalls everything that happened.

Precap:
Kartik says I decided to talk to the media. He talks to Aradhna. Sirat sees his interview. Aradhna says maybe you saw your wife in Sirat and fell in love with her.
Update Credit to: Amena
The post Yeh Rishta Kya Kehlata Hai 28th July 2021 Written Episode Update: Kartik encourages Sirat appeared first on Telly Updates.