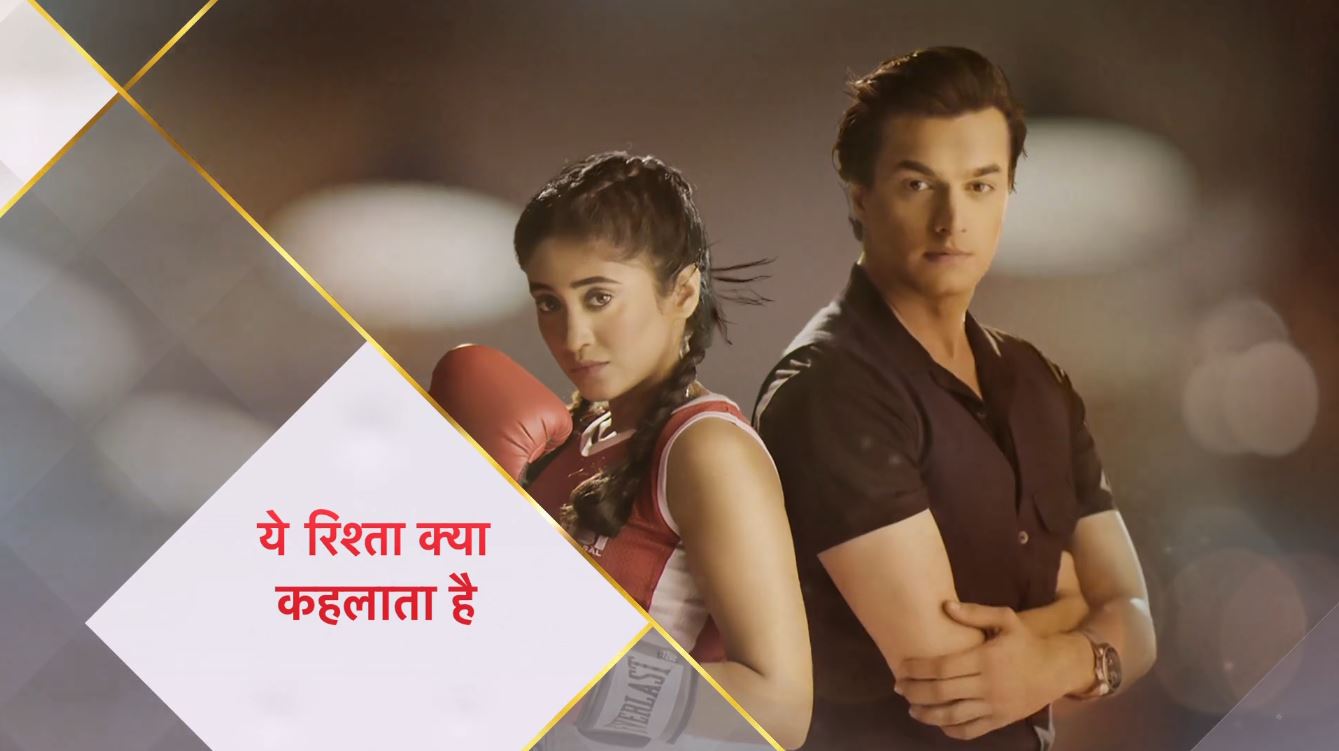 Yeh Rishta Kya Kehlata Hai 30th July 2021 Written Episode, Written Update on TellyUpdates.com
The Episode starts with Manish saying Aradhna will manipulate the interview, don't know what will she present now. Naksh says we should hire a criminal lawyer. Kirti asks why, where is Kartik. Surekha says he is with Nani, like she isn't Sirat's Nani, but his Nani, why did Sirat and her Nani come in our lives. Manish says I don't know we had to give this interview or not. Kartik says look at her dance video. Kartik laughs and says she is dancing madly. Nani says make me meet her. He says yes, I m trying. She says I want to see her once before leaving. He says why are you saying this. She asks will you take care of her. He messages the lawyer, talk to any big officer, do anything, we have to make Sirat meet her Nani. Lawyer replies, I m trying but there is no positive report. Nani says Ranvir passed away, he left Sirat alone, you don't leave her alone. He says don't say that, see her dance video. Nani says she is mad, but don't tell her. He says now I will tell her, she will fight with you. They laugh. Sirat makes Nani's sketch on the wall. Nani gets short of breath. Kartik looks at her.
Nani breathes her last. He holds her hand. He gets shocked. Sirat cries and hugs the sketch. Kartik says sorry, I couldn't make you meet your Sirat. He closes her eyes. Gayu comes and shouts Nani… Everyone comes. Dadi asks what happened. They get shocked. They cry. Kartik asks how will I tell Sirat about her Maudi. Sirat says I miss you, I want to lie in your lap. Kartik thinks its imp that Sirat sees her Nani for the last time. Sirat recalls Nani's words. She says I will divert my mind as you told me. She smiles. The girl asks why are you smiling. Sirat says I m thinking of my Maudi, she is my everything, she encouraged me for boxing, she used to prepare me for practice, she liked fries and burger, I miss her a lot, maybe she is coming to meet me here. Kartik comes there. Sirat says I have never missed her so much, its not my birthday or special day, but I feel like… Inspector says come, you are called out. Sirat asks did anyone come to meet. Inspector says yes. Sirat says Maudi has come to meet me.
She goes and sees Kartik. She asks where is Maudi, I miss her, does she miss me, where is she. He cries. She asks is she fine, did anything happen, tell me, is she fine, Kartik, please say something. Kartik says Sirat, I came to take you to your Nani. She smiles. He says to make you meet her, one last time. She gets shocked. She faints in his arms. Everyone cries for Nani. Kartik and Sirat come home. Reporter asks how did you get permission to come here, how are you feeling that first Ranvir died and now your Nani. Sirat sees Nani's dead body and runs out. Inspector says ask her not to act smart, else I will take her. Kartik says sorry, Sirat come. He holds her and takes her to Nani. Sirat cries and recalls their moments. She faints. Everyone worries and cries. Suwarna holds Sirat. Suwarna says we shall immerse the ashes, we should ask Sirat about Nani's wish. Dadi says Sirat would not remember it now. Suwarna says Lord, give her strength. Sirat cries. Kartik gets sad.

Precap:
Chauhan calls Kartik. He says I told you, I will not spare my son's culprit, Sirat is sent to central jail, I will make her life a living hell, she will die to see the outside world, save her if you can. Kartik runs on the roads.
Update Credit to: Amena
The post Yeh Rishta Kya Kehlata Hai 30th July 2021 Written Episode Update: Sirat's Nani dies appeared first on Telly Updates.